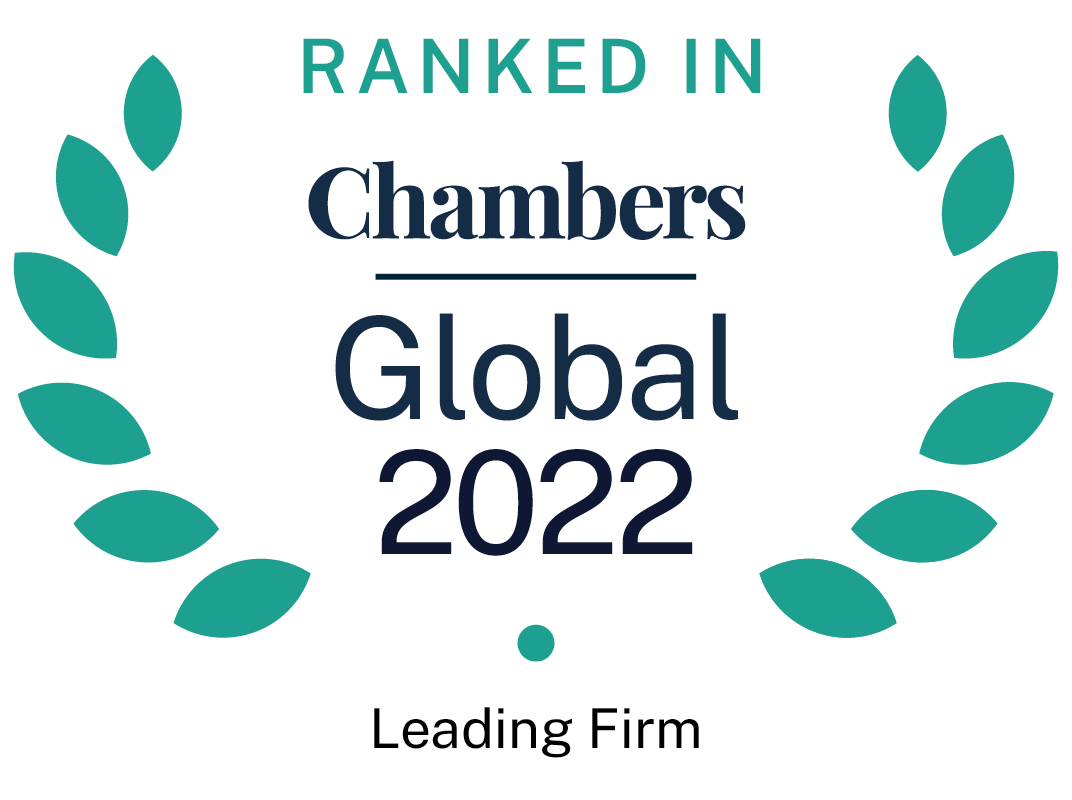 About
Provided by ǼLEX
Global
Managing Partner: Mr. Theophilus I. Emuwa
Number of partners: 11
Number of lawyers: 60
Languages:English, French

Firm Overview:
ǼLEX is a full-service commercial and dispute resolution law firm with offices in Lagos, Abuja and Port Harcourt, Nigeria and Accra, Ghana. Lawyers are admitted to practice in multiple jurisdictions including Nigeria, Ghana, England and Wales. With 3 Senior Advocates of Nigeria (S.A.N), The firm's lawyers have multidisciplinary qualifications in areas such as political science, economics, business administration and engineering.
Practice Areas:
■ Agriculture
■ Arbitration
■ Aviation
■ Banking & Finance
■ Business Re-organisation & Insolvency
■ Capital Markets
■ Corporate & Commercial
■ Energy & Natural Resources
■ Environment
■ Infrastructure
■ Insurance
■ Intellectual Property
■ International Trade
■ Labour & Employment
■ Litigation
■ Regulatory Compliance
■ Shipping & Maritime
■ Tax
■ Technology, Media & Telecommunications
■ Transportation

Aviation:
The firm's aviation practice spans every facet of the industry, including regulatory, aviation finance and leasing, joint ventures, litigation, M&A, and environmental issues. Clients benefit from the firm's aviation lawyers' in-depth understanding of the industry, and the regulatory, economic, and financing landscape.

Banking & Finance:
The firm's practice brings together an interdisciplinary team of professionals with the expertise required to handle complex assignments. Its broad experience and regular interaction with international and domestic clients allow it to give advice on projects and transactions in anticipation of, and consistent with changes in policy and regulation.

Capital Markets:
The firm is registered with the Securities and Exchange Commission as a capital markets operator and our track record includes experience in initial public offerings, global depository receipt issuances, Eurobond issuances, rights issues, private placements, and derivative transactions.

Corporate & Commercial:
The corporate and commercial practice of ǼLEX has won the respect of clients and practitioners for the quality of its advisory and transactional work. Members of the team bring a firm grasp of commercial realities to bear in structuring and documenting transactions.

Dispute Resolution:
The firm has one of Nigeria's largest and most experienced commercial dispute resolution practice groups. The department is headed by a Senior Advocate of Nigeria with over 40 years' experience and comprises other highly skilled practitioners who have practiced extensively before all the superior courts of record in Nigeria. The firm always seeks creative and practical solutions to disputes and assists clients in managing risk in their businesses.

Energy & Natural Resources:
The practice covers advisory work in the petroleum and power sectors. The firm advises regularly on legal, regulatory and policy issues as well as on commercial, fiscal and environmental matters that are bound to arise in energy transactions.

Intellectual Property:
ǼLEX's intellectual property practice is recognised as one of the leading IP practices in Nigeria. It handles all matters (contentious and non-contentious) relating to trademarks, patents and copyright, including registration, maintenance and enforcement of IP, franchising, licensing and due diligence. The practice also draws on the experience of members of other practice groups within the firm to provide holistic solutions.

Shipping & Maritime:
The firm's multidisciplinary shipping & maritime team offers the specifically needed legal service and counsel required for businesses to successfully accomplish their objectives. ǼLEX uses the knowledge gained through industry connections and experience to provide added value to clients in vessel financing, operation, disputes, commercial/contractual claims (including charter parties) e.t.c.

Tax:
ǼLEX has been consistently been the law firm of choice in Nigeria when it comes to tax advisory and litigation services for a wide range of local and multinational companies cutting across the oil and gas, shipping, aviation, manufacturing and financial services sectors. It has been involved in a number of ground breaking tax cases both at the Tax Appeal Tribunal and before the superior courts of Nigeria.

Technology, Media & Telecommunications:
The firm's technology, media and technology (TMT) practice group is a carve out of the firm's brightest minds in major practice areas. The team boasts a multidisciplinary team of professionals with expertise in disruptive tech and innovation including fintech, insurtech, healthtech, regtech and provides regulatory advice in different areas. Team members are able to draw upon the in-depth industry knowledge of other industry to deliver a truly global solution to clients

Clients:
Most of ǼLEX's clients are multi-national companies.

Notable Transactions:
■ Advised The Coca-Cola Company in respect of the two-step acquisition of equity in C.H.I. Limited (a leading producer of juice and value-added dairy brands in Nigeria), resulting in the 100% ownership of CHI. The first step was an acquisition of a 40% stake in 2016, while the second step was the final acquisition of 60% equity in 2019. The firm conducted extensive legal due diligence on the target, advised on transaction structure, reviewed transaction documentation, and tracked the fulfilment of completion and post-completion obligations. It also presented the transaction to the FCCPC/SEC for approval, which entailed the analysis of competition issues arising from the transaction, and supported the client in post-acquisition engagements with the SEC
■ Successfully represented Sproxil Nigeria Limited in a copyright infringement claim instituted at the Federal High Court
■ Advising an African payment processing company on the Nigerian aspects of a group restructuring project resulting in the migration of the company's current shareholders to a public limited liability company domiciled in the United Kingdom and the spin-off of one of its subsidiaries
■ Providing tax advisory services to a global cloud services provider in respect of its expansion into Nigeria, particularly in light of the proposed introduction of digital PE (Permanent Establishment) in Nigeria
■ Advised The Rise Fund LLC, an affiliate of TPG Global LLC, on their purchase of the general partnership interest in the Abraaj Group's US$1 billion Global Healthcare Fund, which had significant investments in 27 healthcare companies across 5 continents. It conducted legal due diligence on the Nigerian portfolio companies, providing advice on governance, valuation and liquidity of the Nigerian portfolio companies, as well as setting up the Nigerian service company
■ Advised a multinational petrochemical company on the acquisition of a lubricant oil blending plant and tank farm from a downstream petroleum company. It conducted extensive due diligence on the target and its assets, advised on mitigation of identified risks and on transaction structure and documentation
■ Advising one of Nigeria's largest insurance entities in connection with its privatisation, by way of an Initial Public Offer
■ Advising a global online classifieds network with respect to its acquisition of a significant stake in a used car marketplace
■ Representing Michelin at the Tax Appeal Tribunal in a dispute worth N1 billion and which constitutes one of the first transfer pricing disputes to be litigated in Nigeria
■ Advising the Federal Government on the development of five small hydroelectric power plants across Nigeria. The firm's scope of work includes advising on the structure of the concession, creation of power of attorney amongst governmental agencies, advising on sovereign risks and liabilities, drafting and negotiating the concession agreements and a tripartite power purchase agreements
■ Acted as Nigerian Oil & Gas Law Expert for Shell International B.V. in the criminal proceedings brought against Shell & ENI group of companies in respect of OPL 245 in Nigeria. The firm provided an expert opinion on Nigerian petroleum law, the process for the allocation of interest in an OPL, and advised on whether there were any contravention of Nigerian laws in the award of OPL 245 to Shell Nigeria Exploration & Production Company Limited and Nigerian Agip Exploration Limited, being Nigerian subsidiaries of Shell and ENI respectively. Its scope of work also included testifying in the courts of Milan on the contents of the expert opinion

Firm Contact:
Partner: Mr. Davidson Oturu
Tel: +234 806 935 0756
Email: [email protected]elex.com

Ranked Offices
Provided by ǼLEX
Ghana
Accra

7th Floor, Ste. B701, The Octagon Building, Accra Central, Accra, Greater Accra Region, Ghana, M.B. CT72

View ranked office
Contributions
5 Contributions provided by ǼLEX
Slide 1 of 3
Law and Practice | Nigeria
The general counsel's comprehensive guide | Nigeria
Trends and Developments | Nigeria
Contrasted against the relatively low levels of activity recorded in 2020, which were largely due t...
Slide 2 of 3
Law and Practice | Nigeria
The general counsel's comprehensive guide | Nigeria
Law and Practice | Nigeria
The general counsel's comprehensive guide | Nigeria
ǼLEX rankings
Global Guide 2022
Filter by
Ghana
Corporate/Commercial
1 Department
2 Ranked Lawyers
Department
Lawyers
Lawrence Fubara Anga
Expertise based abroad in Nigeria
Theophilus I Emuwa
Expertise based abroad in Nigeria
Energy & Natural Resources
1 Ranked Lawyer
Nigeria
Banking & Finance
1 Department
1 Ranked Lawyer
Corporate/Commercial
1 Department
2 Ranked Lawyers
Dispute Resolution
1 Department
Intellectual Property
1 Department
1 Ranked Lawyer
Projects & Energy
1 Department
2 Ranked Lawyers
Articles, highlights and press releases
5 items provided by ǼLEX
Slide 1 of 3
ǼLEX Announces Two New Partners
ǼLEX is delighted to announce the admission of Ngozi Efobi and Perenami Momodu into its partnership, bringing the number of its partners to 11. The new partners are drawn from the firm's Dispute Resolution Practice but also have broad-based expertise across the corporate and commercial law spectrum.
Slide 2 of 3
FCCPC Guidelines on Foreign-to-Foreign Mergers
The 'Guidelines on Simplified Process for Foreign–to-Foreign Mergers with Nigerian Component' was published by the Federal Competition and Consumer Protection Commission in November 2019. It applies to mergers between non-Nigerian entities that result in a change of control of a Nigerian business.