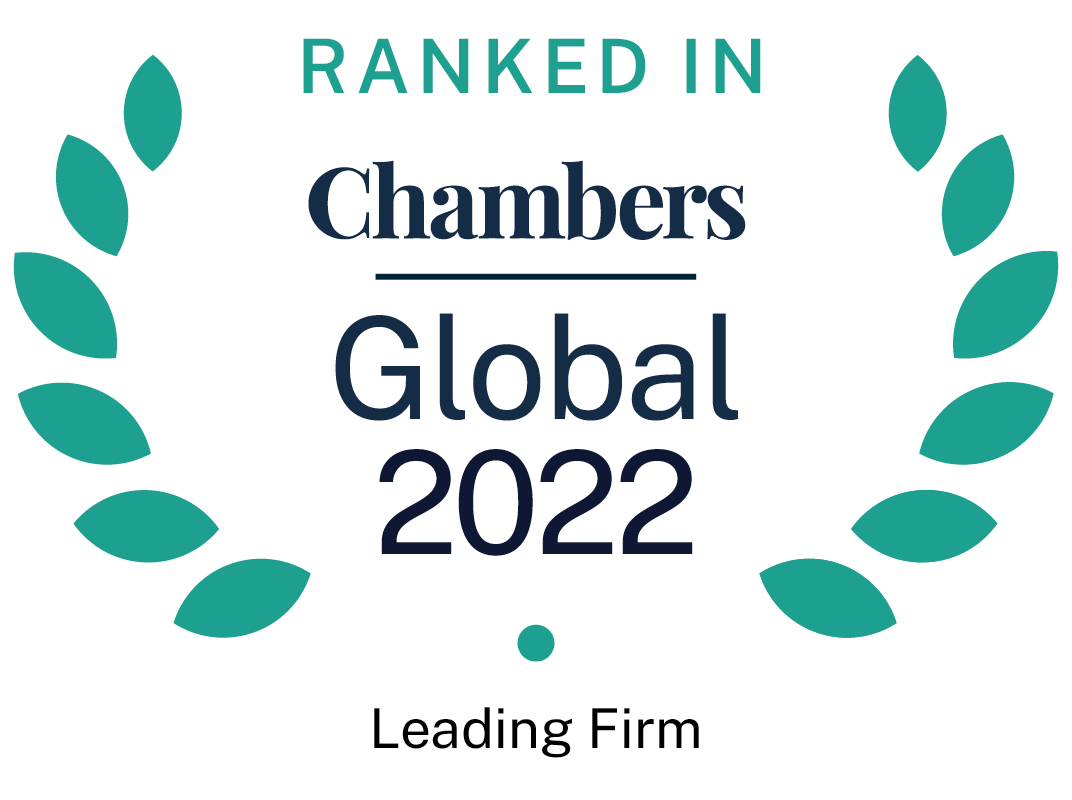 About
Provided by Levant Law Practice
Global
Managing Partner: Rabeh F. Matar
Number of partners: 6
Number of lawyers: 12
Number of external/Of counsels: 1
Languages: Arabic, English, French
Firm Overview:
Levant Law Practice is a top-tier Lebanese law firm. It was first established in 2001 under the name "Mattar Mouawad Majdalany el Khazen law firm in Lebanon" subsequently to the merger of Mattar & Mattar law firm (founded by Mohammad and Rabeh F Matar) and the respective law offices of Gebran Majdalany, Rafic Mouawad and Youssef S el Khazen.
In 2008 the firm changed its name to "Levant Law Practice" ('LLP') with the aim of developing a full-fledged regional practice through correspondent law firms in the major business centers of the Levant, the Gulf region and Africa.
Dedicated to advising corporate and individual clients involved in a wide range of local and cross-border transactions as well as in complex multi-jurisdictional disputes, LLP represents multinational and regional companies, financial institutions, state-owned entities, family and other privately held businesses, entrepreneurs and individuals.
With a strong presence in Beirut and a group of selected correspondent law firms throughout the region, LLP is well positioned to serve its diversified client base and to provide adequate legal support to its sophisticated needs.
Practice Areas :
Arbitration & Litigation
Banking & Finance
Corporate & Commercial
Energy & Power
Labour & Social Security
Mergers & Acquisitions
Project Finance
Public & Administrative
Real Estate
Telecommunications & Media
Main Areas of Practice:
Levant Law Practice (LLP) currently represents a wide range of local, regional and multinational clients, with businesses ranging from traditional trading, general contracting, services and manufacturing activities and corporate restructuring to the rapidly developing banking, insurance and financial sectors in the Levant, Africa and the Gulf region.
Arbitration & Litigation:
LLP has a strong and diverse litigation and arbitration practice. The firm's arbitration and litigation team has produced exceptional results of national and international importance, representing clients as plaintiffs or as defendants in a wide range of substantive areas including international criminal trials, local and cross border commercial disputes, international arbitration, bankruptcy, mergers and acquisitions, intellectual property and media, employment, tax disputes and professional liability cases.
Banking & Finance:
LLP is involved in an extensive range of banking and finance transactions and represents local and regional banks and financial institutions in providing legal advice in the areas of investment funds, securities, acquisition financing, debt restructuring, securitisation structured finance products fiduciary operations.
Corporate & Commercial:
LLP has extensive knowledge in this area, including inter-alia, corporate set-up and restructuring, joint ventures, distribution and licensing, commercial representation and business and shares acquisitions, partnerships and other collaborative structures - ranging from conventional style holding company joint ventures to multi-layered joint ventures, limited and unlimited partnerships and strategic alliances, incorporation of entities in foreign jurisdictions and incorporation of NGOs.
Labour Law & Social Security :
LLP advises its corporate clients on various aspects of labour law as well as on social security and pension law.
Mergers & Acquisitions:
LLP represents numerous clients in this field, including mergers and acquisitions of banks and financial institutions.
LLP has also advised on private equity transactions acting for equity investors, lenders, companies raising capital, management teams, transactions financed through syndicated debt, debt capital markets, securitisations, joint ventures and secondary market sales of equity interests.
Project Finance:
In this field LLP's experience includes banking and limited non-recourse transactions, capital markets/bond financings, preparation of tender documentation, bids and proposals to undertake projects, evaluation, negotiation and drafting of key project agreements such as concessions, engineering, procurement and construction contracts; advising on security structures; drafting and negotiating support documentation packages.
Public & Administrative Law:
LLP advised many public and semi-public institutions and represented them before the Council of State in litigation arising from their relations with third parties. The firm has also represented clients before the Constitutional Council to challenge the results of some parliamentary elections, as well as the legality of certain laws. LLP also advises clients on matters related to international public law and international treaties.
Real Estate:
LLP provides its clients with legal advice and services in relation to the structuring of major real-estate projects including all the derivative contracts related to the formation of SPVs and construction and contracting agreements.
Energy & Power:
In recent years, LLP has gained expertise in the areas of energy and power by participating in the negotiation, closing and operating phases of several multiparty agreements involving the Lebanese government. It has notably carried out the negotiation and drafting of legal documentation for the subcontracting of the design, implementation, operation and maintenance of an electricity distribution network granted by the local provider and for an oil tank farm. It has further acted as legal counsel in relation with an energy conversion contract for the grant by the government of an access to power ships installed and managed by an international energy supplier to the local electricity provider and a dispute relating to a fuel oil supply agreement to the Lebanese government.
Telecommunications & Media:
Having represented one of the two former mobile telecom operators in Lebanon, LLP has gained a wide and far ranging experience in the legal and operational aspects of telecommunications and media, especially the negotiation of telecommunications licenses as well as drafting and closing related agreements and advised on regulations relating to various aspects of the operation of curated digital catalogs/ global master places.
LLP also represents a major television network in all its corporate activities and litigation matters.
Ranked Offices
Provided by Levant Law Practice
Levant Law Practice rankings
Global Guide 2022
Filter by
Lebanon
Corporate & Finance
1 Department
2 Ranked Lawyers
Department
Lawyers
Dispute Resolution
1 Ranked Lawyer
Lawyers