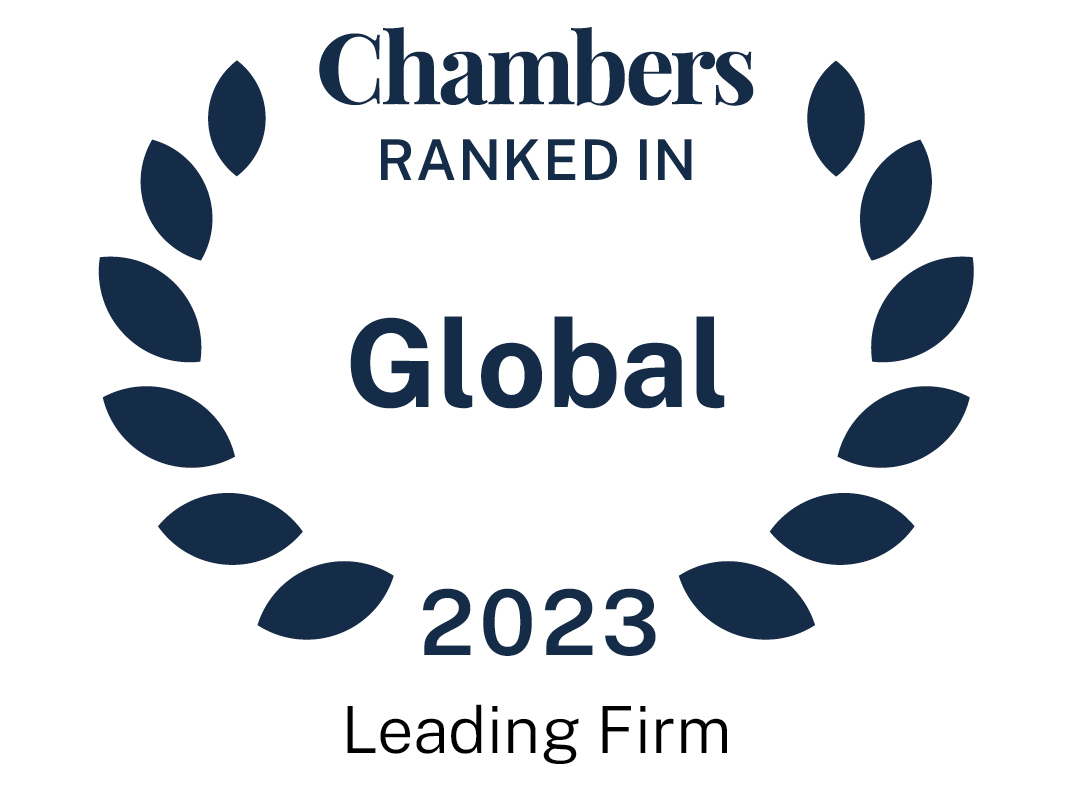 About
Provided by Mahassni & Co
Global
Number of partners and lawyers in Saudi Arabia: 15
Languages: Arabic, English, French, Hindi

Firm Overview:
The Law Firm of Hassan Mahassni is one of the premier law firms in the Kingdom of Saudi Arabia. The practice of the Law Firm of Hassan Mahassni is structured around teams of highly qualified lawyers. Founded by Hassan M S Mahassni in 1970, the Law Firm of Hassan Mahassni has a large local and international practice focused on corporate, commercial and financial transactions, including joint ventures, mergers and acquisitions, capital market transactions, banking, financial services, project finance and Islamic finance. The firm also has a significant litigation practice before courts and other adjudicatory authorities throughout the Kingdom of Saudi Arabia.
The firm has been consistently recognised locally and internationally as a leading firm and has helped shape the commercial landscape of Saudi Arabia, where it has formed various leading national companies including Saudi Cable Company, United Sugar Company (Savola), Alujain Corporation and Arabian Mining and Manufacturing Company. The firm has built a formidable team of commercial lawyers around Mr. Mahassni, both in the transactional as well as litigation departments, whose calibre has not gone unnoticed in national and international publications.
The firm's outstanding presence in the market is further solidified by its diverse team of young professionals who are well-versed in the intricate working of the growing Saudi economy and fast-changing regulatory environment and as well as by its deeply experienced practitioners whose knowledge in Shariah is unmatched in the Saudi market.

Main Areas of Practice:
■ Agency & Franchise
■ Aviation
■ Banking & Finance
■ Capital Markets
■ Corporate & Commercial
■ Construction & Engineering
■ Dispute Resolution & Arbitration
■ Energy & Infrastructure
■ Investment Funds
■ Environment
■ Government Contracts
■ M&A & Private Equity
■ Technology & Telecom
■ Regulatory & Compliance

Project & Infrastructure:
The Law Firm of Hassan Mahassni works on significant national level projects like the SR 45 billion Jeddah Metro Project, the $3.85 billion King Abdulaziz International Airport in Jeddah, several Red Sea Water Desalinization Projects, Qurayyah Power Project, Capital Markets Authority Tower, the SR 62 billion Makkah Metro Project and several multi-billion dollar Saudi Aramco energy projects and Saudi Arabian mining company projects.

Project Finance:
The Law Firm of Hassan Mahassni has extensive experience in project financings in Saudi Arabia. Among its notable recent project financing representations, the firm has acted as counsel for the transport stations in Makkah, King Abdullah Security Buildings Project, Phase 3 banking facilities, Kudai towers financing arrangements, SAR. 27 billion King Abdulaziz International Airport development banking facilities and is acting for the Saudi Aramco power cogeneration projects at Abqaiq, Hawiyah and Ras Tanura - as well as acting for the lenders in relation to a large-scale Desalination Plant Project.

Banking & Finance:
The Law Firm of Hassan Mahassni acts as transaction counsel to various lenders and borrowers in connection with loan and syndicated loan facilities and other financing transactions. The firm also has extensive experience in the structuring, development, documentation and negotiation of Islamic finance transactions. It recently advised numerous high-profile Islamic finance transactions including the continued involvement in almost all high-profile banking and finance transactions in the Western part of the Kingdom of Saudi Arabia and has taken part in all major Airport projects in this region including the USD 3.85 billion King Abdulaziz International Airport in Jeddah and acted for the sponsors in relation to the award-winning project financing arrangement for SAR. 5 billion Prince Mohammed Bin Abdulaziz International Airport project in Medinah, Saudi Arabia's second build-transfer-operate airport project.
The firm also recently acted as local counsel for the US$ 1 billion -940 MW Kirikkale Power Project, 120 MW Khalladi Wind Farm Project and the World Bank funded US$ 820 million- 350 MW Noor Solar Power Projects.

Corporate & Commercial:
The Law Firm of Hassan Mahassni has one of the oldest corporate and commercial practices in the Kingdom of Saudi Arabia. The firm advises on all corporate and commercial matters including, without limitation, joint ventures and foreign investment, licensing and formation of Saudi Arabian companies, domestic and cross-border acquisitions, corporate liquidations and commercial contracts.
The firm is the favourite of some of the biggest and well known business conglomerate in the western region and is highly valued for its agency and franchising expertise amongst others. The firm recently advised one of the largest East Asian shipbuilders in a multi-million joint venture project as well as one of the top ten largest shipping agents on setting up its Saudi Arabian entity in addition to various corporate restructuring transactions in the region.

M&A & Private Equity:
The M&A team delivers efficient and sophisticated advice on structuring transactions, and negotiating all aspects of the acquisition or its financing, liaising with regulators and procuring the necessary consents to close the transaction. The firm is building substantial experience representing the portfolio companies of its private equity clients in a variety of transactions, including add-on acquisitions, initial public offerings, recapitalisations, dispositions, spin-offs, and institutional and bank financings.

Capital Markets:
The lawyers provide comprehensive regulatory advice to clients from Europe, US and the Middle East region for establishment and offerings of investment funds and private placement regimes in Saudi Arabia. The firm is also advising several internationally well-known fund managers and institutional foreign investors on the newly introduced capital markets regulations in relation to foreign capital investment, financial service activities and fund raising in Saudi Arabia.

Dispute Resolution:
With over forty years of experience in the courts of a state merely eighty years old, the Law Firm of Hassan Mahassni has come to be relied on as one of the oldest and most wellestablished Saudi Arabian law firms, with a highly respected dispute resolution department. The firm has represented litigants in matters before all of Saudi Arabia's courts and tribunals, including the Board of Grievances, both in administrative cases involving the Saudi Arabian government and in commercial cases between private sector litigants and is currently working on several multimillion dollar commercial agency claims. The firm is also well regarded for its local arbitration practice, International Institutional Arbitrations and for expert opinions for foreign jurisdiction courts. The legal market knows well that the lawyers from the firm have acted as litigators and arbitrators, on very complex deals, whose value is often in the hundreds of millions of dollars.

International Work:
The Law Firm of Hassan Mahassni has a wide range of international clients who are investing or doing business in the Kingdom of Saudi Arabia or elsewhere in the region, including multinational engineering and construction companies, pharmaceuticals companies, producers of consumer and industrial products, hotel management companies, airlines, commercial banks, Islamic financial institutions, investment banks, insurance companies, exporters, onshore and offshore drilling companies, shipping companies, hospital management companies, mining companies, electronics manufacturers, defence contractors, communications, publishing and entertainment companies and project developers.
Ranked Offices
Provided by Mahassni & Co
Saudi Arabia - Head office
Mahassni & Co rankings
Global Guide 2023
Saudi Arabia
Dispute Resolution
1 Department
Department