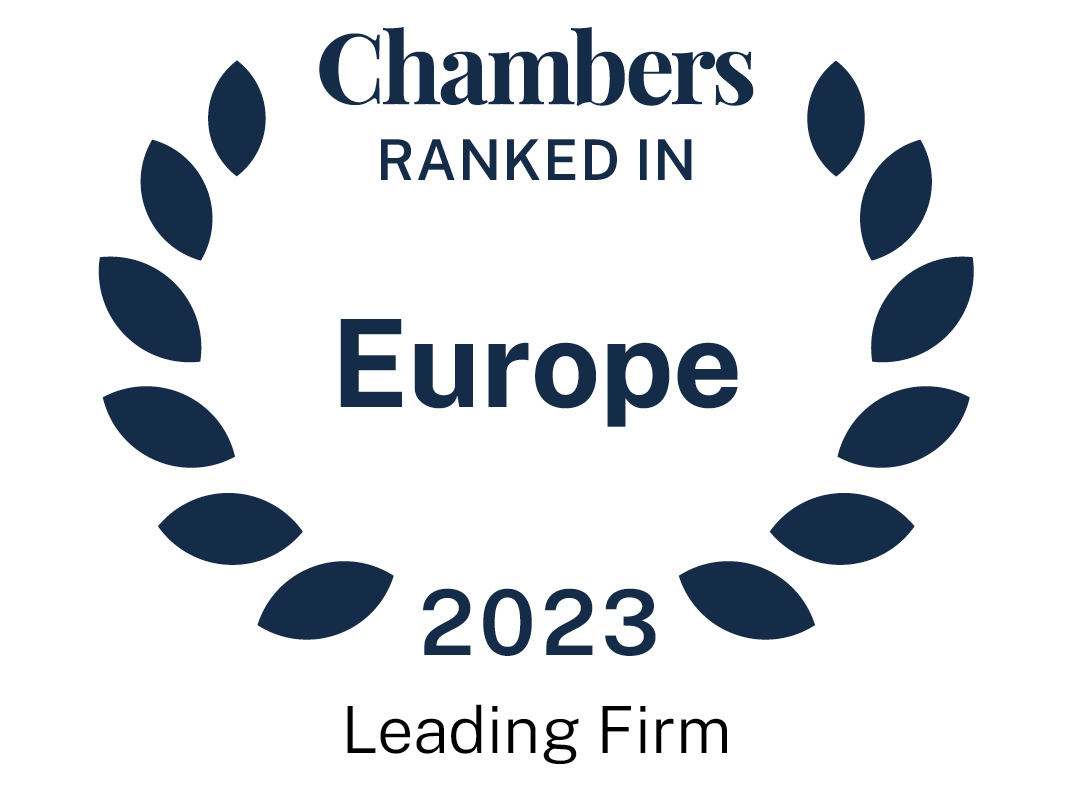 About
Provided by Krogerus
Europe
Chairman: Juha Pekka Katainen
Managing Partner: Mårten Knuts
Number of partners: 30
Number of lawyers: 140
Languages: English, Finnish, Swedish
Firm Overview:
Krogerus is one of the leading business law firms in Finland, advising Finnish and internatonal clients in a broad spectrum of transactional, dispute resolution and regulatory matters. The firm is particularly apt at issues that pertain to the energy, finance, food and beverage, healthcare, real estate, technology and communications sectors. Krogerus is regularly retained in some of the most challenging and high-profile assignments in the market.
Main Areas of Practice:
Banking & Finance:
Acquisition and leveraged finance; asset finance; derivatives and structured finance; project finance; trade and export finance; real estate finance; restructuring and workout projects.
Capital Markets & Securities:
Listings; secondary offerings; share buy-backs; rights issues; block trades; private placements; public tender offers; de-listings; bond issues; debt programmes; convertible and high-yield debt offerings; derivatives transactions; corporate governance; insider dealings.
Competition & Regulatory:
Merger control; abuse of dominant market position; distribution systems; cartel investigations; compensation claims; cost-oriented pricing; significant market power; state aid; unfair business practices.
Compliance, Investigations & Corporate Offences:
Risk assessment; compliance programmes; internal and regulatory investigations; management and corporate liability; corporate offence and criminal proceedings defence and audits.
Corporate Advisory:
Company law; corporate governance; directors' liabilities and responsibilities; shareholder rights and formation and administration of companies and subsidiaries.
Commercial Contracts & Outsourcing:
Commercial agreements, including distribution, licensing, manufacturing, marketing and supply agreements; outsourcing, including requests for proposal, contract negotiations and post-contract support; supply chain management.
Dispute Resolution:
Commercial litigation; arbitration; mediation and other forms of alternative dispute resolution.
Employment & Benefits:
Employment contracts; dismissals and redundancies; disputes; incentive schemes; privacy and data protection.
Energy:
Renewable energy projects; mergers and acquisitions; joint ventures; public-private partnerships; structured financing projects.
Environment:
Permitting and liability assessments; legislative matters, administrative proceedings, litigation, enforcement proceedings and advice on land use, emissions, energy efficiency, feed-in tariffs and biofuels.
Intellectual Property:
Trademark portfolios; trademark strategies; prosecuting oppositions and cancellations of registrations; trademark enforcement; data protection and privacy.
Mergers & Acquisitions:
Public and private mergers and acquisitions in a broad range of industries; demergers: joint ventures; spin-offs.
Private Equity:
Buy-outs; minority and venture capital investments; disposals and financing transactions, including acquisition and leveraged finance; fund formation; secondaries.
Public Procurement:
Procurement procedures; public-private partnerships; procurement litigation.
Real Estate & Construction:
Development projects; acquisitions and disposals of real estate; lettings, disputes and other constructionrelated issues.
Restructuring & Insolvency:
Administrator; restructurings and work-outs; rescheduling of debts; bankruptcy sales and purchases; re-financing.
Taxation:
Tax structures; direct and indirect taxation; strategic tax planning.
Technology & Data Protection:
ICT procurement; commercial agreements; intellectual property strategies; data management, data and cyber security; privacy law.
Ranked Offices
Provided by Krogerus
Contributions
1 Contribution provided by Krogerus
Slide 1 of 1
Law and Practice | Finland
The general counsel's comprehensive guide | Finland
Law and Practice | Finland
The general counsel's comprehensive guide | Finland
Krogerus rankings
Europe Guide 2023
Filter by
Finland
Banking & Finance
1 Department
3 Ranked Lawyers
Department
Lawyers
Päivi Toivari
Head of Banking & Finance
Capital Markets
1 Department
3 Ranked Lawyers
Department
Lawyers
Tom Fagernäs
Head of Capital Markets
Competition/European Law
1 Department
2 Ranked Lawyers
Department
Lawyers
Katri Joenpolvi
Head of Competition/European Law
Corporate/M&A
1 Department
4 Ranked Lawyers
Department
Lawyers
Mika Ståhlberg
Head of Corporate/M&A
Dispute Resolution
1 Department
3 Ranked Lawyers
Department
Lawyers