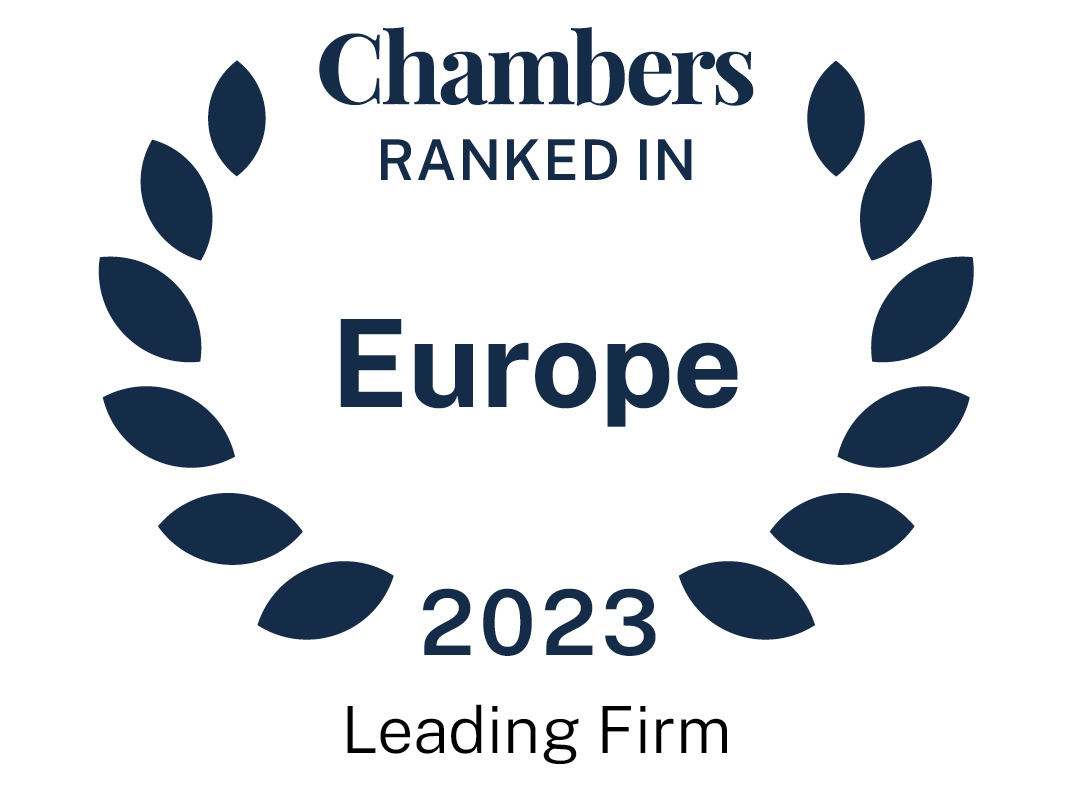 About
Provided by KNOETZL
Europe
Managing Partner: Tim Pfister
Number of partners: 10
Number of lawyers: 23
Languages: Bosnian, Croatian, English, Farsi, Italian, French, German, Hebrew, Lithuanian, Serbian, Spanish and Russian
Firm Overview:
KNOETZL is Austria's first large-scale, fully focused, dispute resolution powerhouse dedicated to high-profile and significant cases. The firm is best known for taking the unique approach in Austria of providing a diverse team of highly skilled lawyers and legal advisers from several countries across the globe with a focus on the CEE and SEE region to offer truly international advice in high end dispute resolution. Dispute resolution is the core of the firm's practice whose diverse skill set covers civil, commercial, sovereign, supranational and criminal litigation, and investigations. The firm's arbitration department handles international commercial arbitration, investment protection and arbitration-related court proceedings.
Main Areas Of Practice:
Litigation:
7 partners; 12 fee earners
Litigation is the core of KNOETZL's practice. Its litigation team has a clear mission: to achieve optimal outcomes for corporate, financial and governmental clients in their most significant, sensitive and complicated cases before the Austrian courts. KNOETZL's approach combines strategic thinking and decades of experience required to ultimately prevail. The team's diverse skill set covers civil, commercial, sovereign, supranational and criminal litigation, focusing significantly on liability claims, corporate disputes, banking, insurance and financial derivatives cases, investor protection, business crime, energy, technology, and life science.
Contact: Bettina Knoetzl Tel: +43 676 844 133 200
Email: [email protected]
Commercial & Investment Arbitration:
4 partners; 8 fee earners
KNOETZL advises and acts on behalf of clients in institutional and in ad-hoc arbitration proceedings, presenting practical and commercially sound solutions. The lawyers at KNOETZL are also widely recognised for their skill in representing clients in contract-based and treaty-based investment disputes. Members of the arbitration team are engaged either as counsel or as arbitrators by a wide array of industries and under all significant arbitration rules, including the ICSID Convention's Rules, the ICC Rules, the LCIA Rules, the UNCITRAL Rules, the DIS Rules, and the VIAC Rules. KNOETZL acts for clients at all stages of arbitral proceedings, in setting aside proceedings and in relation to all aspects of the recognition and enforcement of arbitral awards.
Contact: Florian Haugeneder Tel: +43 676 844 133 300
Email: [email protected]
Enforcement & Asset Tracing:
6 partners; 6 fee earners
Assisting in world-wide asset recovery, KNOETZL utilises its global connections and excellent business relationships with experienced local and international forensic experts, and fraud recovery lawyers to effectively trace, freeze and recover hard financial, book entry, synthetic and physical assets. KNOETZL also helps clients identify strategic, structured and book-entry assets and focuses swift and powerful legal efforts towards recovery. KNOETZL acts for governments, multinational corporations, high net worth individuals and victims of fraud and subterfuge. Firm experience in this sector includes securing and enforcing multimillion arbitral awards and foreign judgments simultaneously in multiple jurisdictions, securing worldwide freezing orders, contesting and halting complex, asset transfers in multiple jurisdictions in coordinated undertakings, and recovering misappropriated assets.
Contact: Bettina Knoetzl Tel: +43 676 844 133 200
Email: [email protected]
Fraud | Corruption:
6 partners; 6 fee earners
Truly elite in pioneering legal capabilities at the intersection of civil and criminal law, the lawyers of KNOETZL have been lead counsel in the biggest national fraud cases and multi-national cases with an impact upon many jurisdictions. They handle both civil and criminal defense of companies, high net worth individuals and governmental institutions. KNOETZL also represents in related matters before civil courts, including handling of large scale, high profile lawsuits with often substantial amounts in dispute.
Contact: Bettina Knoetzl Tel: +43 676 844 133 200
Email: [email protected]
Business Crime | White Collar Crime:
4 partners; 10 fee earners
Representing companies and individuals who are suspects or victims of fraud, corruption, criminal and business- irregularities, KNOETZL expertly handles the technical, legal aspects of white-collar crime matters. KNOETZL is adept at understanding and addressing commercial and reputational (including public perception) risks, having handled business crime cases under the glare of considerable media attention.
Contact: Thomas Voppichler Tel: +43 676 844 133 280
Email: [email protected]
Compliance:
4 partners; 6 fee earners
Lawyers at KNOETZL have been at the forefront of developments and services in legal and regulatory compliance issues. Reviewing actual, planned and contested business practices for effective compliance with laws, regulations and policies, KNOETZL assists in minimising operational and regulatory risks to companies as they implement appropriate policies and effective control. The firm's experts advise on a broad spectrum such as anti corruption, data protection and privacy, reporting or disclosure, financial controls, anti-money laundering and financing of criminal activities.
Contact: Bettina Knoetzl Tel: +43 676 844 133 200
Email: [email protected]
Mediation | ADR:
4 partners; 4 fee earners
The KNOETZL team includes accredited mediators offering clients the highest quality of advice and creativity, and guides them through all forms of traditionally available, and creatively structured, alternative dispute resolution. The lawyers of KNOETZL offer counsel on non-adversarial, cost-efficient approaches to contentious matters, as is appropriate and effective. The team includes accredited mediators with the instincts necessary to broker advantageous settlement agreements in complex disputes. KNOETZL mediation and ADR specialists are committed to finding a way for their clients to resolve issues in their best interest, get past disputes and focus on business.
Contact: Bettina Knoetzl Tel: +43 676 844 133 200
Email: [email protected]
Intellectual Property:
3 partners; 3 fee earners
The protection of intellectual capital as a core corporate asset is a vital aspect across industries, with the resolution of complex IP and data issues evolving into a businesscritical objective. KNOETZL provides tailored, analytical and comprehensive strategic advice as well as forceful representation in all kinds of intellectual property disputes.
Contact: Natascha Tunkel Tel: +43 676 844 133 220
Email: [email protected]
Unfair Competition:
4 partners; 5 fee earners Unfair competition cases demand purposeful reaction and in-depth understanding of risks. Whether they are subject to unfair competition or to allegations thereof, KNOETZL leads clients to the best solutions. The KNOETZL team establishes and defends rightful market positions and avoids adverse business effects resulting from harmful disputes caused by wrongful-acting competitors, including through industrial espionage. The firm's cartel litigation and whitecollar crime practice conducts national and coordinates multi-jurisdictional litigation to ensure the best possible outcome for clients.
Contact: Katrin Hanschitz Tel: +43 676 844 133 700
Email: [email protected]
Ranked Offices
Provided by KNOETZL
Contributions
8 Contributions provided by KNOETZL
KNOETZL rankings
Europe Guide 2023
Filter by
Austria
Dispute Resolution
1 Department
Department
Dispute Resolution: Arbitration
2 Ranked Lawyers
Lawyers
Dispute Resolution: Litigation
1 Ranked Lawyer
Lawyers
White-Collar Crime
1 Department
2 Ranked Lawyers
Department
Lawyers