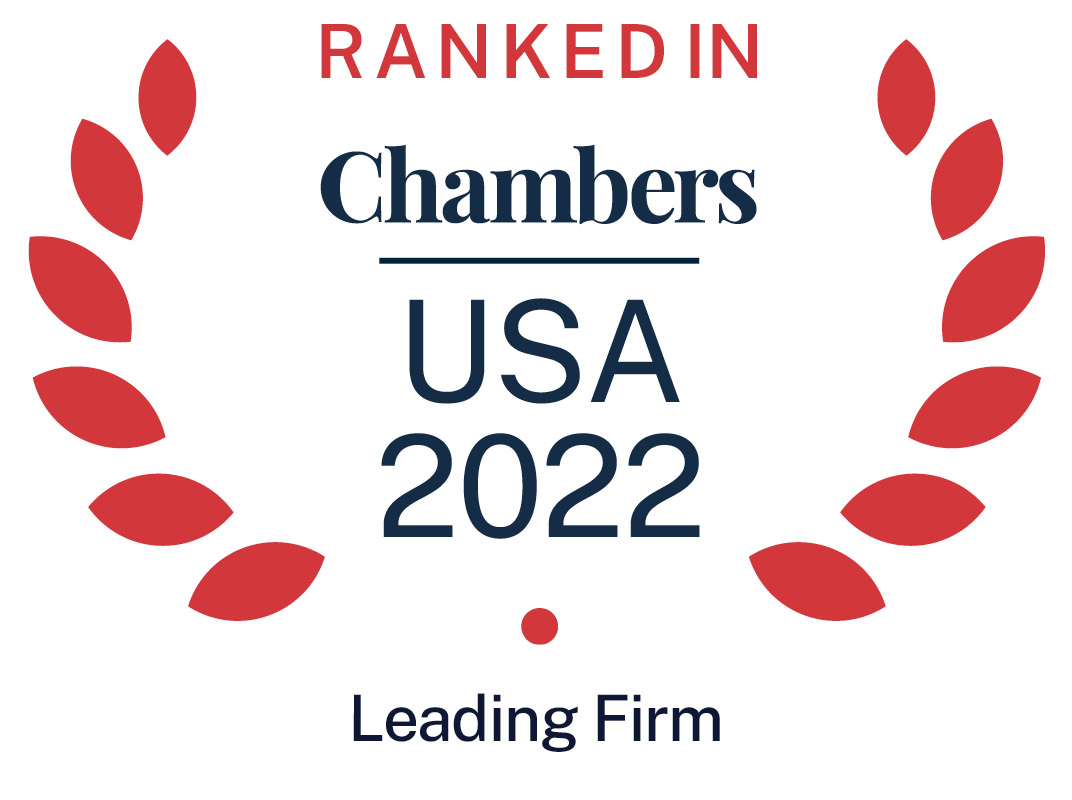 About
Provided by Irell & Manella LLP
USA
Executive Committee: Matthew Ashley, Lisa Glasser, Ben Hattenbach, Jonathan Kagan
Number of partners: 26
Number of other lawyers: 31
Firm Overview:
For more than 75 years, Irell & Manella LLP has helped clients resolve their most challenging and complex legal issues. The firm is known for its extraordinary track record of successful outcomes as well as the genuine creativity it brings to high-stakes litigation. The firm's success is rooted in its unflagging commitment to quality and client service.
Main Areas of Practice:
Antitrust and Unfair Competition:
Offers extensive experience handling matters related to price-fixing disputes, disputes over dealer terminations, and government investigations of proposed mergers, to name but a few. Also particularly adept at addressing issues involving the intersection of intellectual property and antitrust laws. A recent antitrust victory was recognized as a Daily Journal top defense verdict.
Appellate:
Comprised of litigators who frequently handle appeals and writs in various appellate courts, with special expertise in handling intellectual property matters in the Federal Circuit. Recent appellate victories were also obtained in the U.S. Supreme Court, the Delaware Supreme Court, Second Circuit, Fourth Circuit, Ninth Circuit and California Court of Appeals.
Complex Commercial Litigation:
One of the nation's premier litigation practices. Represents clients in all types of complex commercial litigation. Recent wins range from obtaining the second-largest patent verdict in history to scoring a sweeping defense victory against a novel antitrust suit. Received two Daily Journal top verdicts honors in 2021, on both the plaintiff and defense side. Also recognized as a 2020 Trials 'Practice Group of the Year' byLaw360.
Intellectual Property Litigation:
One of the oldest and deepest IP practices in any multi-practice law firm. Gained its world-renowned reputation for winning high-profile IP cases involving patents, trademarks, copyrights, trade secrets, unfair competition, and antitrust issues. Recent successes include securing the second-largest patent award in history, obtaining one of the biggest verdicts involving standard-essential patents, and persuading an appellate court to affirm a wide-ranging patent defense win. Named both 'IP Litigation Department of the Year' and 'National Boutique/Specialty Litigation Department of the Year' by The American Lawyer in 2021, and named a 2021 IP 'Practice Group of the Year' by Law360.
Intellectual Property Transactions:
Provides strategic advice to entrepreneurs and industry leaders across a wide range of business sectors on how they can decrease risks and maximize the value of their intellectual property. With experience in all facets of intellectual property—from patents, copyrights and trade secrets to trademarks, service marks and trade dress—the firm handles an array of highly complex transactions.
Life Sciences:
Represents scientists, inventors, entrepreneurs, venture capitalists, hospitals, universities and other leading companies in pharmaceutical, medical device and other related biotechnology matters. The team includes attorneys and technical staff who hold doctoral and other academic credentials in biology, biomedical engineering, pharmacology and chemistry. Two of the firm's victories were named 2020 'Patent Impact Cases of the Year' by LMG Life Sciences.
Patent Office Trials:
Offers extensive experience in Patent Office proceedings, including inter partes review (IPR), covered business method review and ex parte reexamination. Features Andrei Iancu, the former director of the U.S. Patent and Trademark Office, and Michael Fleming, former chief administrative patent judge of the Patent Office's Patent Trial and Appeal Board.
Patent Portfolio Management:
Provides strategic counseling to businesses on the development and commercialization of their patent portfolios. This includes exploring options for licensing, sale or litigation—and sometimes a combination of all three. The firm's lawyers help clients expand portfolios through acquisitions, oversee high-value patent prosecution, develop licensing campaigns and enforce license agreements.
Securities Litigation:
Encompasses private litigation; shareholder derivative and corporate governance litigation; mergers and acquisitions litigation; inquiries, subpoenas, and investigations commenced by regulatory agencies or prosecuting authorities; internal corporate investigations; and counseling in connection with D&O insurance issues.
Ranked Offices
Provided by Irell & Manella LLP
Irell & Manella LLP rankings
USA Guide 2022
Filter by
California
Intellectual Property: Patent Litigation
1 Department
2 Ranked Lawyers
Department
Intellectual Property: Patent Litigation
Lawyers
Intellectual Property: Trademark, Copyright & Trade Secrets
1 Ranked Lawyer
Life Sciences
1 Department
Department
California: Southern
Department
USA - Nationwide
Intellectual Property
1 Department
1 Ranked Lawyer
Department
Lawyers
Litigation: Trial Lawyers
1 Ranked Lawyer