International Business Legal Associates (IBLAW)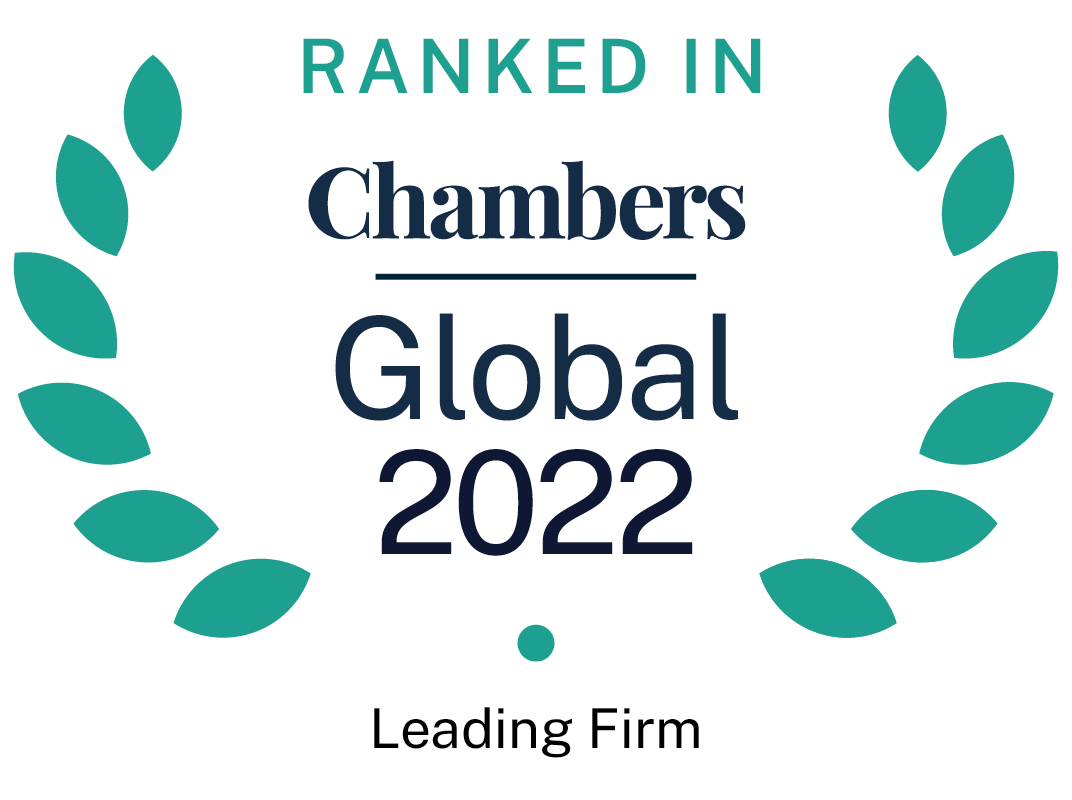 About
Provided by International Business Legal Associates (IBLAW)
Global
Chairman, Senior Partner: Dr. Salaheddin Al-Bashir
Number of partners: 4 Number of lawyers: 25
Languages: English & Arabic
Firm Overview:
International Business Legal Associates (IBLAW) is a premier Jordanian law firm, well regarded for its unparalleled knowledge and ability to serve with in-depth experience and intimate knowledge of the legal , technical, institutional and political environments.
IBLAW has a renowned reputation in legal reform and regulatory practice, and is recognised as a major player in identifying optimal policy and legislative economic reform that has changed the landscape of the Jordanian economy in different sectors including capital markets, telecommunications, information technology, tourism, environmental policy, civil service, public procurement, investment, tax, securities, and public sector restructuring. On a regional level, the firm has provided legal support to the Palestinian National Authority, the Government of Tunisia, Saudi Arabia, and the American Moroccan Chamber of Commerce. IBLAW is currently handling two-mega projects of liberal and economically diverse special zones in Saudi Arabia. His involvement includes assisting in establishing a holistic legal system that meets international norms and encourages economic growth and tourism in the region.
Since establishment, the firm has quickly grown to include a highly resourceful and diverse team- to date counting 25 Attorneys and Consultants. IBLAW serves a large and growing portfolio of international and local clients, representing government, local and international businesses and investors, different industries, and the NGO sector.
The firm is organised by practice areas, into departments, headed by Partners and served by fully dedicated teams of specialised Attorneys. The firm's team culture and practice management style ensures resource and experience sharing across the departments whenever required for the benefit of the client. Further, the firm's organisation allows it to leverage efficiency in routine matters in client's best interest, while drawing on the firm's inter-department resources for addressing complex and multifaceted legal requirements.
IBLAW provides solid experience in established areas of practice, with up to date knowledge of frontier legal developments in privatisation and PPP, banking and finance, project finance, corporate and commercial, capital market, international trade, intellectual property rights, telecommunications, information technology and litigation. Moreover, the firm combines a unique advantage in legislative drafting, policy and economic reform and trade agreements advisory, with a broad based commercial and corporate practice.
The firm's litigation department represents local and international clients in litigations and dispute resolution proceedings including arbitration related to banking and finance issues including disputes related to documentary credits, banking guarantees, securities and other banking matters.
The Corporate and Commercial Department has a broad understanding of the needs of the firm's financial services, and provides unmatchable services in the areas of mergers and acquisitions; corporate compliance and governance; real estate development; taxation; and securities and capital markets. The firm is active in domestic and cross-border corporate transactions, major mergers, acquisitions and joint ventures, as well as equity investments and infrastructure projects. The firm's services include former in-house counsel for banks and lending institutions, who advise domestic and international banks and financial institutions on specialised banking transactions, including syndicated loans, structured finance and secured debt.
In both domestic and international transactions, the firm's clients have immediate access to a wide range of legal experience. It provides creative solutions to the regulatory, tax and competition law problems inherent in today's corporate transactions. IBLAW's unique advantage in its public policy and legislative drafting experience ensures the Jordanian local legal advice at standards unparalleled for such transactions, and the economies that result from experienced, coordinated transaction management.
The firm is distinguished for its Intellectual Property Practice, and has been recognised by several international institutes for its top tier position in Trademarks, Copyright, Patent contentious, and prosecution work in the Kingdom.
IBLAW is renowned for handling major energy and infrastructure projects, and has a distinct expertise in public private partnership projects in several sectors including water & wastewater, energy/oil & gas and transportation.
The firm is heavily involved in legal advisory services related to the Kingdom's privatisation program spanning different utilities, sectors and services, and has acted in diverse privatisation transactions in complex concessions, Build-Operate-Transfer (BOT) and Build-Own-Operate (BOO) arrangements.
Main Areas of Practice:
Corporate & Commercial
Privatisation & PPP
Dispute Resolution and Arbitration
Litigation
Projects
Energy
Intellectual Property
Policy Reform
Banking & Finance
COMMERCIAL, CORPORATE & M&A:
International Business Legal Associates (IBLAW) is one of the leading players known for high-end banking, corporate transactional advice and day-to-day commercial support for both local and international clients. Clients include major international blue-chip corporations, venture capital, private equity funds, banks and multilateral lenders, who rely on the firm for compliance and regulatory guidance. Firas Malhas leads the team recognised for its expertise in foreign investment, real estate acquisitions and financings.
IBLAW offers several services within the umbrella of the Corporate and Commercial practice. The services include; mergers and acquisitions; corporate compliance and governance; real estate development; labour and employment; taxation; and securities and capital markets. The firm is active in domestic and cross-border corporate transactions, major mergers, acquisitions and joint ventures, as well as equity investments and infrastructure projects.
INTELLECTUAL PROPERTY:
IBLAW has distinguished itself as the leader in the field of intellectual property law in Jordan. The firm stands apart because its attorneys helped the Jordanian government shape the Intellectual Property regime in Jordan. The firm enjoys competitive advantage in advising on all aspects of the intellectual property rights in Jordan, being the law firm that had drafted and advocated the Kingdom's TRIPS compliant IP package of Legislation. Thereafter, IBLAW's intellectual property attorneys have advised the Jordanian government on the implementation and enforcement of IP legislation. Furthermore, IBLAW were the IP consultants in relation to the signing of the Jordan US Free Trade Agreement.
IBLAW has transferred this exceptional history into a distinguished practice. The firm drafted and advocated the passage of Jordan's package of WTO-compliant Intellectual Property legislation, which included amending the Trademarks and Copyright Laws of Jordan as well as drafting and advocating new laws pertaining to Patents; Geographical Indications; Unfair Competition And Trade Secret; Layout -Designs of Integrated Circuits; Industrial Designs and Industrial Models and Plant Varieties. Furthermore, IBLAW handled the World Bank funded project on amending IP legislation of the Palestinian National Authority, this included drafting WTO-TRIPS compliant legislation for Palestinian National Authority.
DISPUTE RESOLUTION (Arbitration & Litigation):
International Business Legal Associates (IBLAW) is highly recognised for its extensive experience in representing local and international clients before local courts and international arbitral tribunals under major international arbitration rules including ICC and ICSID and before arbitration tribunals sitting in and outside the Kingdom. The strength of the firm's litigation and dispute resolution practice lies in its ability to take on some of the most difficult cases litigated or arbitrated locally and internationally for high-profile clients and work effectively with in-house and co-counsel to create the teams required to manage large-scale litigations and arbitrations. Led by Dr Salaheddin Al-Bashir, a well-established arbitrator and member of ICSID Panel of Conciliators, in addition to Nancy Dababneh, Firas Malhas and Salim Kopti, the team litigates corporate and commercial disputes, regardless of the size, complexity and has expertise across practices including breach of contract, international investment disputes, labour, construction, government procurements, intellectual properties, taxation, real estate, distribution and agency, banking & finance, insurance, white collar crime and corporate fraud.
PROJECTS AND ENERGY
PROJECTS:
IBLAW has a renowned reputation in projects, in particular those related to legislative drafting, public policy and legal reform initiatives. Overall, the firm has worked on major projects with local and regional governments and international entities such as USAID, World Bank, UN etc. These projects include; development of Mizan case management system, KSA Vision 2020 reform projects and major development zones, restructuring of ASEZA, ADC projects, Dubai doing business projects, USAID Rule of Law programs, Palestine justice enhancement programs etc. The activities involved:
Creating a futuristic social, economic, and institutional legal framework to these areas.
Advising on the establishment of major special economic zones in the region and drafting the founding laws.
Provide policy and governance advice as well as legal and regulatory framework advice and counsel in relation to the projects.
Provide advice on enhancing the efficiency of judicial sectors, governance aspects, litigation process and its components, through Rule of Law.
ENERGY:
· IBLAW energy specialists have a thorough understanding of the energy industry and have been playing a major role in some of the most significant energy projects in Jordan. The firm helps clients navigate the myriad of legal challenges that impact the energy sector in Jordan. Its lawyers have extensive experience in all aspects of the development, financing, acquisition and disposition of energy projects. The firm has represented some of the largest sponsors in the industry and handled some of the highest-profile transactions in the sector that have been taking place in Jordan. It has also represented project lenders, equity investors, as well as acquirers and sellers of energy projects.
· IBLAW provided various legal services such as advising on local laws, providing legal advice and drafting services for several major energy projects. These projects include; advising NEPCO and the Government of Jordan regarding an oil shale fired power plant in Attarat Um Ghurdan, advised local and international entities on the legal aspects of the Wind Farm Projects, represented and advised Ma'an Development Company in the Solar Power Project, advised the winning consortium of the Site Selection Work stage and multi-national corporations on the Nuclear Power Plant project, provided legal services for a gas turbine Power Plant in Zarqa.
Ranked Offices
Provided by International Business Legal Associates (IBLAW)
International Business Legal Associates (IBLAW) rankings
Global Guide 2022
Filter by
Jordan
Corporate/Commercial
1 Ranked Lawyer
Dispute Resolution: Arbitration
1 Department
1 Ranked Lawyer
Other Lawyers