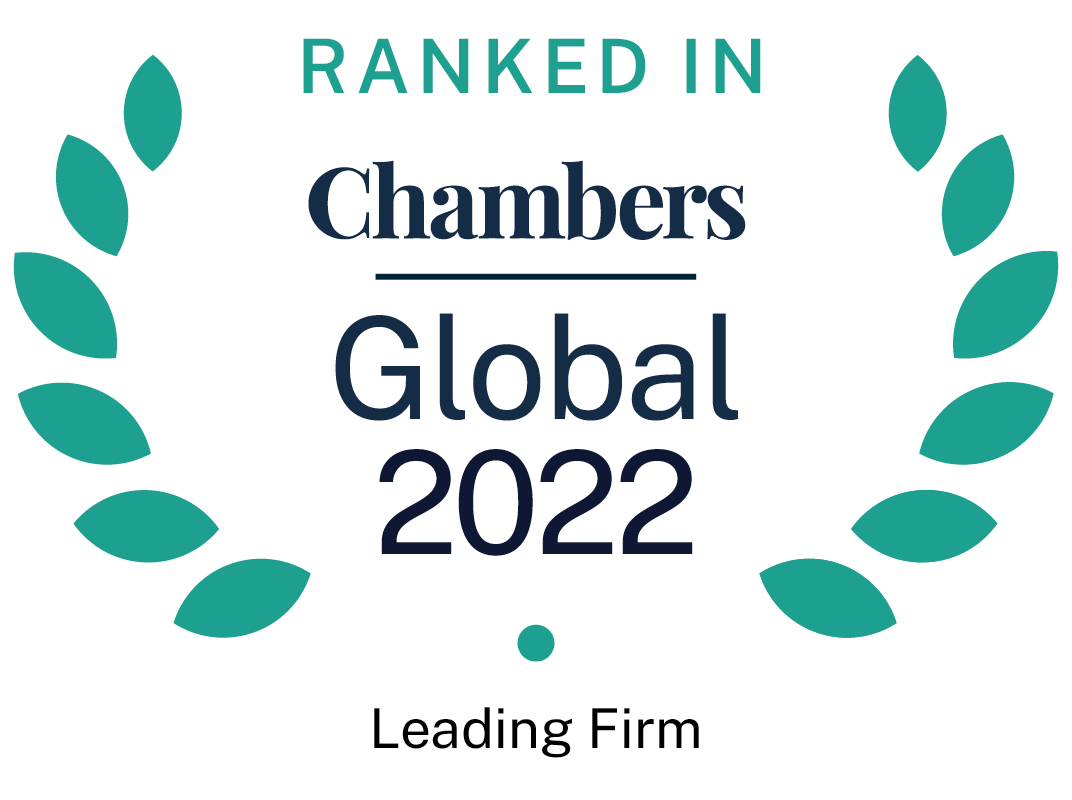 About
Provided by HPP Attorneys Ltd
Global
Chairman of the Board: Kari Marttinen
Number of partners: 25
Number of other lawyers: 75
Languages: English, Finnish, French, German, Russian, Swedish
Firm Overview:
HPP is a leading Finnish corporate law firm advising domestic and international clients on all aspects of their business operations. HPP has significant cross-border experience and regularly works with significant multinational clients and leading law firms around the world, particularly on transactions & investments and disputes. The firm's lawyers regularly handle some of the largest assignments in the Finnish market and are recognised as leading practitioners in Finland in their chosen legal practice areas, which include corporate, M&A, dispute resolution, competition, public procurement, intellectual property and employment.
HPP's lawyers have broad experience of advising on the legal issues specific to various sectors with a core focus on energy & infrastructure, transport, technology media & telecoms, banking & finance, private equity, real estate & construction, pharma & life sciences and insurance. In doing so, HPP puts together multidisciplinary teams of lawyers from different legal or sector specialisms to ensure the client has access to comprehensive and tailored advice to assist them in executing their project in the most efficient and risk-adjusted manner. The firm's aim is to build genuine partnerships both with colleagues and clients built on core values of trust, respect and equality. HPP has a reputation for providing high-quality solutions and legal services in a pragmatic and clear way.
HPP can advise its clients in a variety of languages including Swedish, English, French, German, Russian.
Main Areas of Practice:
Banking & Finance
Insolvency
Competition & EU
Dispute Resolution
Employment
Energy & Infrastructure
Insurance
M&A Other Business – including Pharmaceutical
Real Estate & Construction
Tax
Transport & Logistics
TMT
Banking & Finance:
The firm's banking, finance and insolvency team has extensive experience in all kinds of financing arrangements, in particular project finance, real estate finance, corporate lending, acquisition finance and asset finance, acting for investors, assets managers, lenders and borrowers. The firm also is widely known for its high standard and extensive expertise in the reorganisation of companies and insolvency law.
Contacts: Antti Rintakoski (Partner, Banking & Finance),
Insolvency:
HPP's expertise covers all areas of insolvency proceedings and related legal issues based on several decades of experience of advising on and managing insolvency processes. The firm is widely known for its high standard and extensive expertise in the reorganisation of companies and insolvency law.
Contacts: Sami Uoti (Partner, Insolvency)
Competition & EU:
HPP offers services with an emphasis on efficient resolution of all competition-related issues. The firm carries out assignments in particular in the media, telecommunications, IT, logistics, energy and pharmaceutical sectors. In addition, HPP often undertakes merger clearance work on major transactions triggering the merger clearance threshold.
Contact: Tuomas Saraste (Partner), Anna Roubier (Partner)
Dispute Resolution:
HPP dispute resolution's specialists advise clients in legal risk management and represent Finnish and foreign clients in domestic and international commercial litigation, arbitration and mediation, acting on some of the largest and most complex disputes in the Finnish market. A number of the firm's partners and other lawyers also regularly act as mediators and arbitrators. HPP's dispute resolution specialists also provide clients with strategic advisory particularly in different crisis situations.
Contacts: Marko Wainio (Partner), Mikko Leppä (Partner)
Employment:
HPP's employment team handle the full caseload of contentious and non-contentious employment law matters including issues relating to employee incentives. HPP's lawyers have practical experience gained in-house at major corporations as well as their experience as an attorney offering practical and pragmatic advice to assist HPP's corporate clients in managing their HR issues. HPP's employment team is regularly involved in M&A processes both in terms of due diligence and post-closing management retention.
Contact: Henna Kinnunen (Partner)
Energy & Infrastructure:
HPP is widely-regarded as one of the leading Finnish firms advising on energy & infrastructure projects and transactions. HPP has long-standing and broad experience of advising specialist funds, sponsors and project development companies on the whole range of legal issues involved in investing in, developing and operating large-scale energy and infrastructure projects, with a particular reputation for its work in the renewable energy sector. HPP also has experience of regulated infrastructure transactions and energy distribution deals.
Contacts: Björn Nykvist (Partner), Marius Af Schultén (Partner)
Environment and natural resources:
HPP has the leading and largest team of dedicated environmental lawyers in the Finnish legal market, advising on all matters relating to environmental compliance and nature protection. The firm regularly advises on environmental permit application proceedings and environmental liability issues, in major infrastructure and construction projects as well as in mining and renewable energy projects. HPP is highly regarded as a leading leagal adviser on Finnish mining projects. The firm's clientele comprise of national and multinational energy companies, environmental consulting companies, national and multinational mining companies and waste management companies as well as companies in the metal, construction, and chemical industries.
Contacts: Kari Marttinen (Partner), Tarja Pirinen (Partner)
IT & Technology:
HPP's highly-regarded TMT team advises on a broad range of assignments in the technology, IT and telecoms sectors ranging from advising major international technology companies on their Finnish operations to assisting tech start-ups bringing new technologies to market. The firm is particularly experienced in advising on data protection and data security issues.
Contacts: Kari-Matti Lehti (Partner), Pekka Raatikainen (Partner)
M&A:
HPP's M&A practice team is highly-experienced in both domestic and cross-border transactions. HPP provides advice on all issues related to mergers, acquisitions, divestments and other corporate arrangements and regularly advises strategic and private equity clients on sell-side and buy-side mandates, whether in bi-lateral or competitive auction processes.
Contacts: Markku Mäkinen (Partner), Andrew Cotton (Partner)
Real Estate & Construction:
HPP's real estate and construction team is highlyexperienced in advising on the whole range of real estate transactions and construction and development projects, assisting developers, construction companies and specialist funds and investors on the legal issues involved in Finnish real estate.
Contacts: Jari Tuomala (Partner), Leif Laitinen (Partner)
Tax:
The tax team provides domestic and international clients across a range of industry sectors with extensive assistance on taxation issues arising from transactions, business operations or tax dispute matters. HPP provides tax advisory both as part of HPP's multidisciplinary teams handling major transactions or complex disputes as well as discrete tax assignments. The firm's goal is to provide solutionoriented tax advice by focusing on a clear understanding of clients' businesses. It assists clients in identifying the key taxation issues in their business and evaluating the tax consequences comprehensively and as a pre-emptive measure before any adverse consequences arise. In order to do this, the firm conducts a careful analysis of the different aspects of its client's business or transaction structure. HPP also defends its clients' interests if they are faced with tax disputes. If required, the firm will seek solutions to taxation issues in co-operation with the tax authorities. HPP's goal is to ensure a high quality and truly solution-oriented dialogue between its client and the tax authority. HPP also has experience of assisting in the underwriting of specific tax insurance for facilitating M&A transactions.
Contact: Jaakko Klemettilä, (Partner)
Transportation & Logistics:
The firm is ranked as the leading Finnish law firm in shipping and transport law. The firm has broad and extensive experience in various kinds of maritime, transport, shipbuilding, insurance and tort-related cases, as well as related issues of international trade. Its expertise covers all elements of the logistics chain across all the transport modes: sea, road, rail and air.
Contact: Nora Gahmberg-Hisinger (Partner)
Ranked Offices
Provided by HPP Attorneys Ltd
Contributions
2 Contributions provided by HPP Attorneys Ltd
Slide 1 of 1
Trends and Developments | Finland
Law and Practice | Finland
Trends and Developments | Finland
Law and Practice | Finland
HPP Attorneys Ltd rankings
Global Guide 2022
Filter by
Finland
Banking & Finance
1 Department
1 Ranked Lawyer
Department
Lawyers
Corporate/M&A
1 Department
1 Ranked Lawyer
Department
Lawyers
Dispute Resolution
1 Department
1 Ranked Lawyer
Department
Lawyers
Dispute Resolution: Most in Demand Arbitrators
1 Ranked Lawyer