Hooper Lundy & Bookman PC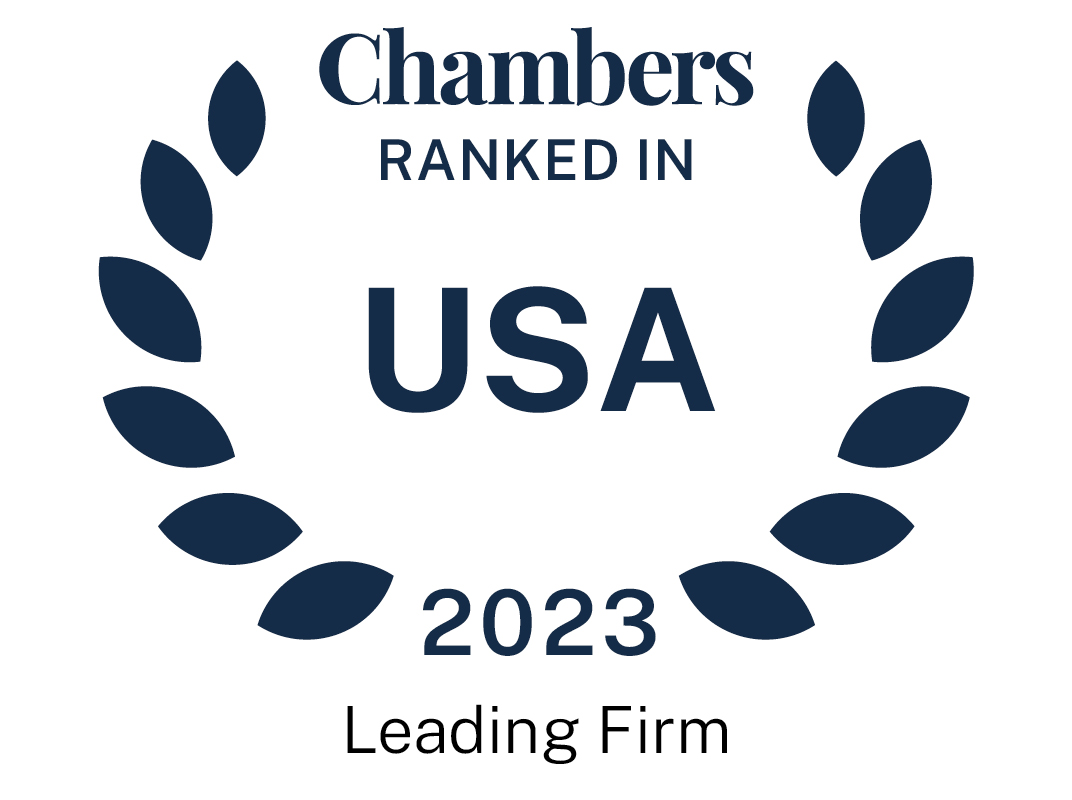 About
Provided by Hooper Lundy & Bookman PC
USA
Managing Shareholder: Mark Reagan
Practice Area Chairs: Robert Miller and Karl Schmitz (Business/Transactions co-chairs); Katrina Pagonis (Regulatory/Administrative chair); Scott Kiepen and Devin Senelick (Litigation co-chairs); Mark Reagan (Post-Acute and Long-Term Care chair)
Firm Overview:
With clients in all 50 states and two U.S. territories, Hooper, Lundy & Bookman, P.C. is the largest law firm in the country dedicated exclusively to representing health care clients. Clients include hospitals and health systems, physician organizations, long-term care facilities, laboratories, pharmacies, home health agencies, health care trade associations, pharmaceutical and biotech organizations, and various ancillary service providers. The largest client group consists of acute care hospitals, including private non-profit, public and investor-owned facilities. The firm also represents numerous hospital systems, including virtually all of the largest multi-hospital systems in the country. HLB currently has offices in Boston, Denver, Los Angeles, San Diego, San Francisco and Washington, DC.
Main Areas of Practice:
Accountable Care/Hospital-Physician Integration
Administrative Law
Alternative Dispute Resolution
Antitrust and Unfair Business Practices
Behavioral Health & Community-Based Care
Business Transactions
Compliance
Digital Health and Health Care Technology
False Claims Act
Financing
Fraud & Abuse, Stark, Anti-Kickback Counseling & Defense
Government Relations & Public Policy
Health Care Financial Restructuring
Health Care Investigations
Health Information Privacy & Security
IPAs
Life Sciences
Litigation, Mediation, Arbitration
Managed Care Regulatory, Contracting, Litigation Representation
Medical Foundations
Medical Staff Operations & Disputes
Medicare, Medicaid, Other Governmental Reimbursement, Payment and Compliance
Mergers & Acquisitions
Post-Acute & Long-Term Care
Provider & Supplier Operations
Public Agency Law
Real Estate
Reproductive Health
Tax Exempt Organizations & Financings
Value-Based Arrangements
Regulatory/Administrative:
Katrina Pagonis leads the firm's regulatory/administrative practice, which is nationally recognised for its depth and breadth of experience. The department focuses on third-party payment matters, primarily with respect to Medicare and Medicaid; licensing, certification, and accreditation issues; advising clients regarding the impacts of the Affordable Care Act and the CARES Act Provider Relief Fund reporting and audits; civil and criminal fraud and abuse matters; the regulatory aspects of mergers, acquisitions and financings; HIPAA; peer review issues; quality of care issues and patient consent and medical staff matters. The regulatory practice is nationally known for its representation of providers in actions involving Medicare and Medicaid, and has won cases collectively totaling several billion dollars on behalf of providers. The practice has represented health care systems in some of the largest investigations in the country's history, and has represented clients in challenges all the way up to, and including, the US Supreme Court.
Contact: Katrina Pagonis
Tel: 415.875.8515
Transactional/Business:
Robert Miller and Karl Schmitz lead HLB's transactional/business practice, which focuses on transactions and advice involving health care entities, including affiliations, mergers and acquisitions; financing transactions; joint ventures; hospital-physician contracts and relationships, including physician payment reform-MACRA; managed care contracts and issues; construction projects; real estate transactions; and non-profit taxation issues. The firm has represented clients in some of the most significant hospital acquisitions that have occurred in California over the last several years. The firm is nationally recognised for its expertise regarding a variety of business, operational and regulatory compliance issues, including fraud and abuse, Stark and anti-kickback.
Contact: Robert Miller
Tel: 310.551.8151
Contact: Karl Schmitz
Tel: 310.551. 8134
Litigation:
Scott Kiepen and Devin Senelick lead HLB's litigation practice. HLB's litigators have extensive experience in contract disputes, torts, civil rights, employment disputes, breach of contract, wrongful termination, sexual harassment, discrimination, and wage and hour disputes, medical staff disputes, real estate actions, trade secret actions, unfair competition suits, disputes with health plans, ERISA, fraud claims, whistleblower (qui tam) actions, administrative actions and hearings, and defense of criminal investigations and prosecutions. The firm has handled a number of class actions on behalf of health care providers. The practice represents non-profit agencies providing community based mental health treatment, as well as residential and foster care.
Contact: Scott Kiepen
Tel: 415.875.8510
Contact: Devin Senelick
Tel: 310.551.8145
Post-Acute & Long-Term Care:
Led by HLB's Managing Shareholder Mark Reagan, HLB attorneys specialising in post-acute and long-term care are the pre-eminent experts on virtually every legal issue facing this industry – whether it is the intricacies of Medicare and Medicaid reimbursement, the maze of regulatory changes resulting from the Affordable Care Act and the CARES Act Provider Relief Fund, or government investigations undertaken by CMS contractors, the OIG, or the Department of Justice. Attorneys are experts in all forms of post-acute and long-term care reimbursement, licensing and certification issues, governmental investigations and prosecutions, regulatory and legislative advocacy and litigation. Clients include the largest trade associations representing the long-term care profession nationally and in California.
Contact: Mark Reagan
Tel: 415.875.8501
Ranked Offices
Provided by Hooper Lundy & Bookman PC
USA
Boston

470 Atlantic Avenue, Suite 1201, Boston, Massachusetts, USA, MA 02210

View ranked office

Washington, DC

401 9th Street, NW, Suite 550, Washington, DC, District of Columbia, USA, 20004

View ranked office
Hooper Lundy & Bookman PC rankings
USA Guide 2023
Filter by
California
Healthcare
1 Department
8 Ranked Lawyers
Department
Lawyers
Robert W Lundy
Head of Healthcare
District of Columbia
Healthcare
1 Ranked Lawyer
Lawyers
Massachusetts
Healthcare
1 Department
3 Ranked Lawyers
Department
Lawyers
USA - Nationwide
Healthcare: The Elite
1 Department
Department
Articles, highlights and press releases
2 items provided by Hooper Lundy & Bookman PC