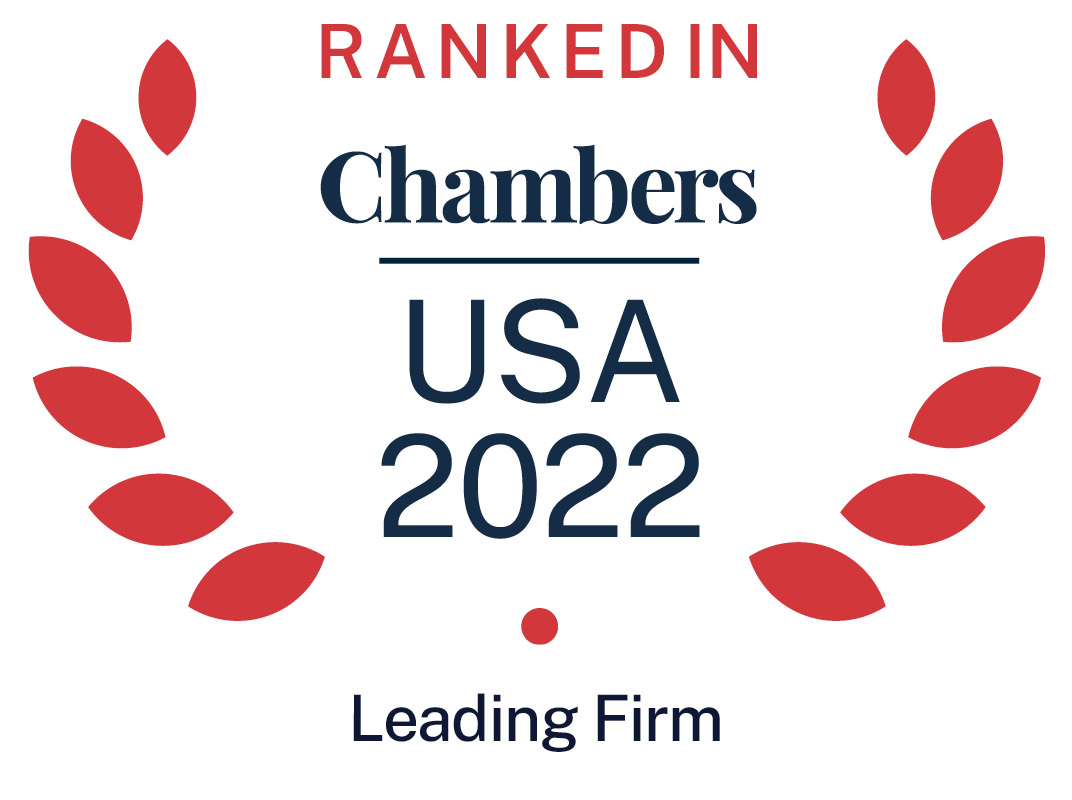 About
Provided by Hinshaw & Culbertson LLP
USA
Firm Details
Chairman: Peter D. Sullivan
Number of partners: 263
Number of other lawyers: 147
Hinshaw & Culbertson LLP is a U.S.-based law firm with offices nationwide. The firm's national reputation spans the insurance industry, the financial services sector, and other highly regulated industries. Hinshaw also serves as counsel to the professional services sector and provides business advisory and transactional services to clients of all sizes. Visit www.hinshawlaw.com for more information and follow @Hinshaw on LinkedIn and Twitter.
Main Areas of Practice
Insurance Practice
For more than 85 years, domestic and foreign insurance companies have turned to Hinshaw for complete legal services. The firm's advice and representation span the full range of matters—including insurance coverage litigation and counseling, bad faith and class actions, reinsurance, corporate transactional, regulatory, insolvency insurance, and claims management—and Hinshaw is well versed in the full panoply of commercial and personal lines of insurance. With a premier team of over 100 diversified insurance lawyers—and working with our strategic partner law firm Reynolds Porter Chamberlain LLP (RPC) and our Global Access network firms—the firm offers leading insurers breadth and depth that is second to none.
Consumer Financial Services
Financial services companies face an ever-evolving labyrinth of federal, state, municipal, and investor requirements, as well as frequent challenges from single-plaintiff and class action consumer litigation. The firm's national consumer financial services group offers client-focused solutions in three core areas—mortgage servicing and lender litigation, consumer law and class action defense, and financial services regulatory and compliance counseling. We partner with clients to defend their interests, advance their business goals, and provide timely, practical advice. And for more than two decades, Hinshaw has been one of the most active U.S. law firms in representing the consumer financial services industry.
Litigation
Hinshaw offers one of the premier litigation practices in the United States. With more than 300 litigators coast-to-coast, we provide extraordinary depth and breadth of experience in business matters involving litigation, including commercial, bankruptcy, catastrophic litigation, employment, insurance coverage, intellectual property, professional liability, products liability, toxic tort, and white-collar crime. We have successfully tried hundreds of cases to verdict, efficiently managed class action and multidistrict litigation, and won the day through creative dispositive motions, well-crafted trial strategies, and focused and effective appeals.
Transactional
Hinshaw's corporate transactions team works with clients from a wide range of industries, including construction and real estate, distribution, financial services, food service, health care, insurance, hospitality, long-term care, manufacturing, retail, technology, and transportation. We recognize that every business has a unique DNA, made up of products, services, employees, clients, customers, suppliers, markets, and more. We provide holistic legal solutions that factor in these components.
Professional Liability
The contemporary practice of law often feels like a high-wire act performed without a net. With every step, lawyers—and other professionals—may be subject to claims by clients, potential claims by nonclients, disciplinary proceedings, and even criminal prosecution. Hinshaw's risk management professionals help lawyers, law firms, legal departments, and other professionals minimize and manage these risks. Our job is to help our professional clients avoid pitfalls and get them back on course when discipline, litigation, or other setbacks are threatened or occur.
Offices
United States
Phoenix, Arizona
Los Angeles, California
San Francisco, California
Washington, District of Columbia
Fort Lauderdale, Florida
Miami, Florida
Tampa, Florida
Belleville, Illinois
Chicago, Illinois (U.S. headquarters)
Peoria, Illinois
Rockford, Illinois
Springfield, Illinois
Schererville, Indiana
Baton Rouge, Louisiana
New Orleans, Louisiana
Boston, Massachusetts
Minneapolis, Minnesota
St. Louis, Missouri
Edison, New Jersey
New York, New York
Providence, Rhode Island
Houston, Texas
Milwaukee, Wisconsin
Ranked Offices
Provided by Hinshaw & Culbertson LLP
Hinshaw & Culbertson LLP rankings
USA Guide 2022
Filter by
California
Insurance: Insurer
1 Department
1 Ranked Lawyer
Department
Lawyers
Florida
Insurance
1 Department
3 Ranked Lawyers
Department
Lawyers
Illinois
Insurance: Dispute Resolution
1 Ranked Lawyer
Lawyers
Insurance: Dispute Resolution: Insurer
1 Department
Department
Insurance: Dispute Resolution: Insurer
Louisiana
Banking & Finance
1 Ranked Lawyer
Bankruptcy/Restructuring
1 Ranked Lawyer
Lawyers
USA - Nationwide
Financial Services Regulation: Consumer Finance (Compliance)
1 Ranked Lawyer