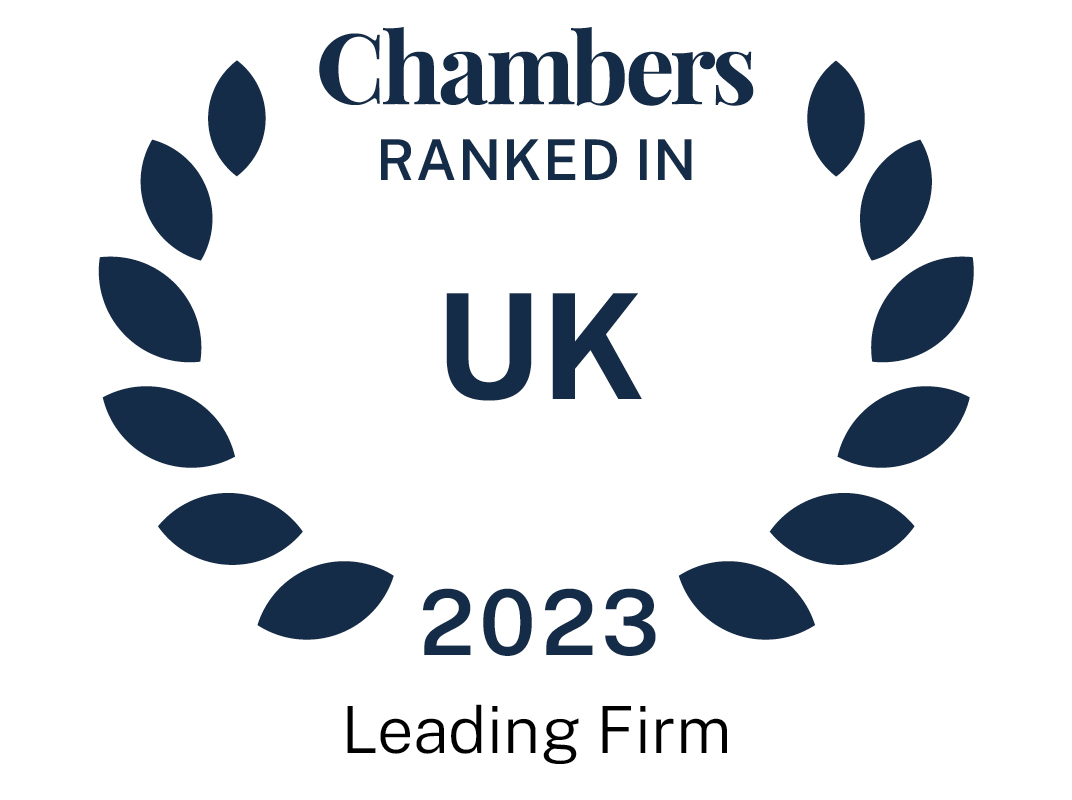 About
Provided by Harrison Clark Rickerbys
UK
Firm Overview:
Harrison Clark Rickerbys is an award-winning, ambitious and entrepreneurial law firm. It provides a complete spectrum of city-quality legal services to businesses and private clients across the South and West Midlands, Thames Valley and Wye Valley corridors, the South West of England and in Wales. It is internationally recognised through its alliance with LawExchange International – an independent association of law firms serving clients doing business in the world's major commercial markets.
Harrison Clark Rickerbys has specialist expertise in health and social care, defence, security and the forces, finance and financial services, construction and engineering, education, technology, and agriculture and rural affairs.
The firm has grown considerably over the last two years through several strategic mergers, all answering client demand. Its merger with Hewitsons in 2021 took its headcount to over 800 people.
In 2022, as a result of growth led by demand, the firm has relocated several of its offices into prime city-centre locations, ensuring the firm is even more accessible to clients.
Client demand also continues to rank the Corporate team as most active dealmaker in the UK according to Experian – it advised on deals worth over £1bn last year.
A Passion for People:
The firm's ethos and culture is 'a passion for people' - it is passionate about nurturing and retaining the talent it recruits across all teams in the business, and actively supports future generations of legal staff by appealing to as wide a recruitment pool as possible that appeal to under-represented groups.
This passion extends beyond recruitment to its private client offering by supporting clients with the moments that matter from protecting their assets to planning for their family's future. Clients value the firm's honesty, commercially focused advice, integrity and expertise.
Ranked Offices
Provided by Harrison Clark Rickerbys
Harrison Clark Rickerbys rankings
UK Guide 2023
Filter by
Birmingham and surrounds
Family/Matrimonial
1 Department
3 Ranked Lawyers
Department
Lawyers
Cambridge and surrounds
Family/Matrimonial
1 Ranked Lawyer
Lawyers
Cheltenham and surrounds
Family/Matrimonial
1 Department
2 Ranked Lawyers
Department
Lawyers
East Anglia
Agriculture & Rural Affairs
1 Department
1 Ranked Lawyer
Department
Agriculture & Rural Affairs
Lawyers
Construction
1 Ranked Lawyer
Corporate/M&A: Mid-Market and Private Equity
1 Department
1 Ranked Lawyer
Department
Corporate/M&A: Mid-Market and Private Equity
Lawyers
Information Technology
1 Ranked Lawyer
Lawyers
Intellectual Property
1 Department
2 Ranked Lawyers
Department
Lawyers
Litigation
1 Department
1 Ranked Lawyer
Department
Lawyers
Real Estate
1 Department
2 Ranked Lawyers
Department