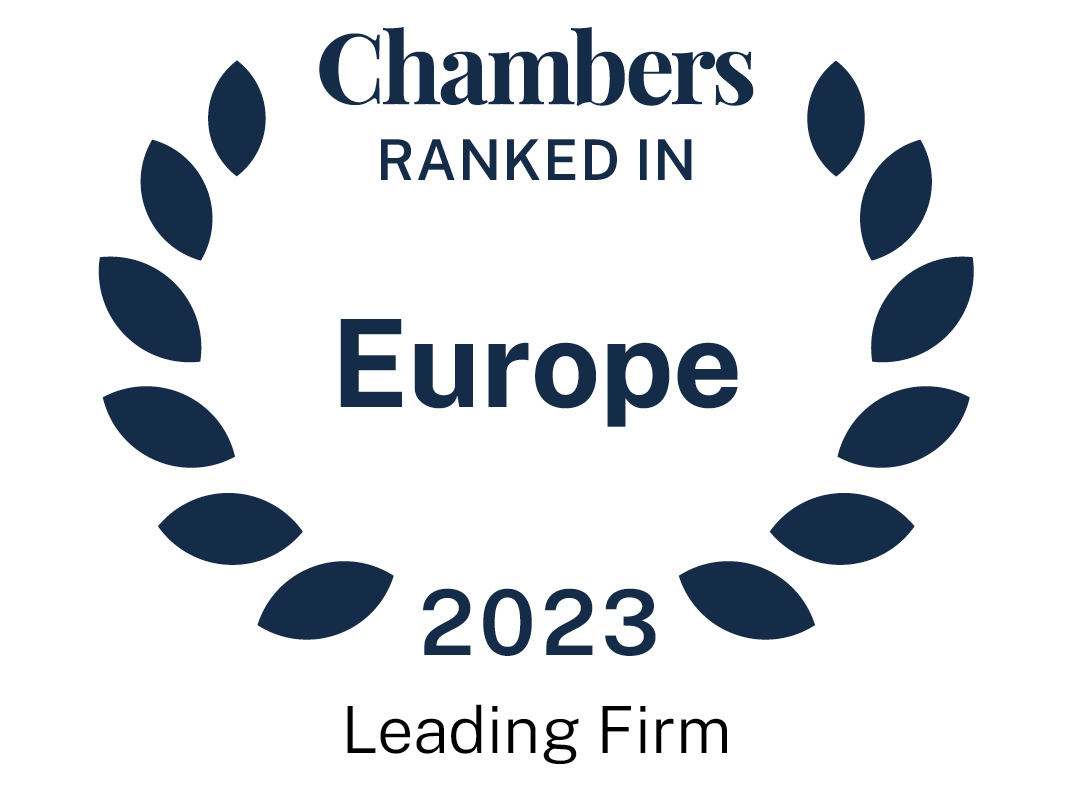 About
Provided by GTG Advocates
Europe
Managing Partner: Dr Ian Gauci
Number of partners: 7
Total number of staff: 20
Languages: English, Maltese, Italian, French, German, Hungarian, Russian
Firm Overview:
GTG Advocates has a history of assisting and providing clients with tailored, efficient and value-added legal solutions. Established in 1997 in Malta's capital city Valletta, its founding partners have 40 years' experience of working in the legal field. The firm combines experience and knowledge to provide its clients with integrated advice and assistance on blockchain and DLTs, cryptocurrencies, FinTech, regtech, citizenship and residence, shipping, corporate law and financial services. A leader in data protection, telecommunications and gaming, GTG serves a diverse client-base which also benefits from an international professional network including international firms and banks.
Main Areas of Practice:
Corporate & M&A:
GTG advises on and assists in the incorporation and organisation of business activities in Malta through its dedicated CSP arm. The firm's practice in this field includes mergers and acquisitions, incorporation of companies and joint ventures, winding up and restructuring, shareholders' agreements and corporate governance. GTG has broad experience in compliance and AML and continues to provide services to participants in high profile acquisitions in Malta.
Electronic Communications, Information Society, Broadcasting & Artificial Intelligence:
The firm is considered to be one of the leading firms in these fields and assists clients on issues relating to licensing, consumer issues, privacy issues, technology, hardware and hosting requirements and regulation. GTG also assists tech companies throughout their business life cycle including domain name registration and disputes, software licensing and negotiation, outsourcing, open source, software patents and SaaS among others.
Data Protection:
The firm is a leader in this field, particularly advising a vast range of businesses and employers in different sectors on their legal obligations under the GDPR.
DLTs, Cryptocurrencies & FinTech:
GTG advises and represents an array of clients in the DLT, cryptocurrencies, ICO and FinTech fields, including some of the world's foremost exchanges and wallet service providers. The firm is very active in advising service providers under Malta's DLT legislation and is considered a thought leader in this sphere, having been a key figure in the drafting of Malta's crypto-legal framework and in representing and advising the relevant crypto regulators.
Shipping & Maritime:
The firm's shipping practice covers all legal activities including registration of shipping companies, ships and yachts, ship-finance and mortgage registration, tax structuring as well as litigation. The firm boasts over 40 years of experience in shipping.
Competition:
The firm advises and represents clients in proceedings before the civil courts. It also provides assistance through its specialised knowledge in electronic communications law in ex-ante related competition issues.
Gaming & Betting:
Having been one of the first law firms actively involved in the provision of legal services to companies involved in the gaming and betting industry, GTG Advocates still boasts one of the most dedicated teams in this area. It has assisted a number of clients in getting remote gaming licenses in Malta and abroad and provides ongoing support on any aspect relating to the operations of the license holder.
Intellectual Property Rights:
GTG works closely with clients on the registration of IPR (such as trade marks, design rights or patents) in order to devise a tailored IP strategy to maximise the commercialisation of the IPR whilst ensuring the maximum protection possible. GTG has also represented various clients in negotiations and disputes relating to IPR as well as in instances of counterfeiting.
Financial Services:
GTG's financial services department provides a full range of services to companies in the financial services industry such as banks, payment institutions, insurance companies and funds. GTG's assistance includes:
■ Licensing – a dedicated team focuses on obtaining any authorisation or license required to be able to operate in or from Malta
■ Legislative – providing advice and monitoring of any proposed changes to the legislative framework which may have an effect on the client's operations
■ Compliance – GTG provides ongoing assistance to clients in order to ensure that they abide by all the applicable rules and regulations applicable to them
Capital Markets:
GTG's Capital Markets department has assisted a number of companies in listing their securities on Malta's stock exchange as well as providing regulatory and ongoing advice on continuing obligations and corporate governance.
General Litigation & Dispute Resolution:
Dispute resolution is one of the firm's oldest departments but is still considered to be one of the firm's key strengths. The team has solid experience and expertise in all aspects of commercial and civil litigation.
Private Client, Citizenship, Residence & Estate Planning:
GTG provides legal services to private clients and their families on all matters relating to estate management and succession planning. The firm has been formally approved to represent clients seeking to apply for Maltese citizenship or for a Maltese residence permit.
Employment:
GTG provides assistance in major cross-border transactions, as well as day-to-day employment issues such as drafting of employment contracts and policies, employment disputes as well as managing incentive plans and pension schemes.
Ranked Offices
Provided by GTG Advocates
Contributions
1 Contribution provided by GTG Advocates
GTG Advocates rankings
Europe Guide 2023
Filter by
Malta
Corporate/Commercial
1 Ranked Lawyer
General Business Law
1 Department
Department
Intellectual Property & TMT
1 Ranked Lawyer
Shipping
1 Department
1 Ranked Lawyer
Department
Lawyers