Goodrich Riquelme y Asociados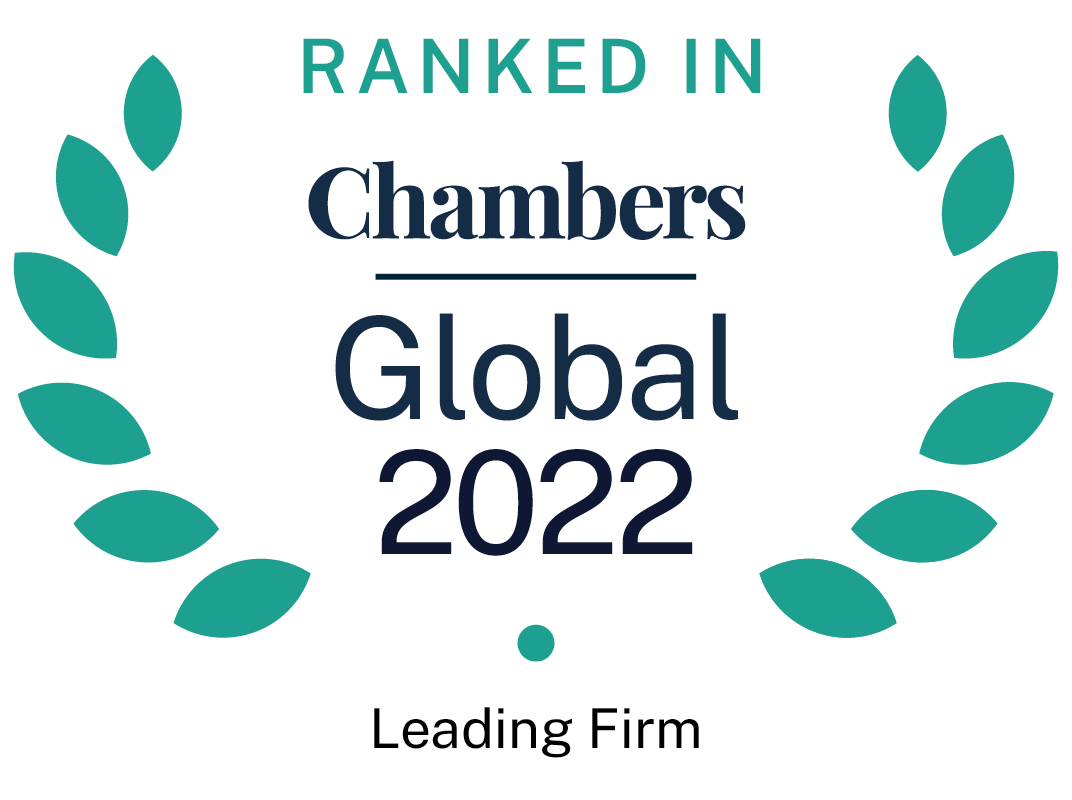 About
Provided by Goodrich Riquelme y Asociados
Global
Board of Directors: Enrique Díaz, David Enríquez, Luis Uriel Pérez Delgado
Senior Partners: Enrique Díaz, David Enriquez, Luis Uriel Pérez Delgado, Guillermo Sosa
Number of lawyers: 58
Total number of staff: 200
Languages: English, French, German, Italian, Spanish
Firm Overview:
With 85+ years of experience, Goodrich has a long tradition of standing alongside its clients when helping them make their business objectives a reality. By means of a cross-practice among service areas and industry teams, our carefully trained lawyers achieve an innovative approach towards the rendering of contemporary legal services tailored to the demanding business community worldwide.
We pride ourselves in knowing what drives key industry sectors and are able to provide on a daily basis the best creative and cost-effective business solutions beforehand. Our clients are medium-size, as well as leading global companies of numerous nationalities and economic sectors.Since 1971, the firm has consolidated its strong presence in the European Union with an office in Paris. Goodrich actively participates as founder firm of the Bomchil Group, an association of Latin American law firms. With more than 85 years of solid experience, the average age of the firm's senior partners is under 50.
Our main Clients:
Alticor, Aker Drilling, Ardent, Ari Fleet, Amway, Becton, Black & Decker, Bank of America Merrill Lynch, Blackstone Fisterra, Bristol-Myers Squibb, BW Offshore, ConocoPhillips, Cotemar, Crowley, Danone, Dolce & Gabbana, ExxonMobil, Fortress, Gates Corp, Georgia Pacific, Google, Gemex, Grupo R, Grupo Dragón, Halliburton, Hearst, Hino Motors,HSBC, Huawei, ING, Interfood, Japan Tobacco, JP Morgan, Linde, Lukoil, Magna, Nomura, Nyrstar, Petrofac, Penspen, Premier Oil, Procter & Gamble, Prosolia, Oxfam, Quaker, Robert Bosch, Roche, Santander, Seadrill, Shell, Stone Energy, SNC Lavalin, Siemens, Solar City Tesla, Statoil, Trafigura, Ultramar, Vitol, Walmart, Weatherford, Whirlpool, World Bank
Main Areas of Practice:
Antitrust:
Piloting competition investigations, merger reviews and litigations through a shifting framework.
Banking & Finance:
Advising on complex projects, asset financing and leasing transactions, public finance, banking regulation, securitisation and worldwide securities offerings.
Bankruptcy:
Conciliation procedures with creditors; insolvency matters, including litigation; and cross-border and domestic restructurings and refinancing.
Corporate & M&A:
Experience in complex, world-class business deals; and building and developing businesses, expanding margins, supporting major transactions, and/or reducing business risk exposure.
Environmental:
Experienced in environmental legal aspects concerning air, water, wastes, environmental liability, green building and litigation.
Immigration:
Experience in legal immigration procedures and rendering comprehensive immigration services for the foreign officers of more than 50 leading multinationals.
Intellectual & Industrial Property:
A leader in Mexico and Latin America, providing general IP assistance; copyright strategies; filing and securing trademark registrations; filing and obtaining patent letters; conducting due diligence involving IP assets; filing and prosecuting cancellations and infringement actions involving patents, trademarks and/or copyrights; IT services; litigation for clients in all areas, and entertainment and sport negotiations. Litigations against the Health Authority due to the unlawful granting of marketing authorisations that invades IP rights.
Labour:
Advice on employment relations, drafting employment contracts, executives appointments and severances, negotiating collective bargaining agreements, litigation with individuals or trade unions, social security and workers' housing fund matters.
Litigation & ADR:
Experience covering commercial, civil, regulatory and corporate proceedings; representation in arbitrations and litigations in several industrial sectors; and appeals and amparo trials.
Mining & Natural Resources:
Advising on a wide range of corporate and financial matters including equity and asset transactions, M&A, shareholder agreements, and the formation of business consortia.
Oil & Gas:
Faced with major recent changes in the oil and gas industry, including its growing liberalisation, the firm's specialists provide legal solutions with regard to public bids, corporate structuring, equipment finance, permits and transnational commercial arrangements, vessels, and oil platforms and rigs used in upstream operations.
Tax & International Trade:
Guidance in business transactions and applications before authorities, and litigation at all judicial and administrative levels.
Power Generation & Clean Energies:
Expertise in offering solutions tailored to the new Mexican power market. Clients include power producers and alternative energy development companies involved in wind, PV, hydro, waste-to-energy and biomass technologies.
Real Estate:
Experience in all aspects related to the acquisition, finance, development, leasing, and sale of real estate.
TMT:
Assisting with obtaining permits and certificates before the TMT authority, drafting telecommunication agreements regarding aggregate services and e-transactions.
Transportation:
Experience in serving private sector clients operating in the many facets of the maritime, aviation and transportation industry, including cross-border transportation, trucking and logistics. The firm also provides services related to competition and regulatory issues.
Goodrich Riquelme y Asociados rankings
Global Guide 2022
Filter by
Mexico
Energy & Natural Resources
1 Department
1 Ranked Lawyer
Department
Energy & Natural Resources
Lawyers
Intellectual Property
1 Department
1 Ranked Lawyer
Department
Lawyers