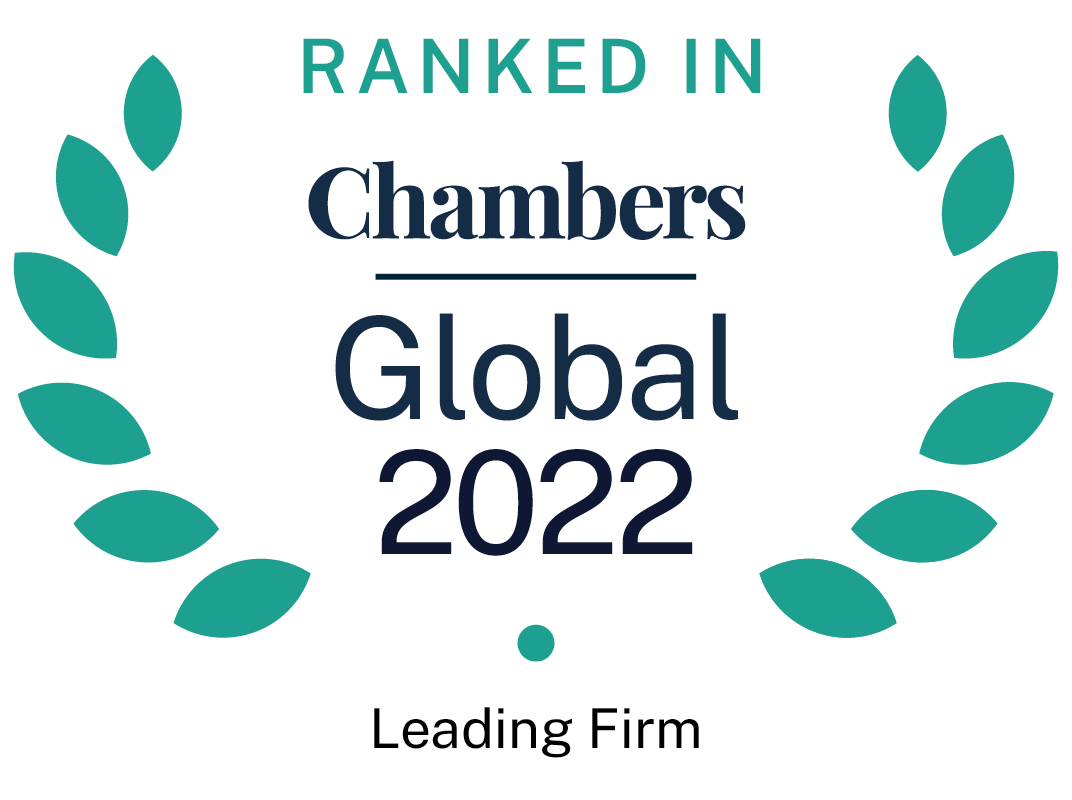 About
Provided by Garrigues
Global
Executive Chairman - Managing Partner: Fernando Vives
Senior Partner: Javier Ybáñez
Number of partners: 331
Number of lawyers: 1,380
Spanish Offices: A Coruña, Alicante, Barcelona, Bilbao, Las Palmas de Gran Canaria, Málaga, Murcia, Oviedo, Palma de Mallorca, Pamplona, San Sebastián, Santa Cruz de Tenerife, Sevilla, Valencia, Valladolid, Vigo, Zaragoza.
International Offices: Brussels, Bogota, Santiago de Chile, Beijing, Shanghai, Mexico City, Casablanca, Lima, Warsaw, Lisbon, London, New York
Languages: Arabic, Chinese, English, French, German, Italian, Portuguese, Spanish
Firm Overview:
Garrigues is a full-service, independent law firm. Based in Spain, with offices in 18 cities, it excels in virtually every area of practice. Its integrated approach allows the firm to provide clients with a full perspective combining transactional, regulatory and tax implications in every assignment.
Main Areas of Practice:  
Corporate & M&A:
■ The corporate and M&A department comprises a group of professionals who provide specialised and comprehensive advice on all of the corporate and M&A practice areas. The firm has played a leading role in the evolution of Spanish corporate and commercial law over recent decades and has been involved in the most important, most complex and largest transactions in the Iberian market
■ Multidisciplinary focus and advice on M&A deals, bringing added value to its clients
■ Advises on acquisition processes of all types of companies, planning and implementation of mergers and spin-offs, private equity, joint venture agreements and strategic alliances, tender offers or public to private processes
Contact: Fernando Vives
Email: [email protected]
Contact: Mónica Martín de Vidales
Email: [email protected]
Contact: Álvaro López-Jorrín
Email: [email protected]
Capital Markets, Banking & Finance:
■ In banking and finance, Garrigues advises on capital markets, project finance, acquisition finance processes, asset finance and distressed debt trading
■ Garrigues has been involved in many of the most relevant capital market transactions (IPOs, flotations, debt issues, hybrid securities, securitisations)
■ On the regulatory side, the firm has a strong expertise in the design of banking products and on the regulation of financial institutions (banks and investment services companies) and has been very much involved in the recent restructurisation of the Spanish financial sector
Contact: Rafael González-Gallarza
Email: [email protected]
Regulated Sectors:
■ Garrigues has a strong expertise on regulated sectors and has participated in many deals on the energy, IT and telecommunication and media sectors
Contact: Mónica Martín de Vidales
Email: [email protected]
Contact: Álvaro López-Jorrín
Email: [email protected]
EU & Antitrust:
■ The Garrigues EU and antitrust department is one of the most prestigious not only in Spain but also at European level, with a strong team in Brussels which allows the firm to advise on enforcement proceedings started by the antitrust authorities (cartel agreements, practices that restrict competition), merger control proceedings, state aid procedures, antitrust law compliance programs. In addition the firm advises and represents clients at domestic courts and at the EU General Court and Court of Justice
Contact: Susana Cabrera
Email: [email protected]
Tax:
■ Garrigues is the reference firm for all tax matters, both on-going and transactional, to Ibex35 index companies, comprised of the largest quoted companies in Spain. The firm is particularly active in LatAm investments of different multinationals, especially within recent years as a response of the current economic development of this area. The size of its department allows the firm's professionals to be truly specialised in practice areas (tax litigation, transfer pricing, M&A transactions, international taxation, indirect taxes, corporate income taxes, etc.) and industries with a client-oriented focus, taking an independent approach rather than offering supplementary support service. This independence is important because it enables the firm to offer an unparalleled level of expertise and understanding of clients' tax problems as opposed to firms that perform a supporting role to other departments
Contact: Eduardo Abad
Email: [email protected]
Litigation & Arbitration:
■ Garrigues has Spain's oldest and largest litigation and arbitration department and is highly regarded on the Spanish legal market for its in-depth industry knowledge, the quality and efficiency of its services and for its ethical commitment, but what it is important to underline is that the firm seeks pragmatic solutions to disputes based on the knowledge of its clients' business. The firm tries to prevent disputes and, if they are inevitable, it seeks to ensure that its clients face them in the best possible conditions
■ The litigation and arbitration covers three areas of practice: civil and commercial litigation and domestic arbitration (institutional and ad hoc); international arbitration (institutional and ad hoc) and white collar crime
Contact: Carlos de los Santos
Email: [email protected]
Restructuring & Insolvency:
■ Garrigues is highly skilled and has a long-standing tradition in designing and implementing optimal strategies to ensure that business restructuring processes, either operational or financial or a combination of both, achieve their goals; the practice ranges from out of Court refinancing agreements to the most complex in Court insolvency proceedings with employment and labour law measures. Garrigues also delivers comprehensive advice to lenders and other stakeholders
Contact: Borja García-Alamán
Email: [email protected]
Contact: Adrian Thery
Email: [email protected]
Contact: Juan Verdugo
Email: [email protected]
Employment:
■ Advice on the full spectrum of companies' employment issues, such as collective negotiations, restructurings arising from financial entities in distress, reduction of work force and cease of activities due to poor economic and market conditions, advising in the introduction of new businesses including the transfer of employees and major litigations in extremely complex environments with a huge economic impact
Contact: Rosa Zarza
Email: [email protected]
IP:
■ Covers the full spectrum of services (advice, prosecution and litigation) related to all sectors of intellectual property law, from trademark and copyright law, to patent law
Contact: Joao Miranda de Sousa
Email: [email protected]
Contact: Carolina Pina
Email: [email protected]
Garrigues rankings
Global Guide 2022
Filter by
Belgium
Competition: EU
1 Department
1 Ranked Lawyer
Department
Lawyers
Chile
Banking & Finance
1 Department
2 Ranked Lawyers
Capital Markets
1 Department
1 Ranked Lawyer
Department
Lawyers
Corporate/M&A
1 Department
1 Ranked Lawyer
Department
Lawyers
Dispute Resolution: Litigation
1 Department
2 Ranked Lawyers
Department
Dispute Resolution: Litigation
Lawyers
Dispute Resolution: Most in Demand Arbitrators
1 Ranked Lawyer
Energy & Natural Resources
1 Department
1 Ranked Lawyer
Department
Energy & Natural Resources
Lawyers
International & Cross-Border Capabilities
1 Department
China
Corporate/M&A (International Firms)
1 Department
1 Ranked Lawyer
Colombia
Banking & Finance
1 Department
2 Ranked Lawyers