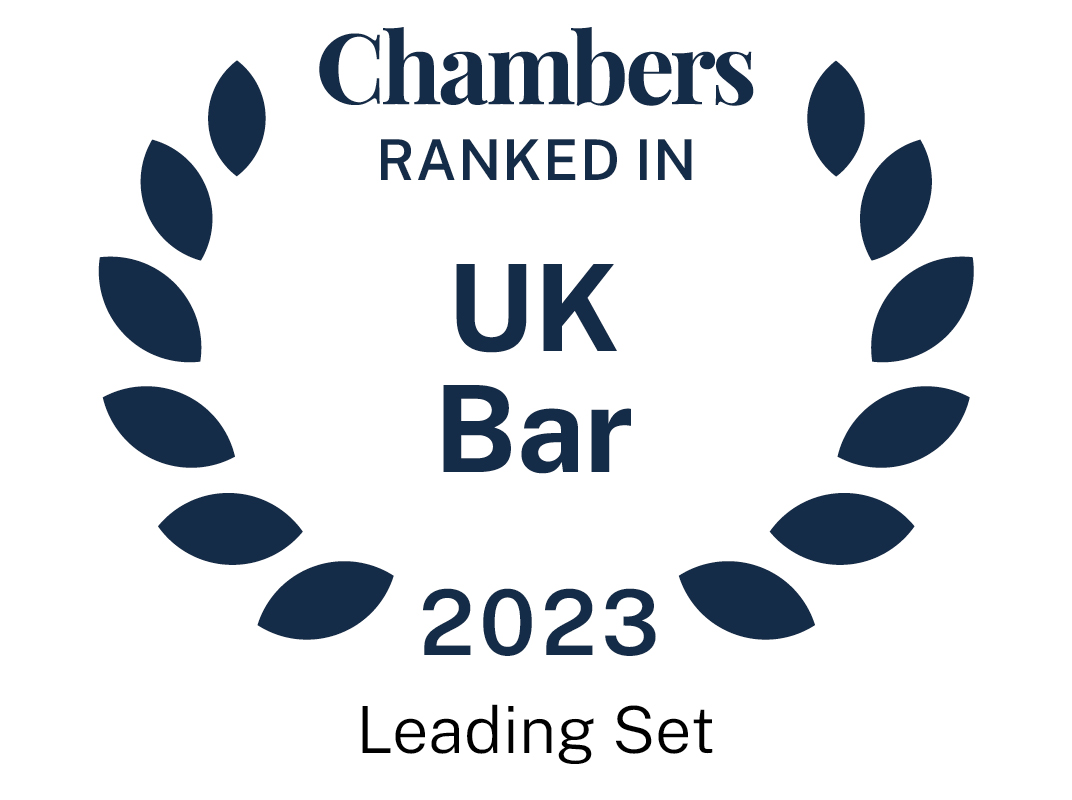 Also ranked in the following guides
About
Provided by Fountain Court Chambers
UK Bar
Firm Details
Head of Chambers:Bankim Thanki QC
Deputy Head of Chambers: Patrick Goodall QC
Senior Clerk:Alex Taylor
Head of Administration:Julie Parker
Tenants:98
Firm Overview
Fountain Court is a long-established and leading set of commercial barristers' chambers. Based in London and Singapore, Fountain Court is at the forefront of financial and commercial dispute resolution. Commonly described as a 'magic circle' set, chambers comprises 98 barristers, 42 of whom are silks. Members' knowledge ranges in relation to practice areas, experience and spoken languages, enabling clerks to put forward experienced barristers for a large range of enquiries and disputes. Much of the work undertaken by Fountain Court Chambers is international in nature.
Main Areas of Practice
Members are recognised leaders in the fields of Administrative & Public Law, Aviation & Travel; Banking & Finance; Civil Fraud; Commercial Crime; Commercial Dispute Resolution; Company Law; Competition; Construction; Employment; Energy; Financial Services; Insolvency & Restructuring; Insurance; International Arbitration; Offshore; Product Liability; Professional Discipline; Professional Negligence; and Technology. They are also notable for their expertise in niche areas such as Art & Valuable Items; Media, Entertainment & Sports; Privilege, Confidentiality & Conflicts of Interest; Procurement; and Tax. Many Fountain Court members are regularly appointed as arbitrators in complex, high-value, international arbitrations, or to sit as mediators.
International Work
Members have been admitted to the Bar, and have experience of law, in a wide variety of jurisdictions spanning Asia, Africa, the Caribbean, Europe and CIS, Latin America and the Middle East.
Offices
Fountain Court Chambers
Fountain Court, Temple
London EC4Y 9DH
Telephone:+44 (0)20 7583 3335
DX:5LDE
Email:[email protected]
Fountain Court Chambers
10 Collyer Quay
Ocean Financial Centre #40-38
Singapore 049315
Telephone: +65 6808 6611
Members
Richard Lissack QC (1978) (QC-1994)
David Railton QC (1979) (QC-1996)
Timothy Dutton CBE QC (1979) (QC-1998)
Stephen Moriarty QC (1986) (QC-1999)
Stephen Rubin QC (1977) (QC-2000)
Michael McLaren QC (1981) (QC-2002)
Raymond Cox QC (1982) (QC-2002)
Bankim Thanki QC (1988) (QC-2003)
Charles Béar QC (1986) (QC-2003)
Patricia Robertson QC (1988) (QC-2006)
Timothy Howe QC (1987) (QC-2008)
Mark Simpson QC (1992) (QC-2008)
Richard Handyside QC (1993) (QC-2009)
Leigh-Ann Mulcahy QC (1993) (QC-2009)
Jeffrey Chapman QC (1989) (QC-2010)
Derrick Dale QC (1990) (QC-2010)
Akhil Shah QC (1990) (QC-2010)
Andrew Mitchell QC (1992) (QC-2011)
Paul Gott QC (1991) (QC-2012)
Richard Coleman QC (1994) (QC-2012)
Stuart Ritchie QC (1995) (QC-2012)
Anneliese Day QC (1996) (QC-2012)
John Taylor QC (1993) (QC-2013)
Adam Tolley QC (1994) (QC-2014)
Patrick Goodall QC (1998) (QC-2014)
Matthew Gearing QC (QC-2014)
Ben Valentin QC (1995) (QC-2016)
Rosalind Phelps QC (1998) (QC-2016)
Henry King QC (1998) (QC-2017)
Adam Zellick QC (2000) (QC- 2017)
Bridget Lucas QC (1989) (QC- 2018)
Paul Sinclair QC (1997) (QC-2018)
James Cutress QC (2000) (QC- 2018)
Nicholas Medcroft QC (1998) (QC-2019)
Giles Wheeler QC (1998) (QC- 2020)
Edward Levey QC (1999) (QC- 2020)
Robin Barclay QC (1999) (QC- 2020)
Ben Lynch QC (2001) (QC-2020)
Chloe Carpenter QC (2001) (QC- 2020)
Tamara Oppenheimer QC (2002) (QC-2020)
Laura John QC (2001) (QC-2021)
Alexander Milner QC (2006) (QC – 2022)
Louise Merrett (1995)
Deepak Nambisan (1998)
Nik Yeo (2000)
Paul Casey (2002)
Andrew Pullen (2016)
Eleanor Davison (2003)
Marianne Butler (2003)
David Murray (2004)
Simon Atrill (2005)
James Duffy (2005)
Rupert Allen (2005)
Alex Barden (2005)
Adam Sher (2007)
Richard Power (2007)
Craig Ulyatt (2008)
Robin Lööf (2009)
Natasha Bennett (2009)
Nico Leslie (2010)
Daniel Edmonds (2010)
Deborah Horowitz (2010)
Tetyana Nesterchuk (2011)
Rebecca Loveridge (2011)
Christopher Langley (2011)
Christopher Knowles (2011)
Philip Ahlquist (2012)
Niamh Cleary (2012)
Giles Robertson (2012)
Samuel Ritchie (2012)
Leonora Sagan (2012)
James Hart (2012)
Joseph Farmer (2013)
Simon Paul (2013)
Laurie Brock (2013)
Nick Daly (2014)
Max Evans (2015)
Max Kasriel (2015)
Ian Bergson (2015)
Daniel Carall-Green (2015)
Samuel Rabinowitz (2016)
Alexandra Whelan (2016)
Nicolas Damnjanovic (2016)
Jacob Turner (2016)
Aaron Taylor (2017)
Damien Bruneau (2016)
Laurentia de Bruyn (2018)
Gillian Hughes (2018)
Nathalie Koh (2019)
Marcus Field (2019)
Orestis Sherman (2019)
Joseph Leech (2020)
Francesca Ruddy (2020)
Daniel Schwennicke (2020)
Hannah Bernstein (2020)
Kit Holliday (2021)
Christopher Monaghan (2021)
Ian Simester (2022)
Lord Nicholas Wilson *
Sir Gordon Langley *
Sir Andrew Smith *
Michael Brindle QC *
Michael Crane QC *
Brian Doctor QC *
Philip Brook Smith QC *
Philippa Hamilton *
Sebastian Said *
Peter Watts QC *
Professor Lawrence Boo *
Eric A. Schwartz *
David R Wingfield *
Professor Luca G. Radicati di Brozolo *
Professor Benjamin Hughes *
Kanaga Dharmananda SC *
Gaurav Pachnanda SA *
Christine Artero *
Ian Benjamin SC *
Professor Darius Chan *
Zal Andhyarujina SA *
Arvind Datar SA *
* Door Tenant
Ranked Offices
Provided by Fountain Court Chambers
Fountain Court Chambers rankings
UK Bar Guide 2023
Filter by
All Circuits
Cryptoassets
1 Ranked Barrister
Juniors
Group Litigation
2 Ranked Barristers
Silks (KC)
London (Bar)
Administrative & Public Law
2 Ranked Barristers
Silks (KC)
Aviation
1 Set
12 Ranked Barristers
Set
Silks (KC)
Juniors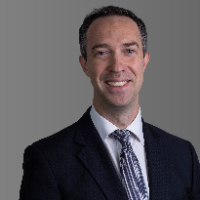 Banking & Finance
1 Set
35 Ranked Barristers
Set
Silks (KC)
Articles, highlights and press releases
1 item provided by Fountain Court Chambers