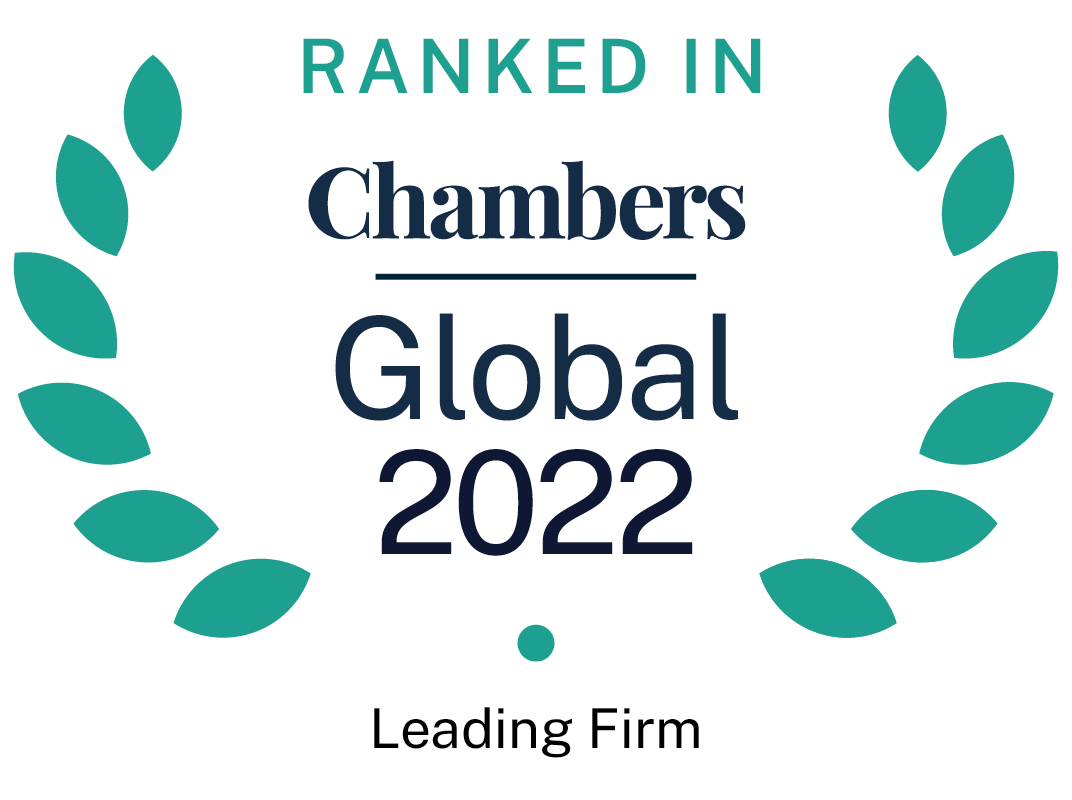 About
Provided by finReg360
Global
Number of partners: 5
Number of lawyers: 32
Languages: English, French, Spanish
Firm Overview:
Incorporated in 2016, finReg is a law firm devoted to advising financial entities. It is also a law firm for clients looking for a different approach to legal services, combining their high degree of specialisation with a holistic view of the regulatory issues to provide compliant services by business-driven advice.

finReg is the only Spanish law firm focused on the financial sector, with talented oriented professionals that sum nearly 400 years of cumulative experience (an average of 10 + years per person). The firm advises all types of financial players, both foreign and Spanish, in the fields of securities markets, banking and finance, payment services, insurance, collective investments, private equity, ESG, anti-money laundering, corporate governance and tax issues. Given the importance of data management and disruptive technologies like blockchain, the data privacy practice is a key part of the services the firm provides.

In almost five years of operation, finReg has assembled Spain's largest and most experienced team devoted to providing regulatory advice in the financial sector

finReg practises an approach different than the one followed by other law firms and consultancy companies:
■ finReg team is exclusively devoted to financial regulation.
■ finReg approach escapes the burden of the billable hours and the partnership pyramid. finReg is solution driven.
■ finReg's 40+ lawyers (partners included) –approximately 70% of whom are women– work with a new approach to client service: to provide strategic legal advice and drive business forward.

The firm´s assessment is based on a deep knowledge of the financial regulation combined with an extensive experience and great understanding of the business models. This determines that finReg´s advice is 360, considering not only tax or data protection implications but also strategical implications to ensure that clients implement compliant and viable financial services. For these reasons, finReg accompanies clients in the full implementation of their business, systems, contracts, and procedures while providing ongoing advice.

In 2018, finReg was granted with the Best Legal Start up 2018 in the Third Edition of the Expansión Legal Awards; in 2019 with the Chambers Awards Spain – Boutique of the Year; and in 2021 was also top ranked in FinTech chapter. finReg is also the firm with the most professionals ranked in Chambers in their practice in Spain.
Main Areas of Practice:
Banking & Finance
Payment Services
Investment Funds
Securities Insurance
Private Equity
ESG
FinTech
Anti-Money Laundering
Corporate Governance
Information Technology & Data Protection
Intellectual Property
finReg combines high technical expertise in financial regulation with a business vision to provide innovative legal advice for business-driven solutions.

The firm assists leading financial entities in adapting to regulations like MiFID II, IDD, PSD2, MCD, ESG, GDPR, MAR, SFTR, MICA, DAC-6, among others. Likewise, many clients rely on finReg to advise them on an ongoing basis in their day-to- day efforts and/or on specific projects (e.g., assistance in the design of business models and internal processes, launching of new products, mystery shopping, definition of onboarding processes, etc.). Another of finReg´s major business line is the incorporation of regulated investment service companies, collective investment schemes and institutions, payment institutions, investment platforms, crowdfunding and venture capital entities.

The firm also provides tax advice to ensure that the regulatory advice and new business models do foresee the impact of taxation.

finReg is also specialised in all matters concerning legal issues relating to information technology and data protection. finReg provides legal advice and consultancy services of duties and obligations on GDPR and Spanish local law, conducts audits on data protection policies, advises on data protection inspections and international data transfers and receives the outsourcing of the data protection officer's functions.

finReg provides business and regulatory operational consulting -with a dedicated and experienced consultancy team- combined with a holistic regulatory assessment, which results in a 360 service.

finReg service scope also includes an online training service via finReg Campus. The service is addressed to employees and investment firms enabling compliance with periodic training requirements under the applicable regulations (e.g., MAR, AML, Corporate Defense, etc.). Additionally, the firm offers regulatory radar services to ensure that clients are updated and are aware of upcoming regulations, by closely monitoring and analysing the financial regulatory landscape. This service is provided as a "software as a service" through an internally own designed tool.

Finally, the firm also provides regulatory services to some of the most representative FinTech companies in Spain where the firm leverages from its outstanding experience in standard authorisation processes before the Bank of Spain or the Spanish Securities and Markets Authority applying its 360 approach which is one of the key principles of the firm.
Ranked Offices
Provided by finReg360
Contributions
1 Contribution provided by finReg360
Slide 1 of 1
Trends and Developments | Spain
During the last few months, reform of MiFID II, which includes, among other very relevant issues, a...
Trends and Developments | Spain
During the last few months, reform of MiFID II, which includes, among other very relevant issues, a...
finReg360 rankings
Global Guide 2022
Filter by
Spain
Banking & Finance: Financial Services Regulation
1 Department
5 Ranked Lawyers
Department
Banking & Finance: Financial Services Regulation
Lawyers