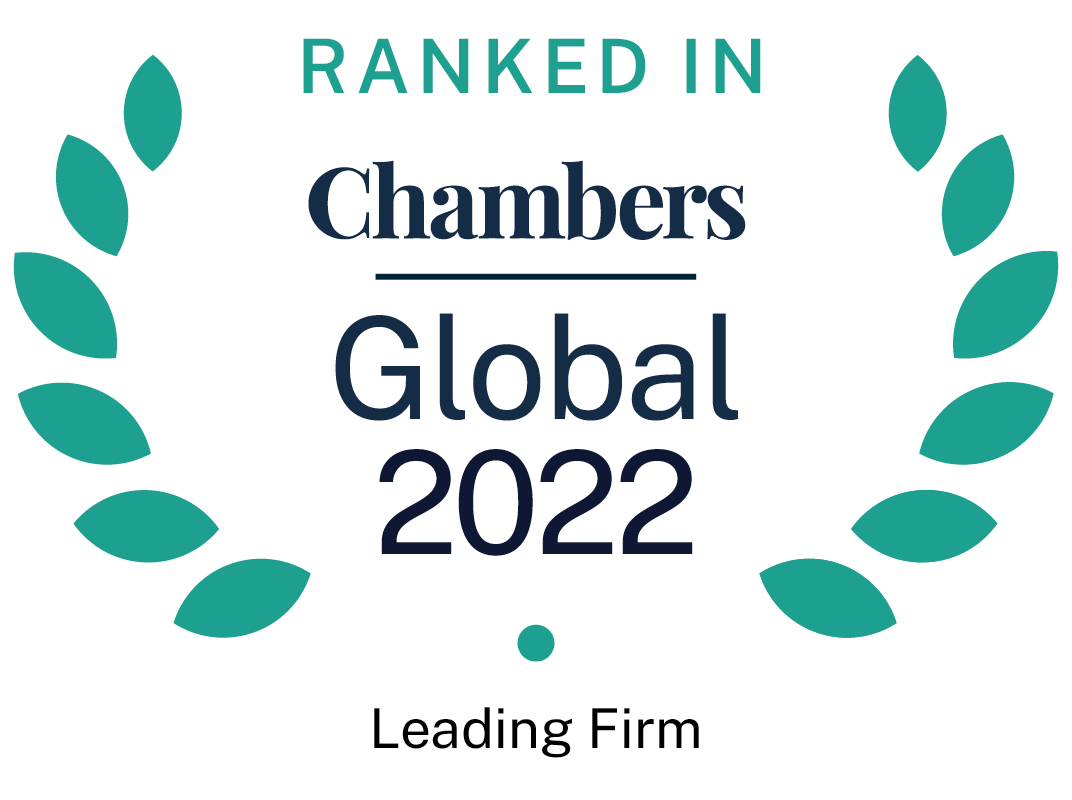 About
Provided by Fichte & Co
Global
Managing Partner: Jasamin Fichte
Number of partners: 3
Number of lawyers: 25
Languages: Arabic, English, French, German, Romanian, Gujrati, Hindi, Italian, Japanese, Malayalam, Mandarin, Russian, Spanish, Tagalog, Armenian.
Firm Overview:
Established by Jasmin Fichte in 2005, Fichte & Co is a full-service law firm comprised of an experienced international team of experts.
The staff includes over 25 local and international lawyers dual-qualified and multilingual with experience from practising in a wide variety of countries, including the UK, Germany, India, Italy, Greece, Saudi Arabia, Egypt, Sudan, Bahrain, Lebanon, Canada and Russia. The firm has also built a strong network in other jurisdictions, working closely with firms in the UK, Singapore, Europe, the GCC and offshore locations such as the Cayman Islands, BVI and Jersey. The team regularly advise international corporations on commercial law issues and risk advisory matters, including strategic advice on business risks. The firm's clients have included governmental and quasi-governmental entities such as ADNOC, Oman and Dubai Drydocks, UAE Classification (Tasneef) and the Port of Fujairah. As a pioneering law firm, Fichte aims to shape the region's legal landscape and regulation — the firm is a founding member of the UAE Maritime Law Committee (which is set to become a member of the Comité Maritime International) and a have a seat on the DIFC Rules Subcommittee.
Main Areas of Practice:
CORPORATE & COMMERCIAL
Corporate restructuring
International Trade & Commodity Finance
Banking and finance
Corporate governance and compliance
General corporate and commercial advisory
Mergers and acquisitions and joint ventures
Company Set Up
Fintech
Cryptocurrencies
Space Law
Contact: Laura Voda
Phone: +971 50 5827667
MARINE INSURANCE & MARITIME CLAIMS
Government Relations
Litigation & Arbitration
Marine insurance
Cargo Claims
Wet shipping
Charterparties Disputes
Contact: Jasmin Fichte
Phone: +971 50 210 1003
INSURANCE & SHIPPING CONTENTIOUS
Litigation & Arbitration
Insurance & Marine Insurance
Wet Shipping
Dry Shipping
International Enforcements
International Shipping Disputes
International Transport Disputes
International Insurance Disputes
Contact: Ravi Jawani
Phone: +971 50 4550922
FINANCE, ENERGY & INFRASTRUCTURE
Yachts & Superyachts
Energy & infrastructure disputes
International Trade & Commodity Finance
Ship Sale & Purchase
Ports & Terminals
Ship Building & Ship Repair
Ship Finance
Contact: Alessandro Tricoli
Phone: +971 50 210 1005
UAE LITIGATION
Criminal Matters
UAE Court Litigation
Arbitration & Mediation
Commercial Litigation
White-Collar Crimes
Real Estate & Construction
Intellectual Property
Contact: Moaz Forawi
Phone: +971 50 552 4148
Ranked Offices
Provided by Fichte & Co
United Arab Emirates - Head office
Fichte & Co rankings
Global Guide 2022
Filter by
United Arab Emirates
Shipping: Dispute Resolution
1 Department
1 Ranked Lawyer
Department
Shipping: Dispute Resolution
Lawyers
Shipping: Finance & Non-Contentious
1 Ranked Lawyer
Lawyers
Articles, highlights and press releases
36 items provided by Fichte & Co