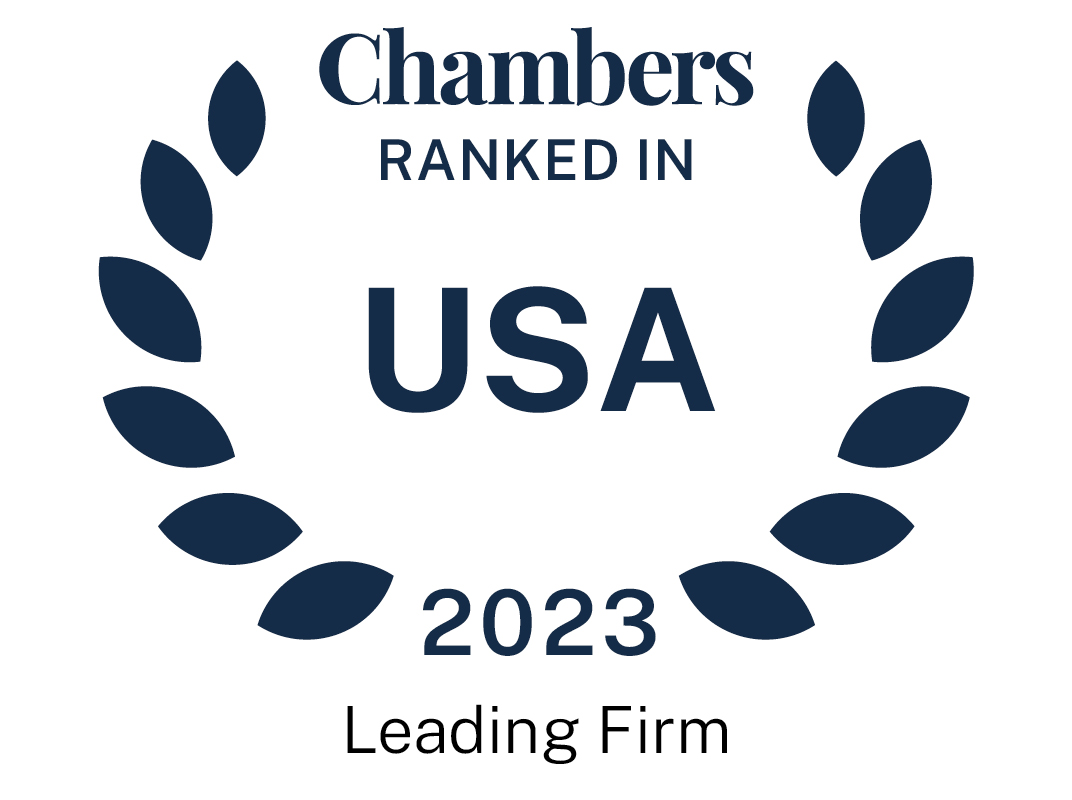 About
Provided by Duane Morris LLP
USA
Chairman: Matthew A Taylor
Tel: 215 979 1140
Email: [email protected]
Vice Chairman: Thomas G Servodidio
Tel: 215 979 1844
Email: [email protected]
Firm Overview:
Duane Morris LLP, a law firm with more than 900 attorneys in offices across the United States and internationally, is asked by a broad array of clients to provide innovative solutions to today's legal and business challenges. The firm possesses deep industry knowledge and focus in financial services, technology, health/life sciences, infrastructure, and consumer products and is considered one of the top law firms for exceptional client service.
Main Areas of Practice:
Business Reorganization & Financial Restructuring:
Attorneys in Duane Morris' business reorganization and financial restructuring group represent clients in all aspects of financial reorganization and bankruptcy. They work closely with clients to develop and implement the most effective plan of action for achieving the client's goals, even under difficult and changing circumstances. Business publication The Deal regularly ranks the bankruptcy practice, which focuses primarily on complex commercial chapter 11 cases, as among the most active in the United States. Duane Morris frequently serves as counsel to debtors, trustees, creditors and equity holders during the bankruptcy and reorganization processes and in cases of litigation, provides legal counsel throughout.
Contact: Meagen E Leary, Practice Group Co-Chair
Tel: 415 957 3230
Email: [email protected]
Contact: Wendy M. Simkulak, Practice Group Co-Chair
Tel: 215 979 1547
Email: [email protected]
Cannabis:
Nationally recognized by Chambers, Duane Morris helps clients across all sectors of the multi-faceted legal cannabis industry. The group has extensive experience with the wide array of issues attendant to legal cannabis business activities, including licensing for cultivation, processing and dispensing; litigation; banking and finance; raising and deploying capital; protecting intellectual property; real estate development and leasing; public company representation and SEC filings; land use and zoning; healthcare and research; taxation; and cross-border transactions.
Contact: Tracy A Gallegos, Team Lead
Tel: 702 868 2622
Email: [email protected]
Contact: Seth A Goldberg, Team Lead
Tel: 215 979 1175
Email: [email protected]
Contact: Paul P Josephson, Team Lead
Tel: 856 874 4235
Email: [email protected]
Construction:
Duane Morris' construction group is nationally ranked by Chambers USA and numerous other rankings/publications. The group's lawyers across the nation provide a full range of legal services to clients in all aspects of construction and government contracting. Attorneys assist clients in addressing the legal challenges of engaging in the design, development, financing, performance and management of major construction and government procurement contracts and have special experience working on complex, high-visibility projects across the United States, the UK, Europe and Asia.
Contact: Mark A Canizio, Practice Group Chair
Tel: 212 692 1083
Email: [email protected]
Contact: Jeffrey L Hamera, Practice Group Vice Chair
Tel: 312 499 6782
Email: [email protected]
Corporate:
The group counsels clients in every step of the business cycle, from company start-up to establishing long-term growth strategies, including navigating the complex venture capital and private equity markets. Attorneys around the globe provide guidance on agreements of all kinds, licensing, compliance and regulatory requirements, and have experience assisting clients in a wide range of industries, such as life sciences, fashion, manufacturing, biotechnology, renewable/alternative energy, healthcare and financial services. Members of the corporate team bring a wealth of experience in managing joint ventures and alliances; corporate governance; mergers and acquisitions; private equity and venture capital; and securities law and litigation.
Contact: Brian P Kerwin, Practice Group Chair
Tel: 312 499 6737
Email: [email protected]
Employment, Labor, Benefits & Immigration:
Duane Morris' employment lawyers offer practical counseling designed to help clients achieve their business objectives and resolve potentially disruptive labor and employment disputes. Lawyers aggressively promote client interests before state and federal courts and in mediation and arbitration proceedings, as well as before the Equal Employment Opportunity Commission, the Department of Labor, the federal Wage and Hour Division, and all other state and federal agencies. Duane Morris attorneys have experience assisting employers in responding to union organizing efforts and regularly defend employers against unfair labor practice charges filed with the National Labor Relations Board. Duane Morris' employee benefits attorneys provide clients with the full range of benefits-related legal services. Our immigration attorneys have a comprehensive knowledge of the legal, political and business context in which immigration and naturalization concerns arise and have a reputation for responsiveness and efficiency.
Contact: Eve I Klein, Practice Group Chair
Tel: 212 692 1065
Email: [email protected]
Energy:
Duane Morris, as both advisor and advocate, guides clients through complex legal, financial, practical and political issues. Attorneys help clients navigate complicated rules and regulations, fluctuating market conditions, and surging demand for various energy sources. With the capabilities of a full-service firm, attorneys are able to manage environmental issues at the local, national and international levels. The group has been involved in multibillion-dollar transactions and litigated significant cases on complex regulatory issues before various government agencies and state and federal courts, and regularly interacts with agencies, committees, commissions and associations whose regulations and decisions affect clients.
Contact: Phil Cha, Team Lead
Tel: 856 874 4253
Email: [email protected]
Contact: Brad Thompson, Team Lead
Tel: 512 277 2247
Email: [email protected]
Contact: Shelton M Vaughan, Team Lead
Tel: 713 402 3906
Email: [email protected]
Health Law:
Duane Morris attorneys understand the demands of the market and create business and legal value in all situations — transactional, regulatory and litigation. Services are tailored in order to better meet the multifaceted needs of sectors such as the evolving information technology and mHealth and telemedicine industries. The healthcare practice focuses on developing innovative and creative ways to help clients increase profitability and protect their assets. A diverse concentration of healthcare specialties includes: insurance reimbursement; physician-hospital transactions; sale/acquisition of facility assets; long-term care; governance issues; healthcare fraud and abuse; and licensure and credentialing, among others.
Contact: Gregory A Brodek, Practice Group Chair
Tel: 207 262 5440
Email: [email protected]
Contact: Erin M Duffy, Practice Group Vice Chair
Tel: 215 979 1946
Email: [email protected]
Insurance:
Repeatedly recognized as having one of the preeminent insurance practices in the United States, Duane Morris attorneys have been engaged in representation of insurance industry interests for years, having served as counsel to numerous property/casualty insurance companies, life insurance companies, reinsurance companies, HMOs and PPOs, rating bureaus, captive insurers offshore, and alternative market entities and guaranty associations. The firm has also represented underwriters of public offerings of insurance securities. Duane Morris' deep background and history in the industry contributes to the firm's ability to address client concerns effectively. Attorneys have an in-depth understanding of actuarial, underwriting and policy coverage matters affecting the business and legal issues of insurance industry clients. The firm has handled matters affecting financial examinations, market conduct examinations and other regulatory issues, as well as general corporate matters.
Contact: Max H Stern, Practice Group Chair
Tel: 415 957 3129
Email: [email protected]
Contact: Brian A Kelly, Practice Group Vice Chair
Tel: 415 957 3213
Email: [email protected]
Intellectual Property:
The intellectual property practice is recognized as one of the leading IP groups in the United States by national publications such as US News and World Report, Intellectual Property Today and IP Law360. Duane Morris' IP attorneys focus on leveraging their clients' intellectual property to help achieve success in the marketplace, and provide counsel on the most effective methods of establishing and developing IP holdings and protecting IP rights. Highly-trained attorneys, many of whom hold advanced degrees in technical areas, utilize cutting-edge technology to better serve clients, who range from large multinational corporations to individual inventors, authors and owners of creative works. Duane Morris offers counsel on all aspects of patents, trademarks, copyrights, trade secrets, unfair competition and intellectual property litigation, with strong capabilities in matters related to generic pharmaceuticals, IPR's, ITC Section 337 litigation, technology transactions and life sciences.
Contact: L Norwood 'Woody' Jameson, Practice Group Chair
Tel: 404 253 6915
Email: [email protected]
International Work:
Duane Morris represents clients across the United States and around the world. The expansive geographic footprint created by its offices in major markets is further enhanced by its many attorneys who are qualified to practice in jurisdictions throughout Europe, Asia and Latin America, as well as an international practice with global reach. Duane Morris maintains alliances in Mexico and Sri Lanka to facilitate client business in these countries, both inbound and outbound. These alliances were entered into to strengthen networking relationships between these firms and Duane Morris. Duane Morris also leverages leadership positions with international networks of independent law firms to address its clients' legal needs in virtually every jurisdiction worldwide.
Contact: Hope P. Krebs, Practice Group Co-Chair
Tel: 215 979 1964
Email: [email protected]
Contact: Thomas R. Schmuhl, Practice Group Co-Chair
Tel: 215 979 1272
Email: [email protected]
Litigation & Alternative Dispute Resolution:
Duane Morris boasts several hundred trial lawyers across its entire global footprint. We are highly-sought after for complex, bet-the-company, and large exposure cases requiring deep understanding of a client's industry and specific business objectives. We work hand in hand with our clients to fully evaluate appropriate strategies and tactics, balanced against each client's priorities and strategic imperatives. In any scenario, we offer experienced perspectives on approaching trial or other forms of dispute resolution. When litigation is required, we offer comprehensive services across dozens of focused groups, including securities, antitrust, class action, commercial, products liability, white collar, construction, technology, financial, franchise, healthcare, insurance and other categories of litigation, with an interdisciplinary, cross-office approach to best serve our clients. We also serve our clients with a team of focused appellate practitioners who bring unique perspectives and strategies to help clients at earlier stages of litigation as well as during appeal. We represent clients in arbitrations, mediations and other forms of ADR and also serve as third-party neutrals, mediators and arbitrators. Duane Morris is rated as one of a handful of firms for its reputation as "among the opponents most feared in litigation."
Contact: Sharon L Caffrey, Practice Group Co-Chair
Tel: 215 979 1180
Email: [email protected]
Contact: Wayne A Mack, Practice Group Co-Chair
Tel: 215 979 1152
Email: [email protected]
Private Client Services:
Duane Morris provides estates, trusts, asset planning and related litigation services to individuals, business owners, charitable organizations and fiduciaries. For each client, attorneys listen to business and personal needs and understanding what the client desires in order to achieve the necessary peace of mind. Based on specific goals, the team tailors a plan and applies appropriate and sophisticated tax techniques as required, minimizing tax exposure and implementing creative strategies to preserve capital and transfer resources within the client's family and to next generations. Attorneys work with individuals on all aspects of personal tax planning, including income, estate and gift taxes and charitable giving, and counsel business owners on tax, estate planning, management succession, allocating benefits and various techniques for shifting value.
Contact: Amy J Guss, Practice Group Chair
Tel: 212 404 8729
Email: [email protected]
Contact: David S. Kovsky, Practice Group Vice Chair
Tel: 215 979 1960
Email: [email protected]
Real Estate:
The Duane Morris real estate practice operates both nationally and regionally, and has experience in virtually all real estate and development matters. Attorneys represent clients in a broad range of sophisticated and complex real estate transactions and offer services related to the purchase, sale, leasing, development, financing, joint venture, syndication, securitization, use and management of real property and real estate portfolios. Representations include work relating to lease agreements, financing and loan documents, restructurings and workouts, condemnation, eminent domain, valuation and tax issues, purchase and sale agreement negotiations, real estate development and real estate portfolio management.
Contact: George J Kroculick, Practice Group Co-Chair
Tel: 215 979 1386
Email: [email protected]
Contact: Chester P Lee, Practice Group Co-Chair
Tel: 212 692 1018
Email: [email protected]
Ranked Offices
Provided by Duane Morris LLP
UK
London

10 Chiswell Street, 2nd Floor, London, Greater London, UK, EC1Y 4UQ

View ranked office
Contributions
1 Contribution provided by Duane Morris LLP
Slide 1 of 1
Law and Practice | USA — Massachusetts
The general counsel's comprehensive guide | USA — Massachusetts
Law and Practice | USA — Massachusetts
The general counsel's comprehensive guide | USA — Massachusetts
Duane Morris LLP rankings
USA Guide 2023
Filter by
California
Immigration
1 Department
1 Ranked Lawyer
Department
Lawyers
Lisa Spiegel
Head of Immigration
Insurance: Insurer
1 Department
3 Ranked Lawyers
Department
Lawyers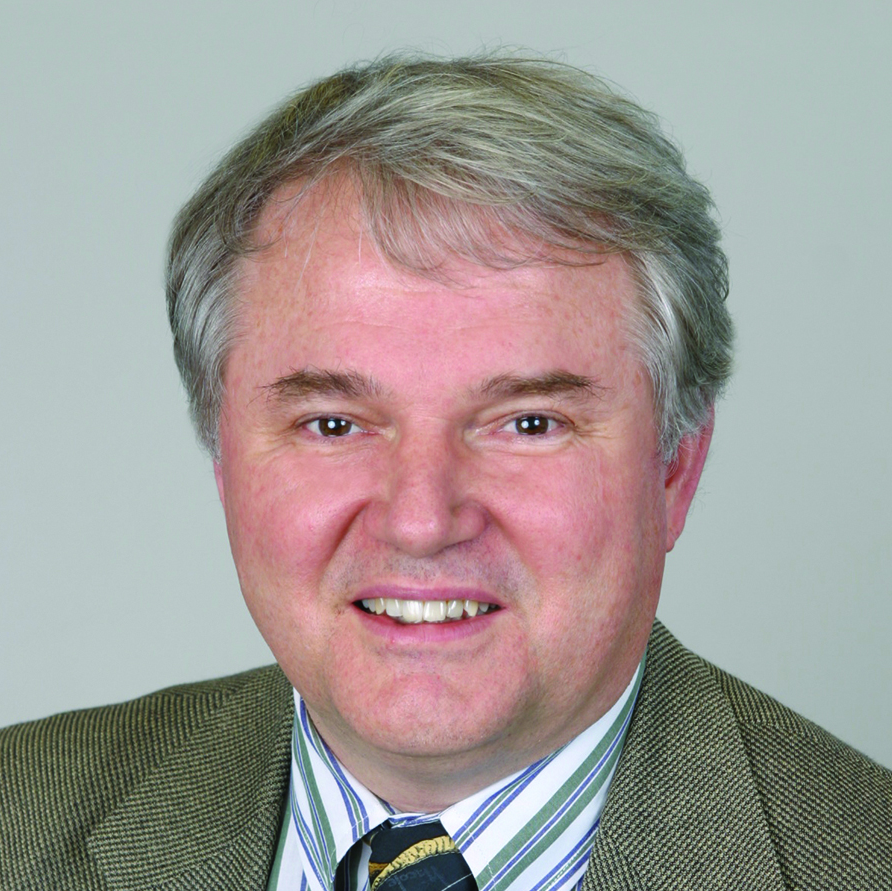 Max Stern
Head of Insurance: Insurer
Labor & Employment
1 Ranked Lawyer
Lawyers
Labor & Employment: Highly Regarded
1 Department
Department
Labor & Employment: Highly Regarded
Delaware
Bankruptcy/Restructuring
1 Ranked Lawyer
Lawyers
Lawyers
District of Columbia
Immigration
1 Ranked Lawyer
Lawyers
Florida
Healthcare
1 Ranked Lawyer
Lawyers
Labor & Employment
1 Ranked Lawyer
Lawyers
Litigation: General Commercial
1 Ranked Lawyer
Lawyers
Georgia
Intellectual Property
1 Department
2 Ranked Lawyers
Department
Lawyers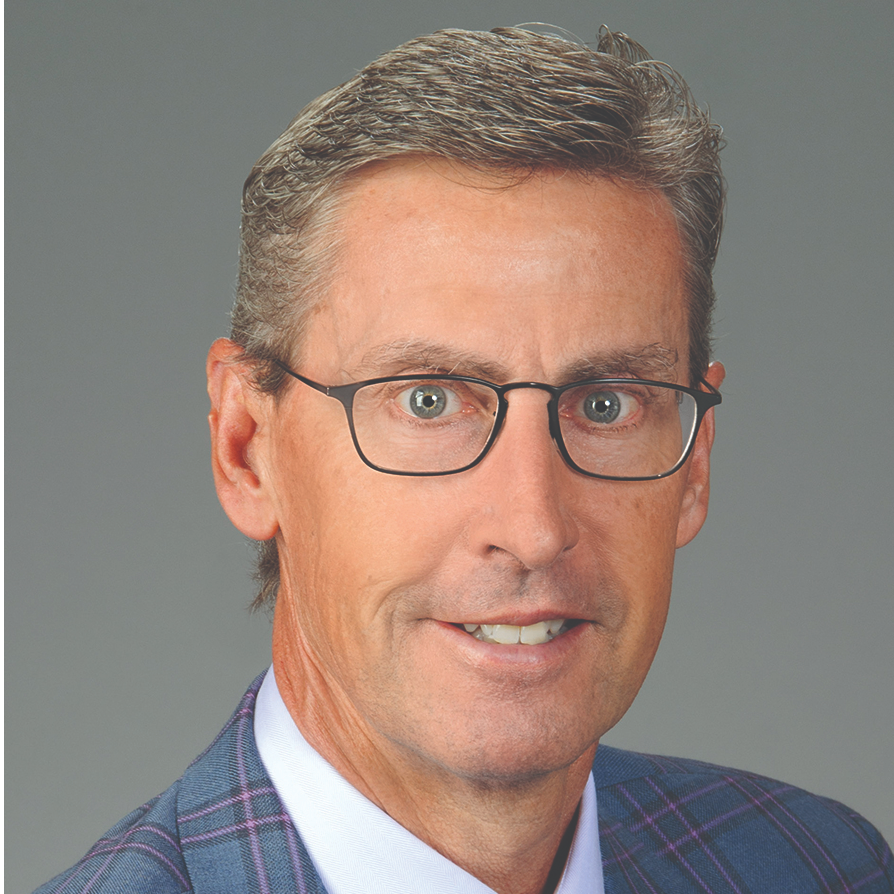 Louis Norwood Jameson
Head of Intellectual Property
Illinois
Bankruptcy/Restructuring
2 Ranked Lawyers
Lawyers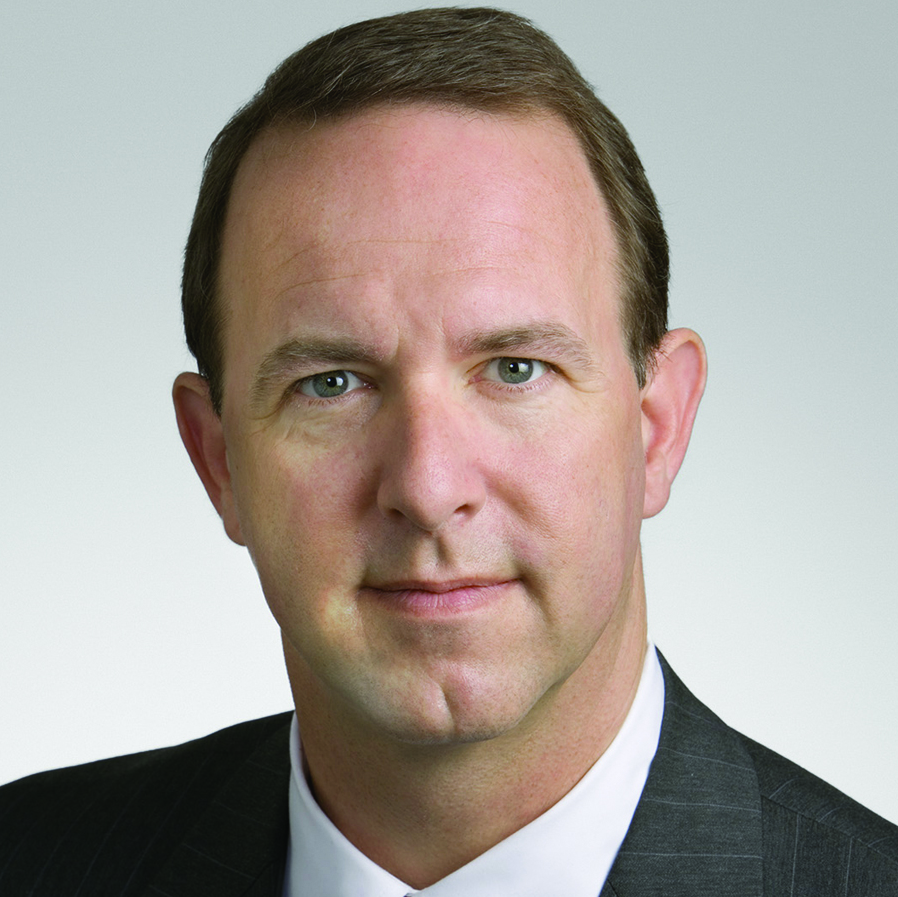 Communications
1 Department
1 Ranked Lawyer
Department