Domański Zakrzewski Palinka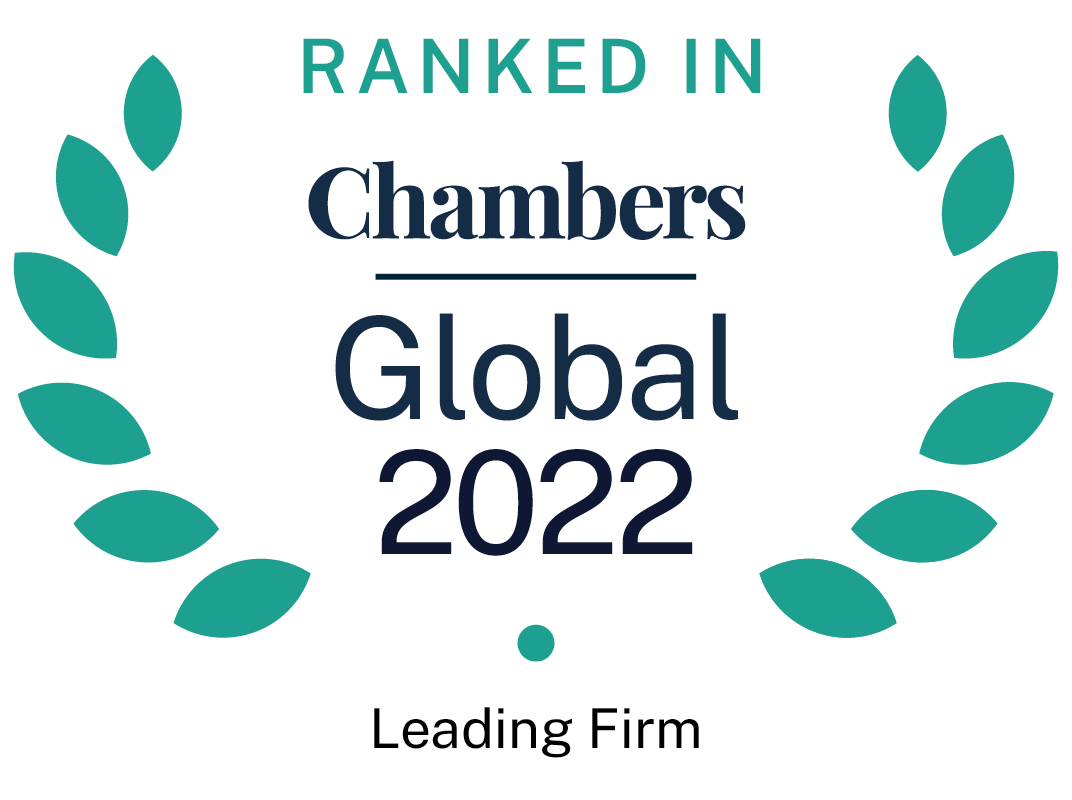 About
Provided by Domański Zakrzewski Palinka
Global
Firm Details
Managing Partner: Krzysztof Zakrzewski
Number of partners worldwide: 37
Number of other lawyers worldwide: 180+
Languages: Polish, English, German, French, Russian, Spanish, Italian
Firm Overview
Domanski Zakrzewski Palinka is the largest full-service Polish law firm based in Warsaw and providing services throughout Poland (additional offices in Poznan and Wroclaw). Over the last several years, DZP has taken first place in the rankings of law firms compiled by the leading Polish dailies Rzeczpospolita and DGP and has received numerous recommendations in international legal rankings.
Main Areas of Practice
M&A:
DZP's renowned and experienced experts work on all types of transactions, including innovative operations on an international scale. The team carries out transactions of various types, including leveraged buy-outs, management take-overs, joint ventures, and reorganisation and restructuring projects, covering both company mergers and demergers, and also take-overs in regulated sectors. They serve brokerage houses, investment companies, private equity and venture capital funds, as well as state-owned enterprises.
Contact: Krzysztof Zakrzewski
Email: [email protected]
Capital Markets:
DZP has a great deal of experience in advising public companies and financial institutions on capital market transactions, particularly providing legal services for IPOs, secondary share offerings, bond and convertible securities issues. The team has a great deal of experience in representing our clients before the Polish regulatory authorities, particularly the Financial Supervision Authority and the Stock Exchange.
Contact: Andrzej Foltyn
Email: [email protected]
Banking & Finance:
DZP is highly experienced in serving banks and financial institutions and its clients in all types of financial transactions. DZP lawyers advise leading Polish and foreign banks. They also work with international financial and government institutions.
Contact: Magdalena Skowronska
Email: [email protected]
Energy:
The energy team provides comprehensive legal assistance to entities operating in the conventional, nuclear and renewable energy sector, to companies in the cogeneration and heating sector, and entities operating in the gas and liquid fuels sector, including leading domestic and international energy concerns. They advise some of the biggest domestic enterprises and leading investors on all aspects of power sector activity (including TPA, long-term contracts, tariffs, mergers and acquisitions, anti-competition practices, providing support activities, restructuring and EU law).
Contact: Rafał Hajduk
Email: [email protected]
Infrastructure:
The infrastructure and energy practice lawyers create the most well-known and recognisable professional group which supports both domestic and foreign businesses and the public sector in key projects. The team offers full-range services to enterprises and investors in the infrastructure sector. Since many members of the Practice gained their professional experience in the public sector, they have an in-depth knowledge of its specifics and special requirements.
Contact: Marcin Krakowiak
Email: [email protected]
IP/TMT:
DZP has a team of experienced specialists who advise on rights to intangibles, who help clients to either create or make use of existing legal structures in order to achieve their full business potential. The expertise of the IP&TMT Practice is based on market awareness and extensive knowledge of copyrights and neighbouring rights, industrial property rights, protection of personal interests and database protection rights. The team's clients are owners of recognisable trademarks and entrepreneurs whose rights to intangibles require regular market monitoring.
Contact: Aleksandra Auleytner
Email: [email protected]
Real Estate:
DZP's real estate team advises firms on the trade, administration and management of real estate. The team helps to draw up analyses of the legal status of real estate (also covering the risk of claims being brought by third parties, re-privatisation claims, etc), devises real estate transaction concepts, represents clients in negotiations and draws up agreements and documents required for transaction.
Contacts: Lech Zyzylewski, Wojciech Koczara
Emails: [email protected], [email protected]
Labour Law & Social Security:
DZP has one of the largest employment law teams in Poland, which includes several of the best known and highest profile employment lawyers in the country. The team advises clients on a wide range of matters relating to labour law, including employee-employer relations, collective bargaining agreements and building up relations between employers and trade unions. The lawyers also help foreign managers to obtain permits to work in Poland.
Contact: Boguslaw Kaplon
Email: [email protected]
Dispute Resolution:
The dispute resolution practice represents its clients in litigation cases, acts on their behalf in negotiations with business partners and acts above all before common courts, Supreme Administrative Courts, the Constitutional Tribunal as well as Polish and international arbitration tribunals. The team has handled numerous prominent cases in Poland.
Contacts: Jozef Palinka, Paweł Lewandowski
Emails: [email protected], [email protected]
Life Sciences:
The practice is composed of specialists experienced in pharmaceutical and biotechnology law, food law, anti-monopoly law, healthcare and constitutional law. The team advises Polish and foreign entities in the pharmaceutical, healthcare, food and chemical sectors, and companies in the alcohol and tobacco industries, as well as the local government authorities. They also specialise in strategic advice in the areas of legislation, reimbursement, distribution, telemedicine solutions and compliance.
Contact: Michal Czarnuch
Email: [email protected]
Tax:
DZP's team is one of the largest tax teams among law firms in Poland, distinguished on the tax advisory market by its strong specialisation in M&A, restructuring, tax planning and litigation. The team has significant experience in providing tax advisory to clients in the infrastructure and energy, pharmaceutical, real estate and financial services, as well as the insurance sectors. They also advise private entrepreneurs.
Contacts: Joanna Wierzejska, Artur Nowak
Emails: [email protected], [email protected]
Clients
The firm's clients are: financial companies and institutions (BNP Paribas Bank, Visa International, Barclays Bank), manufacturing and motor companies (Toyota Manufacturing, Mercedes Benz, Lufthansa Technics), major retail brands (Kaufland, IKEA, Media Saturn), as well as media (Bauer Publishing, Discovery, ITI Neovision), power sector (Tauron Group, ENEA Group, PGNiG Group and Gaz-System), construction companies (Astaldi, Mota – Engil, Gülermak, OHL), top global pharmaceutical companies and public sector institutions.
International Work
DZP has created and developed a network of trusted relationships with experts from foreign law firms of various sizes and types. The firm advises Polish entrepreneurs looking to invest on the international market and foreign businesses seeking advice on Polish law. DZP lawyers have handled many complex international projects for both Polish and foreign firms and advised on and negotiated numerous international foreign investments and acquisitions. DZP also acts in many international professional organisations.
Offices
Poland, Warszawa
Rondo ONZ 1
00-124 Warszawa
T: +48 22 557 76 00
F: +48 22 557 76 01
Poland, Poznań
ul. Paderewskiego 8
61-770 Poznań
T: +48 61 642 49 00
F: +48 61 642 49 50
Poland, Wrocław
ul. Św. Mikołaja 7
50-125 Wrocław
T: +48 71 712 47 00
F: +48 71 712 47 50
Ranked Offices
Provided by Domański Zakrzewski Palinka
Domański Zakrzewski Palinka rankings
Global Guide 2022
Filter by
Poland
Banking & Finance
1 Ranked Lawyer
Lawyers
Capital Markets: Debt
1 Ranked Lawyer
Lawyers
Corporate/M&A: High-end Capability
1 Department
2 Ranked Lawyers
Department
Corporate/M&A: High-end Capability
Lawyers
Dispute Resolution
1 Department
2 Ranked Lawyers
Department
Lawyers
International & Cross-Border Capabilities
1 Department
Department
International & Cross-Border Capabilities