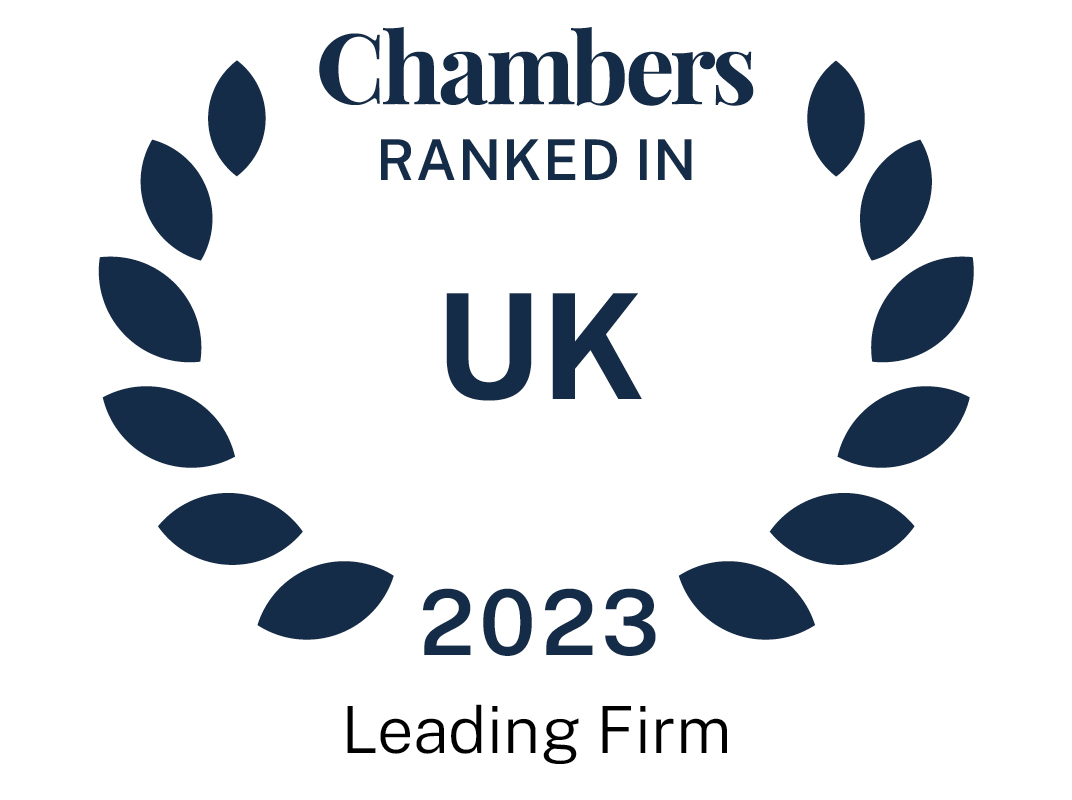 About
Provided by DLA Piper LLP
UK
Firm Details:
Managing Partner: Liam Cowell
Number of partners: 250
Other fee-earners: 800
Trainees: 160
Contacts:
Corporate: Charles Cook
Employment: Tim Marshall
Finance & Projects: Sarah Day & Colin Wilson
Intellectual Property & Technology: John McKinlay
Litigation & Regulatory: Neil Bowker
Real Estate: William Naunton
Restructuring: Robert Russell
Tax: Ben Brown
THE FIRM:
DLA Piper in the UK provides full-service legal advice from London and the major UK centres of Birmingham, Edinburgh, Leeds, Liverpool, London, Manchester and Sheffield.
Unlike many law firms, DLA Piper is organised to provide clients with a range of essential business advice, not just on large-scale mergers and acquisitions and banking deals but also on people and employment, commercial dealings, litigation, insurance, real estate, IT, intellectual property and plans for restructuring.
Because the firm is there for the important everyday issues, not just the big, less frequent deals, its relationships with its clients are extremely important. It has a comprehensive, award winning client relationship management programme. This enables the firm to listen to and understand what its clients' real needs are, and how it can deliver a client-led service, wherever those clients choose to do business. The firm's brand is built on local legal excellence, global capability and long-term full service relationships with its clients.
PRINCIPAL AREAS OF WORK:
Corporate: DLA Piper's corporate lawyers support the world's leading enterprises, emerging startup companies and financial institutions in their development and investment activities. From mergers and acquisitions and venture capital to private and public equity and debt offerings, the firm assists clients through all stages of their transactions to ensure successful deal outcomes.
Employment: DLA Piper's employment practice advises clients worldwide on employment legislation, helping them meet their workforce objectives.
The firm partners with its clients, wherever they do business, to find solutions and manage risk in relation to their employment, incentives and pensions legal challenges and objectives.The firm assists with acquisitions, outsourcings, expansions or reductions-in-force, local or international employee relations, data privacy or data protection, local, cross-border or collective litigation, local or multi-jurisdictional compliance, risk management. Its clients range from startups to emerging multinationals and some of the biggest and best-known global brands in the world.
Finance & Projects: DLA Piper advises on all aspects of financing, across borders, sectors and financial products. With one of the largest teams of dedicated finance lawyers in the world and an established local law firm network, the firm helps its clients to realise their financial strategies in whichever markets they do business.
The firm's clients include the full range of market participants, whom it often supports on first-of-a-kind deals and in new markets. The firm shares knowledge and skills in deals involving, for example, lending and borrowing, debt securities, derivatives, funds, portfolios and FinTech solutions, as well as energy, infrastructure and other projects.
Intellectual Property & Technology: DLA Piper is one of the most widely recognised providers of a full range of commercial, intellectual property law, privacy, sourcing and technology law services for leading businesses worldwide. Its lawyers provide both litigation-related (contentious) and strategic commercial advice to a wide range of industry sectors, helping clients from emerging technology and pharmaceutical companies to established banks and financial institutions achieve their objectives wherever they do business.
Litigation & Regulatory: DLA Piper's lawyers are skilled in litigation, arbitration, investigations and ADR and will deploy that experience to help devise the best strategies. The firm has the local knowledge to apply the regulatory, economic, political and cultural context to legal issues and develop case strategies. It regularly handles technically challenging and complex multi-jurisdictional matters.
DLA Piper's International Trade, Regulatory and Government Affairs team provides advice at all stages of the regulatory process. Advising on regulatory law, the firm focuses on areas such as international trade, antitrust and competition, global governance and more.
Real Estate: DLA Piper's market-leading real estate group offers a full range of real estate services, including single asset and portfolio acquisitions and dispositions, single asset and multi-property/programmatic joint ventures, fund formation, operating company investments, cross-border investments, REITs, financing, construction and design, leasing, zoning/land-use, environmental law, real estate litigation and tax.
Restructuring: DLA Piper's restructuring lawyers have significant experience advising clients on investigation, enforcement, litigation and asset recovery on a multijurisdictional basis. The firm advises clients on all matters relating to public and private companies in underperforming and distressed situations. It manages assignments from the mid-market to the largest national and international restructurings and insolvencies. With the firm's experience also extending to any contentious issues arising from restructurings and insolvencies. It serves a diverse client base that includes debtors, lenders, government entities, trustees, shareholders, senior executives, as well as distressed debt and asset buyers and investors.
Tax: DLA Piper provides advice on local and national tax, and a commercially integrated approach to cross-border structures and tax efficiency. It offers the full range of tax services that address the challenges of international commerce and business operations, including arranging operations to reduce effective global tax rates, transfer pricing, tax disputes and post-acquisition integration.
International Offices: DLA Piper has over 90 offices throughout Africa, Asia Pacific, Europe, the Middle East and the Americas.
Ranked Offices
Provided by DLA Piper LLP
Contributions
22 Contributions provided by DLA Piper LLP
DLA Piper LLP rankings
UK Guide 2023
Filter by
London (Firms)
Banking & Finance: Borrowers: Mid-Market
1 Department
Department

Banking & Finance: Borrowers: Mid-Market
Banking & Finance: Lenders: Mid-Market
1 Department
Department

Banking & Finance: Lenders: Mid-Market
Banking & Finance: Mid-Market
1 Ranked Lawyer
Lawyers
Capital Markets: Securitisation
1 Department
1 Ranked Lawyer
Department

Capital Markets: Securitisation
Lawyers
Competition Law
1 Department
3 Ranked Lawyers
Department

Lawyers
Construction: Contentious
1 Department
2 Ranked Lawyers
Department

Construction: Contentious
Lawyers
Construction: Non-contentious
1 Department
1 Ranked Lawyer
Department

Construction: Non-contentious
Lawyers
Corporate/M&A: £100-800 million
1 Department
3 Ranked Lawyers
Department

Corporate/M&A: £100-800 million
Lawyers
Employment: Employer
1 Department
Department

Environment
1 Department
1 Ranked Lawyer
Department