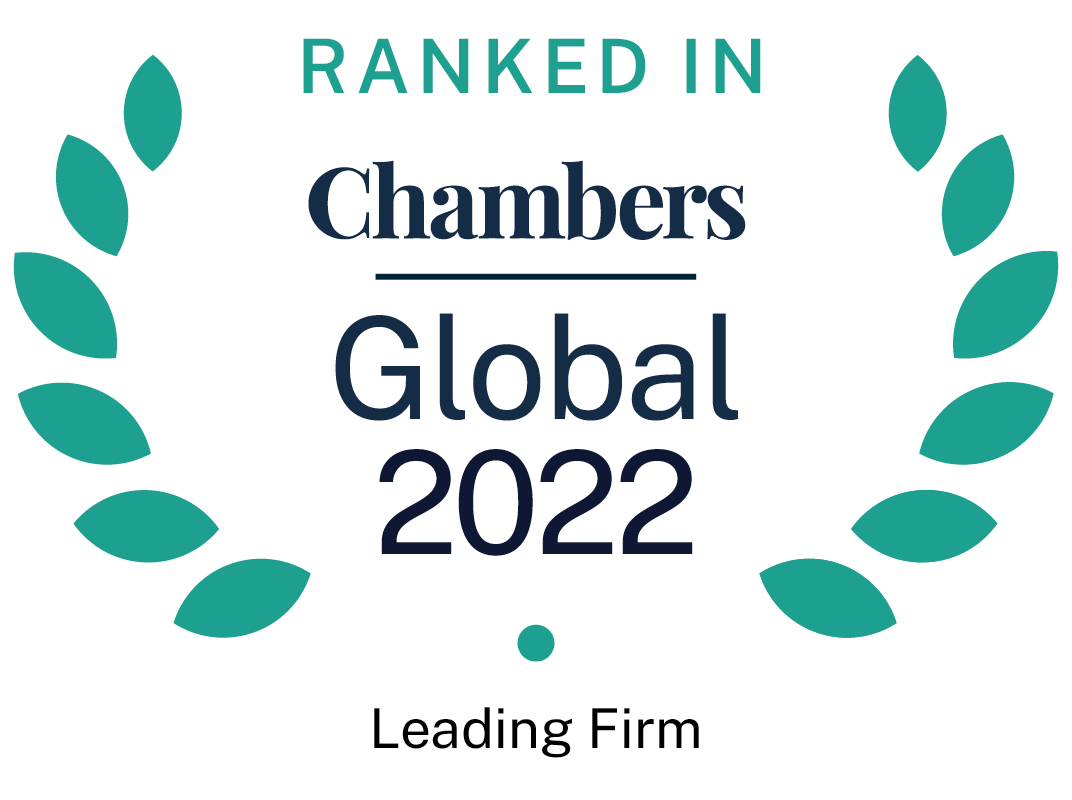 About
Provided by Delphi
Global
Managing Partner: Stefan Erhag
Number of partners worldwide: 46
Number of other lawyers worldwide: 150
Languages: Danish, English, French, German, Italian, Russian, Spanish, Swedish
Firm Overview:
Delphi is a progressive commercial law firm with specialists in most industries and legal areas within business law. The firm has a total workforce of 200 employees, of which more than 150 are lawyers. It has offices in Stockholm, Gothenburg, Malmö, Linköping and Norrköping.
By combining deep business understanding with new, smarter ways of thinking, Delphi tailors its services and expertise to the needs of its clients. Based on each client's unique business challenge, the firm provides clear advice and recommendations. Delphi always strives to develop and be a strategic partner to its clients. The firm challenges each other, its clients and the industry with the best deal as a goal.
Main Areas of Practice:  
Banking & Finance/Capital Markets:
The firm handles all types of financial transactions, such as acquisition financing, loan documentation, debt reconstruction and due diligence. The firm also handles all types of capital market transactions which includes public takeovers, IPOs, rights issues, private placements and regulatory issues.
Key Contact: Mats Dahlberg
Corporate/M&A:
Delphi has a strong M&A practice with a focus on cross border transactions across all sectors. In its M&A work the firm works cross-departmentally, drawing on TMT, competition, corporate finance, environment and employment specialists.
Key Contacts: David Aversten, Per-Ivar Svensson, Mats Dahlberg
Private Equity:
Many of the M&A deals that Delphi advises on involve private equity houses. Delphi assists both in the acquisition and the financing of these transactions. The firm also handles venture investments, fund formation and LP-advice. The number of private equity clients is rapidly increasing.
Key Contact: David Aversten
EU, Competition & Public Procurement:
The firm offers a wide range of services in this area including advice on general EU law, competition law analysis, merger filings and advice on all matters concerning public procurement law, state aid and regulatory matters. It also has thorough experience of dispute resolution within all the above areas.
Key Contact: Elisabeth Eklund
Employment:
The firm regularly advises its clients on all types of employment law matters including advice in relation to transactions, restructuring matters and employment related court disputes and arbitration.
Key Contact: Magnus Berterud
IT, Media & Telecommunications:
The firm has one of the largest and most well-reputed IT, media and telecommunications departments in Sweden. In this area, the firm's activities include IT contracts, outsourcing, digital intellectual property rights, data privacy issues as well as e-commerce, and telecommunications regulatory issues. The firm has a particularly strong reputation in handling large and complex IT projects, outsourcing projects and IT transactions.
Key Contacts: Agne Lindberg, Christopher Bona, Peter Nordbeck, Agnes Hammarstrand, Johan Engdahl, Anna Ersson
Intellectual Property:
The firm has a highly experienced contentious and non-contentious IPR practice representing international and domestic household brands. The practice encompasses IPR and advertising law.
Key Contacts: Henrik Bengtsson, Christopher Bona, Agne Lindberg, Maria Winckler
Litigation & Arbitration:
The firm's litigators represent clients in court proceedings, in arbitration and in mediation, both in Sweden and abroad. Several of its lawyers also serve as arbitrators in domestic and international arbitrations.
Key Contacts: Sverker Bonde, Peter Skoglund
Life Sciences:
The firm has a large, top-ranked group of lawyers focusing on the life sciences sector. In this area the activities span from traditional regulatory issues to generic products and IP-related issues.
Key Contact: Elisabeth Eklund
Real Estate & Environment:
The firm provides advice on real estate transactions, real estate finance, large real estate and infrastructure projects and general real estate law including tenant law. The firm has a highly qualified environmental law practice group dealing with legal environmental due diligence and environmental liability issues.
Key Contacts: Anders Hulegårdh, Erica Nobel
Clients:
The firm's clients include a wide range of both publicly traded and privately held Swedish, US and European corporations, as well as private equity houses, banks, financial institutions and corporations conducting cross border business and transactions. Many of Delphi's international clients are Fortune 500 companies.
Ranked Offices
Provided by Delphi
Contributions
2 Contributions provided by Delphi
Slide 1 of 1
Trends and Developments | Sweden
Technical progress and innovation have been increasingly important aspects of developments in Swedi...
Trends and Developments | Sweden
Technical progress and innovation have been increasingly important aspects of developments in Swedi...
Delphi rankings
Global Guide 2022
Filter by
Sweden
Corporate/M&A
1 Department
2 Ranked Lawyers
Department
Lawyers
Dispute Resolution
1 Department
1 Ranked Lawyer
Department
Lawyers
Intellectual Property
1 Department
1 Ranked Lawyer
Department
Lawyers
International & Cross-Border Capabilities
1 Department
Department
International & Cross-Border Capabilities
Articles, highlights and press releases
10 items provided by Delphi