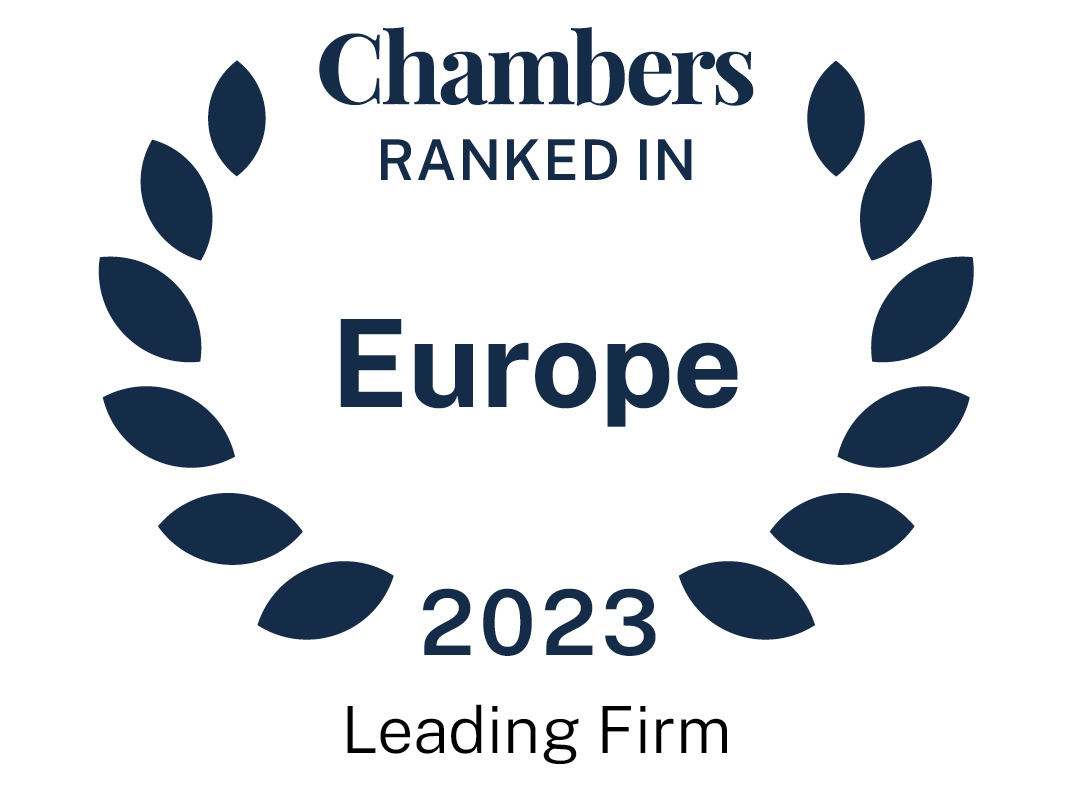 About
Provided by Deloitte Legal - Lawyers
Europe
Firm Details
Managing Partner:Kathleen De hornois
Number of partners: 19
Number of lawyers and legal professionals: 138 lawyers and 9 legal professionals
Languages:Dutch, English, French, (German)
Firm Overview
Deloitte Legal. Lawyers with a head for business.
Deloitte Legal – Lawyers offers the extensive expertise of a top-tier law firm across the full suite of legal services, coupled with the complementary skillset of Deloitte. Acting as strategic partners for businesses and business owners, they render targeted and effective advice and deliver tech-savvy legal solutions, enabling clients to seize opportunities and navigate change.
The leading multi-disciplinary business law firm in Belgium
As the leading multi-disciplinary business law firm in Belgium, Deloitte Legal - Lawyers is rated highly for their legal advice but understand that client challenges often go beyond the law.
Deloitte Legal - Lawyers combines legal excellence with business acumen. They support every stage of the organization's lifecycle, from enterprise creation to expansion, transformation and exit. They provide clear and pragmatic advice for any strategic and operational legal challenge.
Deploying tech-savvy legal solutions
Advances in data and information technology, contract management and automation allow organizations to arrive at better decisions - faster. Deloitte Legal – Lawyers finds and adopts the latest and best technology that improves the performance of legal teams – both their own and their clients'. They help their clients find ways to upgrade their legal tech stack and processes, and can also support in the implementation.
Global and cross-functional reach
The firm strongly believes that legal teams deliver their best work if they can join forces across legal and business disciplines. Built on top of solid project management, teamwork allows them to approach legal challenges strategically and proactively.When and where needed, Deloitte Legal - Lawyers taps into the reach of a global law firm consisting of more than 2,500 legal professionals in 75 countries.Their affiliation with Deloitte allows them to field specialists in non-legal disciplines like tax, accounting, audit, consulting, and risk management to advise on complex projects.
Investing in the best
Deloitte Legal - Lawyers delivers real impact for their clients every day. To keep that promise, they recruit the best legal talent and support them to reach their full potential. Recoognised as a "Great Place to Work", the firm is proud to see that their collaborative, open culture and our dedication to talent management are recognized. They strive to build an organization that reflects the diversity of the world, investing in a workforce with varied backgrounds and outlooks. They know and have seen that creating an inclusive culture leads to improved decision-making for the firm, professional growth for their people and better outcomes for their clients.
Sustainability is not a choice - it's billions of them
At Deloitte Legal - Lawyers, they recognize the urgency of the climate crisis, and believe that they can make a difference by making better choices. In 2017, they set ambitious targets in four key areas. A mix of programmes and incentives is continuously driving down their emissions and footprint in mobility, travel, infrastructure, and waste management (including e-waste). They have already succeeded in cutting CO2 emissions by 74% in five years, and are on track to do much more. As part of the Deloitte Global World Climate strategy, they aim to be a frontrunner in sustainability.
Clients:
Deloitte Legal -Lawyers' clients are businesses and business owners that range from multinational and national listed corporations and financial institutions, government organisations and other public authorities to (high-net worth) individuals.
Practice Areas and Offices
Main Areas of Practice:
Banking & Finance
Capital Markets
Commercial Law
Competition/European Law
Corporate and M&A
Dispute Resolution
Fraud and White-Collar Crime
Employment, Pension & Benefits
Energy, Climate & Sustainability
Healthcare and life sciences
Intellectual Property
IT and telecoms
Media and entertainment
Privacy and data protection
Private Equity
Public Law
Real Estate
Regulatory and Permits
Restructuring and Insolvency
Tax
Transport
Offices:
Zaventem (Brussels): Gateway Building, Luchthaven Brussel Nationaal 1J, 1930 Zaventem
Brussels: Boitsfort building, Terhulpsesteenweg 185 Chaussée de la Hulpe, 1170 Brussels
Antwerp: Lange Lozanastraat 270, 2018 Antwerp
Ghent: Raymonde de Larochelaan 19B, 9051 Ghent
Kortrijk: Pres. Kennedypark 8a/0001, 8500 Kortrijk
Ranked Offices
Provided by Deloitte Legal - Lawyers
Belgium
Brussels

Boitsfort building, Terhulpsesteenweg 185 Chaussée de la Hulpe, Brussels, Brussels Capital Region, Belgium, 1170

View ranked office
Deloitte Legal - Lawyers rankings
Europe Guide 2023
Filter by
Belgium
Banking & Finance
1 Department
Department
Corporate/M&A
1 Department
Department
Employment
1 Department
1 Ranked Lawyer
Department
Lawyers
Real Estate
1 Department
1 Ranked Lawyer
Department
Lawyers
Articles, highlights and press releases
1 item provided by Deloitte Legal - Lawyers