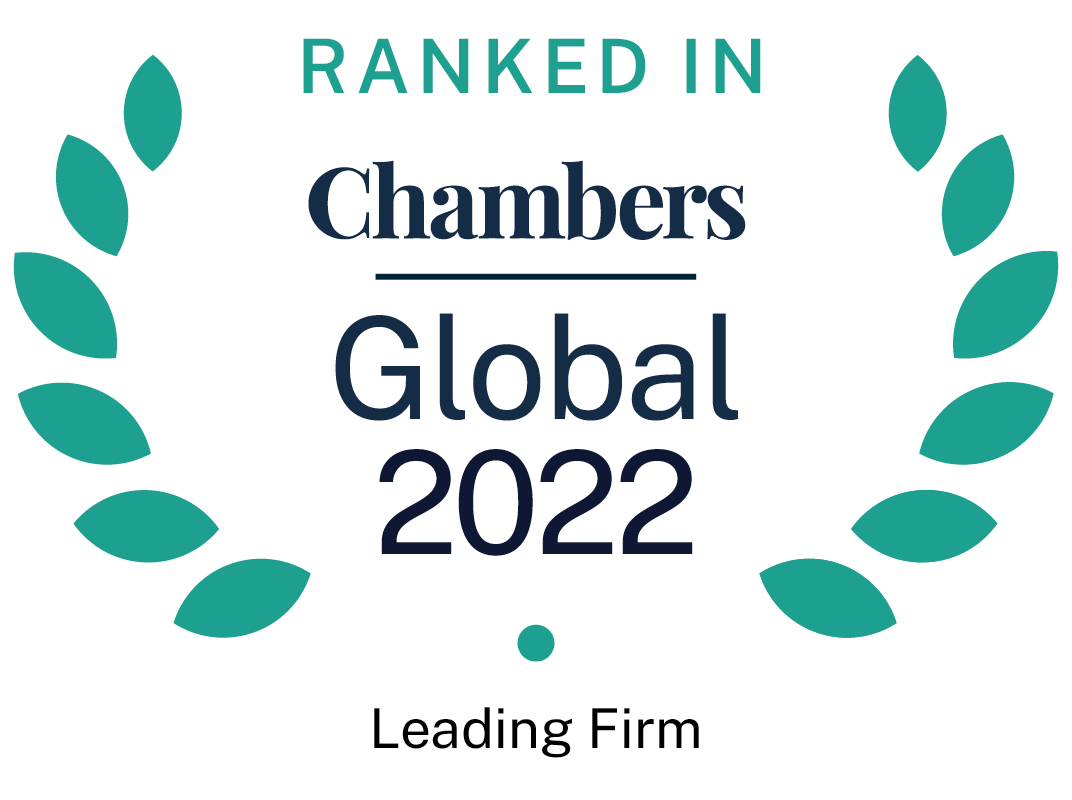 Also ranked in the following guides
About
Provided by Debevoise & Plimpton LLP
Global
Presiding Partner: Michael W Blair
Number of lawyers worldwide: Approximately 900
International Offices: Frankfurt, Hong Kong, London, Luxembourg, Moscow, Paris, Shanghai,
Firm Overview:
Debevoise & Plimpton LLP is a premier law firm with market-leading practices, a global perspective and strong New York roots. Clients look to the firm to bring a distinctively high degree of quality, intensity and creativity to resolve legal challenges effectively and cost efficiently. Deep partner commitment, industry expertise and a strategic approach enable the firm to bring clear commercial judgment to every matter. The firm draws on the strength of its culture and structure to deliver superior work to every client through true collaboration.
Main Areas of Practice:  
Corporate:
■ Private Equity:
Debevoise is a trusted partner and legal advisor to a majority of the world's largest private equity firms, and has been a market leader in the Private Equity industry for over 40 years. The firm's private equity group brings together the diverse skills and capabilities of more than 350 lawyers around the world from a multitude of practice areas, working together to advise our clients across the entire private equity life cycle. The group's strong track record, leading-edge insights, deep bench and commitment to unified, agile teams are why Debevoise is recognized for our close-knit partnership, breadth of resources and relentless focus on results
■ Funds/Investment Management:
The funds/investment management group is one of the largest, most diverse and most successful practices of its kind in the world. The team has acted on behalf of sponsors of, or investors in, more than 2,800 private investment funds with committed capital of well over $3 trillion. With a global regulatory network and deep international experience, the practice counsels across the entire life cycle of these complex products and vehicles — covering organisation and economic arrangements for sponsors, fund formation, downstream transactions, exits, firm and fund restructurings, buy-side work, secondaries and wind downs
■ Insurance & Financial Institutions:
Debevoise's financial institutions group regularly handles major compliance challenges, enforcement proceedings and litigation, as well as marquee M&A transactions, financings and an array of other complex transactions. A key strength of the practice lies in the group's deep market knowledge of the insurance and banking sectors and its long experience counselling financial services clients on complex banking, insurance, securities, broker-dealer and investment management matters. Debevoise has more than 35 years of insurance experience, making it a top choice for big-ticket insurance industry M&A, complex litigation, intricate financings, restructurings and a host of other matters. The firm's insurance lawyers advise a wide range of industry clients around the world, including major insurers, reinsurers, hedge funds, private equity funds and other capital providers, intermediaries and significant industry associations
■ Mergers & Acquisitions:
Consistently ranked among the leading M&A firms, Debevoise is one of a handful of true advisors of choice to the world's leading corporations, financial institutions and private equity firms. The practice offers clients sophisticated and market-wise teams in both public and private M&A, regularly develops innovative structures and approaches, and deals smoothly and effectively with associated shareholder and governance issues, activist challenges and related litigation. The wider corporate department also includes highly active practices in capital markets, leveraged finance, business restructuring and workouts, real estate, project finance, equipment finance, structured finance, intellectual property and environmental law. The firm has an exceptionally strong track record advising clients in technology, media and telecommunications, banking, insurance, healthcare and life sciences, and energy
Litigation:
■ White Collar & Regulatory:
Debevoise brings unmatched government experience to client matters, boasting more than a dozen former Assistant US Attorneys among its ranks, and a wide range of former government lawyers. Debevoise's top-ranked white collar and regulatory defence team's expertise includes defending against criminal prosecutions, civil enforcement actions and securities-related litigation; conducting internal investigations; negotiating complex global settlements; and facilitating cooperation with government regulators. The team routinely counsels clients regarding preventive measures, compliance programs and the collateral consequences of criminal proceedings
■ Commercial Litigation:
The commercial litigation practice is one of the strongest in the industry, consistently handling the most complex, challenging and high-profile matters. The team delivers outstanding results, with recent successes including a $327 million win for D. E. Shaw and Madison Dearborn; a unanimous Supreme Court victory on behalf of a family trust; the dismissal of a securities class action on behalf of Tribune Media; and numerous highly successful resolutions at every stage of litigation for leading corporations and entities across a variety of industries.
■ International Dispute Resolution:
Debevoise's international dispute resolution group is a global leader with an extraordinary win record that has racked up some of the largest awards in the world for its clients. Recently Debevoise has worked on nearly 120 international matters worth $65 billion. Lawyers in the practice handle a broad range of matters, including international commercial and treaty arbitration, public international law and complex commercial litigation
■ Intellectual Property:
Debevoise's highly regarded IP litigation group handles a wide variety of cases around the world, including trademark, trade dress and advertising disputes; copyright matters in media and entertainment; right of publicity issues; unfair competition and trade secrets; and design patent cases. Many of its cases have cross-border components, and it has deep experience across a wide range of industries
■ Data Strategy & Security:
The data strategy & security practice is global and interdisciplinary—combining cybersecurity, privacy, artificial intelligence, business continuity, M&A diligence and data governance practices into one fully integrated and coordinated group. The practice advises leading companies on responding to ransomware and other cybersecurity events, including regulatory inquiries and civil litigation. The team also advises clients on their overall data strategy, including how to manage, protect, and optimize their data, including through the use of artificial intelligence
Other areas of litigation concentration include trial practice, crisis management, securities litigation, antitrust, bankruptcy, insurance industry disputes, business integrity, products liability and professional services firms
Tax & Employee Benefits:
The tax department works closely with the firm's corporate lawyers in structuring complex transactions. The department also focuses on tax planning and advice for business entities, high-net-worth individuals and exempt organisations and includes an active executive compensation and employee benefits practice
Industries:
Debevoise represents clients across a wide range of industries that include insurance, banking, asset management, aviation, consumer and retail, consumer finance, energy and natural resources, healthcare, industrials and manufacturing, infrastructure, mining, and technology, media and telecommunications
Ranked Offices
Provided by Debevoise & Plimpton LLP
Contributions
4 Contributions provided by Debevoise & Plimpton LLP
Slide 1 of 2
Trends and Developments | USA
As we head into the second half of the year, geopolitical and economic uncertainties persist, and m...
Trends and Developments | USA
This section discusses several notable developments relating to the recognition and enforcement of...
Slide 2 of 2
The general counsel's comprehensive guide | UK
Law and Practice | Hong Kong
The general counsel's comprehensive guide | Hong Kong
Debevoise & Plimpton LLP rankings
Global Guide 2022
Filter by
Africa-wide
Investment Funds
1 Ranked Lawyer
Asia-Pacific Region
Investment Funds: Private Equity
1 Department
Department
Investment Funds: Private Equity
Belize
General Business Law: Dispute Resolution
1 Ranked Lawyer
China
Corporate/M&A: Highly Regarded (International Firms)
1 Department
Department
Corporate/M&A: Highly Regarded (International Firms)
Corporate/M&A: Hong Kong-based (International Firms)
2 Ranked Lawyers
Dispute Resolution (International Firms)
1 Department
2 Ranked Lawyers
Department
Dispute Resolution (International Firms)
Lawyers
Investment Funds (International Firms)
2 Ranked Lawyers
Investment Funds: Private Equity (International Firms)
1 Department
Department
Investment Funds: Private Equity (International Firms)
Europe-wide
Arbitration (International)
1 Department
1 Ranked Lawyer
Department
Arbitration (International)
Lawyers
Global Market Leaders
Arbitration (International)
1 Department
6 Ranked Lawyers
Department
Arbitration (International)
Lawyers