Davis Wright Tremaine LLP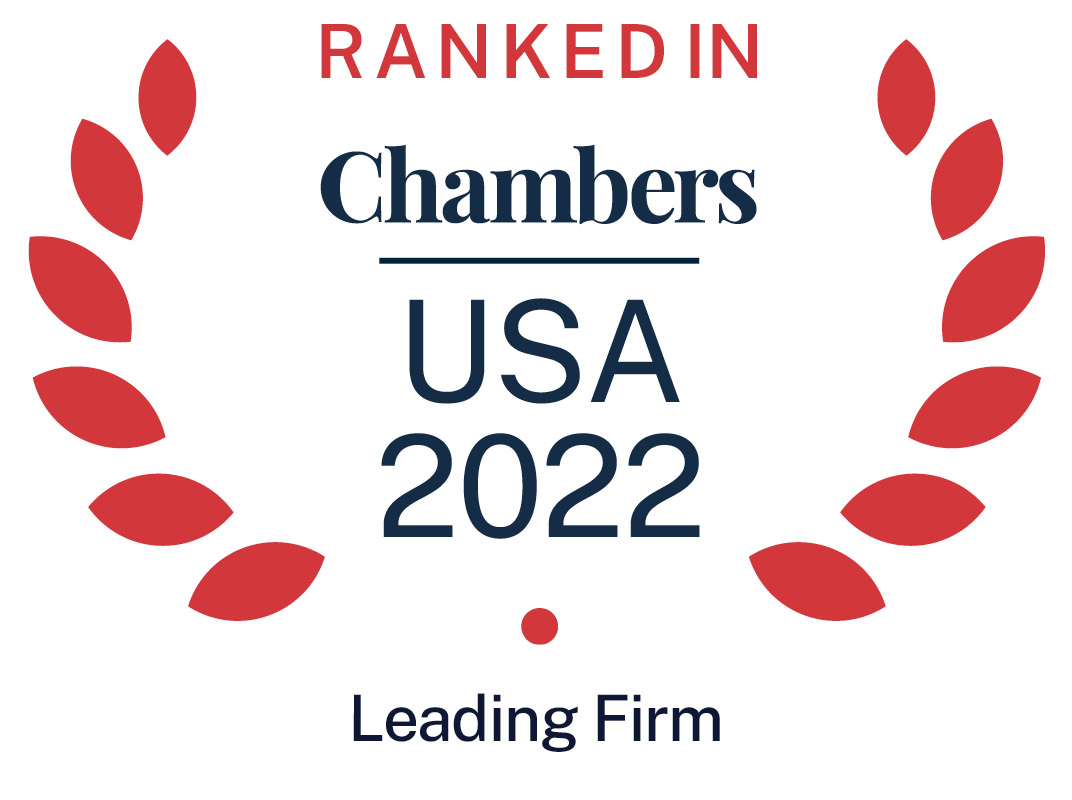 About
Provided by Davis Wright Tremaine LLP
USA
Managing Partner: Scott MacCormack
Number of Partners: 260
Number of Lawyers: 600
Firm Overview:
Davis Wright Tremaine LLP was founded on a simple guiding principle: to provide clients with high value legal services customized to their particular needs. This principle has remained intact for decades as the firm has continued to expand across the nation. Today, its team includes approximately 600 attorneys and eight offices, covering a wide variety of practice and industry areas.
In many ways, we look a lot like most large firms. We have smart, well-trained lawyers. We care about our clients and want them to succeed. We can offer niche expertise or deep teams, depending on the nature of their legal needs.
We know that great clients and colleagues have lots of options, and we want to be an easy and obvious choice for them. So we're open to looking for ways to meet their needs, as opposed to finding reasons we can't. We don't take clients for granted or forget who works for whom. We're a place dedicated to clients' success.
Offices:
Anchorage
188 West Northern Lights Blvd.
Suite 1100
Anchorage, AK 99503-3985
T: 907.257.5300
Bellevue
929 108th Avenue NE
Suite 1500
Bellevue, WA 98004-4786
T: 425.646.6100
Los Angeles
865 South Figueroa Street
Suite 2400
Los Angeles, CA 90017-2566
T: 213.633.6800
New York
1251 Avenue of the Americas
21st Floor
New York, NY 10020-1104
T: 212.489.8230
Portland
1300 SW Fifth Avenue
Suite 2400
Portland, OR 97201-5610
T: 503.241.2300
San Francisco
505 Montgomery Street
Suite 800
San Francisco, CA 94111-6533
T: 415.276.6500
Seattle
920 Fifth Avenue
Suite 3300
Seattle, WA 98104-1610
T: 206.622.3150
Washington, D.C.
1301 K Street NW
Suite 500 East
Washington, D.C. 20005
T: 202.973.4200
Ranked Offices
Provided by Davis Wright Tremaine LLP
Davis Wright Tremaine LLP rankings
USA Guide 2022
Filter by
Alaska
Construction
1 Ranked Lawyer
Corporate/M&A
1 Department
2 Ranked Lawyers
Department
Lawyers
Labor & Employment
1 Department
1 Ranked Lawyer
Department
Lawyers
Litigation: General Commercial
1 Department
Department
Litigation: General Commercial
Natural Resources & Environment
1 Ranked Lawyer
Real Estate
1 Department
1 Ranked Lawyer
Department
Lawyers
California
Antitrust
1 Department
1 Ranked Lawyer
Department
Lawyers
Energy: State Regulatory & Litigation
1 Department
2 Ranked Lawyers
Department
Energy: State Regulatory & Litigation
Lawyers
Healthcare
1 Department
3 Ranked Lawyers
Department
Lawyers
Intellectual Property: Trademark, Copyright & Trade Secrets
1 Department
1 Ranked Lawyer
Department
Intellectual Property: Trademark, Copyright & Trade Secrets