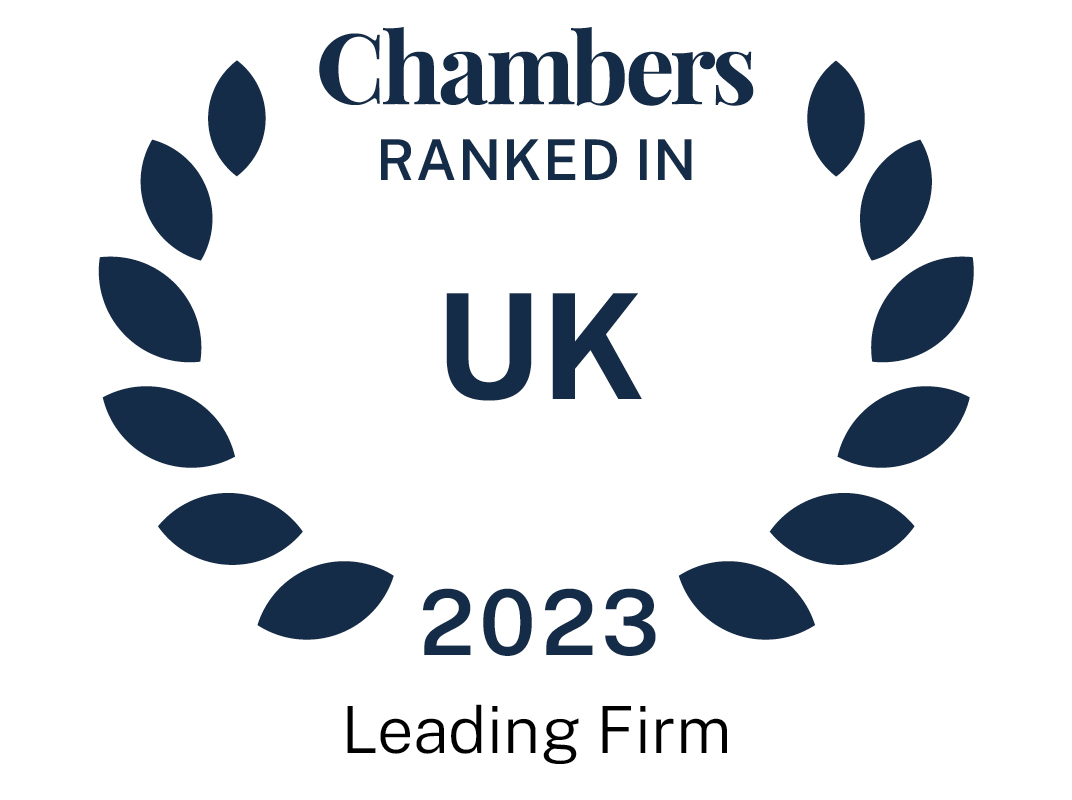 Also ranked in the following guides
About
Provided by DAC Beachcroft LLP
UK
Senior Partner: Virginia Clegg
Managing Partner: David Pollitt
Number of UK partners: 295
Number of other UK fee-earners: 1,473
Contacts:
Claims Solutions: Craig Dickson
Commercial: John Williams
Corporate: John Williams
Competition & Regulatory: Matthew Rutter
Dispute Resolution: John Bramhall
Employment & Pensions: Alex Lock
Global: Liam O'Connell
Health, Care & Public Law: Hamza Drabu
Tax: John Dunlop
Insurance: Helen Faulkner
Real Estate: Robert Lee
Firm Overview:
DAC Beachcroft is a leading international legal business of more than 2,800 people across offices in the UK, Eire, Europe, Latin America and Asia Pacific. The firm has one of the most comprehensive UK legal networks, operating from 11 locations: Belfast, Birmingham, Bristol, Edinburgh, Glasgow, Leeds, London, Manchester, Newcastle, Newport and Winchester.
The firm's purpose is to help clients and colleagues succeed, creating sustainable value. Its vision is to be recognised for its insight and outstanding commitment to clients.
DAC Beachcroft's teams of legal experts work in their chosen market sectors for international, institutional, private and government clients. They combine in-depth sector knowledge with astute commercial awareness and global reach, providing clients with a comprehensive advisory, claims, dispute resolution, regulatory and transactional capability.
Principle Areas of Practice:
DAC Beachcroft is a broad-based commercial firm with a strong heritage in insurance, health and real estate. The wide range of other sectors it supports include construction, financial services, retail, telecoms, technology and utilities.
Services include:
Banking & Finance
Commercial
Competition & Procurement
Data & Privacy
Governance
Intellectual Property
Outsourcing
Corporate
Dispute Resolution
Employment & Pensions
Public Law
Regulatory
Tax
International:
With market-leading insurance and dispute resolution practices in Chile, Colombia, Mexico and Spain, and local lawyers based in its London office, DAC Beachcroft is uniquely placed to advise throughout Latin America, supported in particular by the firm's offices in London, Madrid and Miami. This provides the firm with unrivalled access and local presence in the three most important LatAm insurance markets. Additionally, the firm has developed close working relationships in Brazil with Demarest Advogados, a full-service firm operating across all areas of commercial legal practice, and with leading insurance and reinsurance firm BLP in Central America. The firm also works with a network of leading local lawyers in other key LatAm jurisdictions, including Argentina and Peru.
DAC Beachcroft is proud to be a founding member of Legalign Global, a closely integrated alliance of four law firms, established in 2017, focused on the requirements of the international insurance market, operating from Australia, New Zealand, Germany and the USA, as well as the United Kingdom. The member firms are best in class in their regions and each enjoys a well-earned reputation in insurance law. DAC Beachcroft collaborates closely to provide the industry with uniformly high levels of service, quality and efficiency around the world.
The firm's legal experts work with clients throughout Europe from offices in Dublin, Madrid, Paris, Milan and Rome. Furthermore, in 2022, DAC Beachcroft signed a cooperation agreement to expand its relationship with existing Legalign Global partner BLD Bach Langheid Dallmayr, the market-leading insurance and liability law firm in Germany. Together, the two firms now have more lawyers in Europe than any other insurance-focused law firm.
DAC Beachcroft has an office in Singapore, which is a fully integrated part of the firm's global team, providing both domestic and international support, in particular to insurance clients. The firm also has a close relationship with Malaysian law firm Gan Partnership, based in Kuala Lumpur, providing insurance and reinsurance clients with a combination of DAC Beachcroft's experience within the international insurance and reinsurance sector, together with Gan Partnership's Malaysian law capability and first-class commercial and dispute resolution capabilities in Malaysia.
Ranked Offices
Provided by DAC Beachcroft LLP
DAC Beachcroft LLP rankings
UK Guide 2023
Filter by
London (Firms)
Commercial and Corporate Litigation
1 Ranked Lawyer
Construction: Contentious
1 Department
1 Ranked Lawyer
Department
Construction: Contentious
Lawyers
Corporate/M&A: £10-100 million
1 Department
Department
Corporate/M&A: £10-100 million
Employment: Employer
1 Department
5 Ranked Lawyers
Department
Lawyers
Employment: Employer: Healthcare
1 Department
2 Ranked Lawyers
Department
Employment: Employer: Healthcare
Lawyers
Employment: Employer: Industrial Relations
1 Department
1 Ranked Lawyer
Department
Employment: Employer: Industrial Relations
Lawyers
Professional Negligence
1 Department
1 Ranked Lawyer
Department
Lawyers
Professional Negligence: Technology & Construction
1 Department
1 Ranked Lawyer
Department
Professional Negligence: Technology & Construction
Lawyers
Real Estate Litigation
1 Department
Department