CR Partners in cooperation with Karanovic & Partners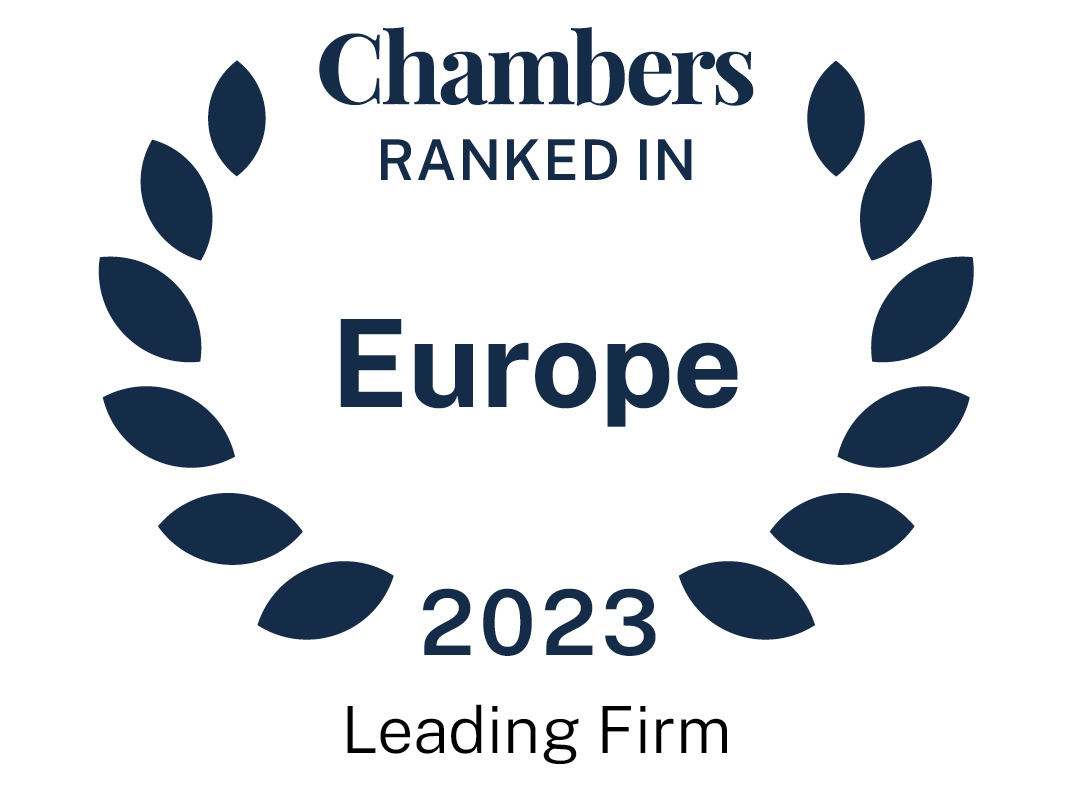 About
Provided by CR Partners in cooperation with Karanovic & Partners
Europe
Number of partners: 2
Number of fee-earners: 7
Languages: Albanian, English, Italian, Spanish
Firm Overview:
CR PARTNERS is an independent law firm in Albania, assisting domestic and international companies, international finance institutions, non-for-profit organizations, among others. The firm's main strength is its qualified and experienced team of lawyers of leading professionals in their areas of expertise, who have been assisting clients on Albanian law matters since 1996.
In 2021, Karanovic & Partners established a full cooperation with CR PARTNERS in Albania, offering seamless legal services to meet the needs of clients, no matter how complex they are, now with CR Partners in cooperation with Karanovic & Partners.
The firm's team is composed of highly motivated lawyers who are locally and internationally educated, speaking English, French and Italian, and who possess the necessary skills and expertise to answer the growing needs of clients for sophisticated advice to complex legal matters within prompt turnaround times.
The partners and senior members of the firm have benefited working in complex sophisticated finance, M&A, PPP transactions for Fortune 500 companies, often alongside magic circle firms and lawyers, which combined with a thorough knowledge and understanding of the local legal, business, and political environment, puts the firm in a position to provide unique and comprehensive advice to all clients, domestic and foreign having business or interest in Albania.
The firm has excellent reputation on the market and works with leading companies in major industries such as energy, telecommunications, banking, pharmaceuticals and consumer goods.

Main Areas of Practice:
Corporate & Commercial Contracts
Banking & Finance
Anti-Trust
Dispute Resolution
Employment
Energy & Infrastructure
Environment & Regulatory
IP & Consumer Goods
Real Estate
Telecommunications

Banking & Finance:
■ NBG Bank on the sale of shares of its subsidiary in Albania to American Bank of Investments
■ IuteCredit Europe on local securities related to a bond issue transaction
■ Intesa Sanpaolo on the digitalisation of banking services
Key Clients: Intesa Sanpaolo Bank, IuteCredit Europe, Visa
Contacts: Alban Caushi, Anisa Rrumbullaku

Commercial/Corporate:
■ Vodafone Albania on acquisition of leading fixed telecom services company ABCom
■ Saint Gobain (Albanian subsidiary) on matters of company, contract and employment law
■ Bankers Petroleum on matters of company and contract law
■ Albawings on company and commercial matters
Key Clients: Vodafone Albania, Bankers Petroleum, Saint Gobain, Albawings, Infosoft Group
Contacts: Anisa Rrumbullaku, Alban Caushi

Energy & Utilities/Projects:
■ Bankers Petroleum (largest onshore petroleum operation company) on various legal matters
■ IFC/Government of Albania on implementation of a health PPP project
■ Green for Growth on bankability of renewables energy sector in Albania
■ Agikons related to legal advise on implementation of a PPP in public schooling
■ Government of Albania/Roland Berger regarding PPP for an airport in Albania
Key Clients: Bankers Petroleum, Bechtel, Telemenia ltd
Contacts: Anisa Rrumbullaku, Alban Caushi

Competition:
■ Vodafone Albania on anti-trust matters related with state authorities' investigations
■ Pharmaceutical companies on investigations from the Albanian Competition Authority
■ Volkswagen on various merger filings in Albania
■ Daimler on competition advice
Key Clients: Vodafone Albania, Volkswagen, Saint Gobain, Farma Net, Daimler
Contact: Anisa Rrumbullaku

Intellectual Property:
■ Vodafone on matters regarding consumer protection, advertising, privacy and intellectual property
■ Mars Overseas Holding on privacy matters
■ Shiseido on trademark registration and trademark renewal matters
Key Clients: Vodafone Albania, Shiseido, Suavinex
Contact: Anisa Rrumbullaku

Consumer Goods & Product Safety:
■ Henkel on safety products regulatory and labelling matters
■ Suavinex on cosmetic products legislation and labelling matters
■ Google in matters of privacy and data protection
■ Pfizer in pharmaceutical sector regulatory matters
Key Clients: Pfizer, Mylan, Henkel, Suavinex
Contact: Anisa Rrumbullaku

Dispute Resolution:
■ Intesa Sanpaolo in various litigation matters
■ Vodafone Albania in tax and employment litigation
■ Saint Gobain in employment litigations
■ Bankers Petroleum in defamation disputes
■ Albawings in employment and corporate disputes
Key Clients: Intesa Sanpaolo, Saint Gobain, Bankers Petroleum, Albawings
Contact: Alban Caushi
OFFICES:
CR PARTNERS in cooperation with Karanovic & Partners
Ibrahim Rugova
Sky Tower, Suite 5/2
1001 Tirana, Albania
+355 4 2228181
Ranked Offices
Provided by CR Partners in cooperation with Karanovic & Partners
CR Partners in cooperation with Karanovic & Partners rankings
Europe Guide 2023
Filter by
Albania
Corporate/Commercial
1 Department
1 Ranked Lawyer
Department
Lawyers
Corporate/Commercial: Intellectual Property
1 Ranked Lawyer
Lawyers
Dispute Resolution
1 Department
2 Ranked Lawyers
Department
Lawyers