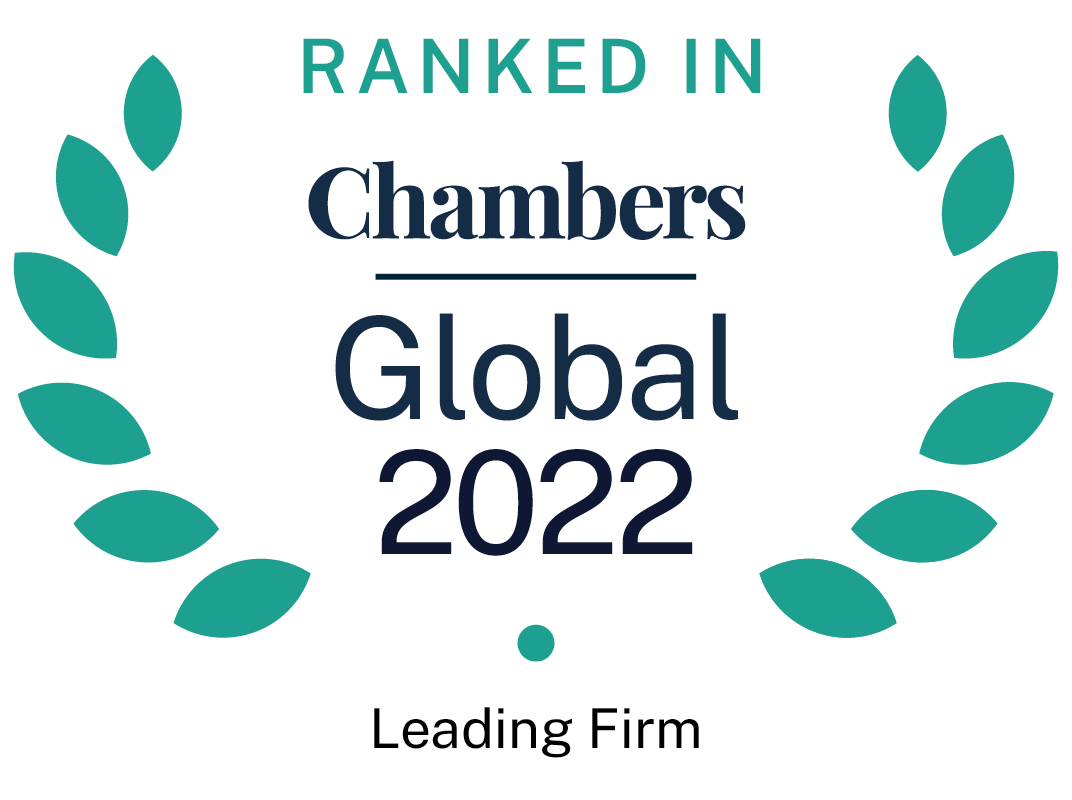 About
Provided by Collas Crill
Global
Firm Details
Group Managing Partner: Jason Romer
Managing Partners: BVI: Ellie Crespi, Cayman Islands: Stephen Leontsinis. Guernsey: Christian Hay
Number of Partners: 36
Number of Lawyers: 50
Number of other fee earners: 34
International Offices: BVI, Cayman, Guernsey, Jersey
Firm Overview
Collas Crill is a top ten offshore law firm with offices in BVI, Cayman, Guernsey, Jersey and London and was formed in 2011 with the merger of Collas Day in Guernsey and Crill Canavan in Jersey. Collas Crill extended its global reach in 2015 through a merger with Cayman Islands firm CARD (Charles Adams Ritchie & Duckworth) in 2015 then expanded into the BVI in 2017 through its merger with Farara Kerins.
Collas Crill delivers a comprehensive range of legal services locally and around the globe. Its clients include some of the world's leading financial institutions, international businesses, trusts and funds, as well as HNW individuals and families across the globe. The firm continues to build a network of independent and trusted partners around the globe.
Main areas of practice
Dispute Resolution
Collas Crill acts for a range of clients, including banks, trust companies, HNW individuals and international law firms.
Its Dispute Resolution specialists advise on litigation, restructuring, recovery and insolvency matters, co-ordinating advice from its multi-jurisdictional teams. The team frequently acts on contentious matters including asset tracing and shareholder claims, and have developed a niche in risk and regulatory work and contentious insolvency. 
The firm works on some of the largest and most complex cross-border insolvencies in its jurisdictions, and frequently advises top law firms from the United Kingdom, the People's Republic of China, the United States, as well as other jurisdictions. 
Corporate, Finance & Funds
Collas Crill's corporate, finance and funds team offer services in investment funds, banking and finance, securities and capital markets, corporate advisory, mergers and acquisitions, and risk and regulatory.
Its fund specialists offer advice on all aspects relating to the establishment, authorisation and structuring of funds and related investment vehicles with particular expertise acting for emerging managers and institutional investors. Collas Crill is experienced at managing risk across all types of banking and financial transactions and regularly advises on international and multi-jurisdictional activity. The firm was the first to manage public/private financing, has one of the largest portfolio of commercial property lending transactions in the Channel Islands, and has strong expertise in Islamic finance structures and funds.
The team has significant onshore and offshore experience in all aspects of security issues and capital markets transactions.
Collas Crill regularly acts in relation to significant M&A activity across all its jurisdictions, whether as lead counsel on local matters or as part of a multi-jurisdictional team.
The firm's risk and regulatory team assists leading international financial institutions across a range of matters, including regulatory investigations and enforcement, licensing and prohibition actions and AML/CTF and sanctions reporting and compliance.
Trusts & Private Client
Collas Crill advises high net worth individuals, families and fiduciaries across a range of private client services. 
The team advises families in respect of structure, creation of wills, capacity issues and probate, and individuals, family-controlled businesses and entrepreneurs, who are managing wealth across generations, on succession planning and transferring the control of assets. The team has particular expertise in acting for Middle Eastern clients.
Collas Crill also advises trust companies on establishing, administering and winding down private wealth structures including liaising with the families behind these structures and any regulatory issues that may arise.
The firm expanded its new family law practice in January 2021, advising on all legal aspects of divorce, children and finance.
Property
Collas Crill offers a full property service across its Guernsey, Jersey and Cayman Islands offices, providing top quality advice on all residential and commercial transactions, including freehold and leasehold real estate, acting for both landlord and tenant, buyer and seller.
UK Real Estate 
In 2010, Collas Crill became the first offshore law firm in the Channel Islands to establish a dedicated UK real estate practice. The team is highly experienced in dealing with the broad range of commercial and residential real estate available to investors, including individual investment properties and all sizes of real estate portfolios. The team strives to offer the most effective and practical structuring solutions. 
Offices
BVI, Tortola
125 Main Street
P.O. Box 144
Road Town
Tortola
British Virgin Islands
 T: +1 284 494 2717
 [email protected]
Cayman, Grand Cayman
Floor 2, Willow House
Cricket Square
PO Box 709
Grand Cayman KY1-1107
Cayman Islands
T: +1 345 9494544
Guernsey, St Peter Port
Glategny Court
PO Box 140
Glategny Esplanade
St Peter Port
Guernsey GY1 4EW
T: +44 (0) 1481 723191
 [email protected]
 
Jersey, St Helier
Gaspé House
66-72 Esplanade
St Helier
Jersey
JE1 4XD
T: +44 (0) 1534 601700
Ranked Offices
Provided by Collas Crill
Contributions
1 Contribution provided by Collas Crill
Slide 1 of 1
Trends and Developments | Cayman Islands
The Cayman Islands has long been considered a jurisdiction friendly to foreign investors, not least...
Trends and Developments | Cayman Islands
The Cayman Islands has long been considered a jurisdiction friendly to foreign investors, not least...
Collas Crill rankings
Global Guide 2022
Filter by
British Virgin Islands
Corporate & Finance including Investment Funds
1 Ranked Lawyer
Lawyers
Dispute Resolution
1 Department
Cayman Islands
Dispute Resolution
1 Department
3 Ranked Lawyers
Department
Lawyers
Investment Funds
1 Ranked Lawyer
Lawyers
Real Estate
1 Department
1 Ranked Lawyer
Department
Lawyers
Guernsey
Corporate & Finance including Investment Funds
1 Department
1 Ranked Lawyer
Department
Corporate & Finance including Investment Funds
Lawyers
Dispute Resolution
1 Department
6 Ranked Lawyers
Department
Lawyers
Trusts
1 Department
1 Ranked Lawyer
Department
Lawyers