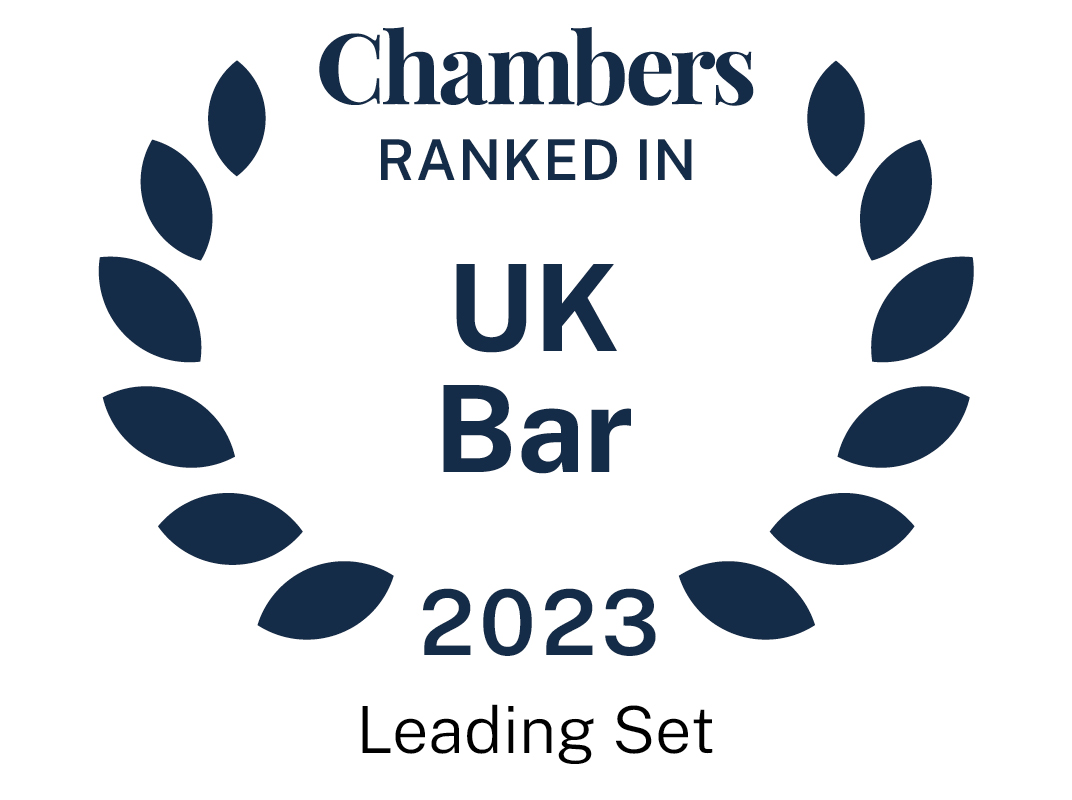 About
Provided by Civitas Law
UK Bar
Senior Clerk: Sandra Harvey
First Junior Clerk: Jonathan Mytton
Tenants: 20
Door Tenants: 4
THE CHAMBERS Civitas Law is an award-winning, leading specialist civil and public law barristers' chambers serving clients across Wales and England. It believes clients are best served by a set of highly specialist lawyers offering excellence and innovation in advisory work, drafting, mediation and advocacy.
With the support of its dedicated, experienced and highly responsive clerks and client support teams, barristers are able to provide a full range of counsel services in
personal injuries and clinical negligence;
employment;
public, planning and regulatory;
chancery, business consumer; and
ADR matters.
The wide range of experience within each group allows them to work successfully with clients from small track cases to a complex appeal. The set continues to develop its reputation by attracting the best of the Bar and aims to provide a cutting edge service whilst maintaining traditions of independence and integrity. The set works closely with its professional clients to ensure that chambers' services are tailored to their unique requirements and business objectives. Among its 19 members are barristers and former barristers who act as mediators and arbitrators and are appointed as Treasury Counsel, to the Attorney General's Panel and as counsel to the Welsh Government. Civitas Law has set itself for the highest standards in the delivery of services to its clients; that of excellence. The set aims to be professional and approachable and to provide legal advice which is clear and easily understood by lay clients.
WORK UNDERTAKEN Personal injuries and clinical negligence; chancery, business and consumer law; employment; public law, planning and regulatory; ADR.
Offices
The Mews, 38 Cathedral Road, Cardiff CF11 9LL
Tel: 02920 375020
Email: [email protected]
Members
Sir Wyn Williams FLSW (1974)
Bryan Thomas (1978)
Jonathan Walters (1984)
Graham Walters (1986) *
Nicholas David Jones (1987)
Mair Coombes Davies (1988) *
Lucy King (1992)
Anthony Vines (1993) A
Elizabeth Marshall (1995)*
Joanne Williams (1999)
Christopher Howells (1999)
Richard Cole (2000)
Matthew Graham Paul (2000) A
Simon Hughes (2003)
Nicklaus Thomas-Symonds (2004)*
Mona Bayoumi (2004) A
Victoria Hillier (2005)
Rebecca Mansell (2005)
Cathrine Grubb (2007)A
Dan Dyson (2007)
Kate Parker (2010) A
Owain Rhys James (2011) A
Alys Williams (2016)
Dominic Evans (2016)
Isabelle Knight (2019)
Crash Wigley (2021)
A Public/Direct Access
* Door Tenant
Ranked Offices
Provided by Civitas Law
Civitas Law rankings
UK Bar Guide 2023
Filter by
The Regions (Bar)
Administrative & Public Law
2 Ranked Barristers
Inquests & Public Inquiries
1 Ranked Barrister
Wales & Chester (Bar)
Chancery
1 Ranked Barrister
Clinical Negligence
2 Ranked Barristers
Commercial Dispute Resolution
3 Ranked Barristers
Employment
1 Set
5 Ranked Barristers
Immigration
1 Set
2 Ranked Barristers
Personal Injury
1 Set
2 Ranked Barristers