Chrysostomides Advocates & Legal Consultants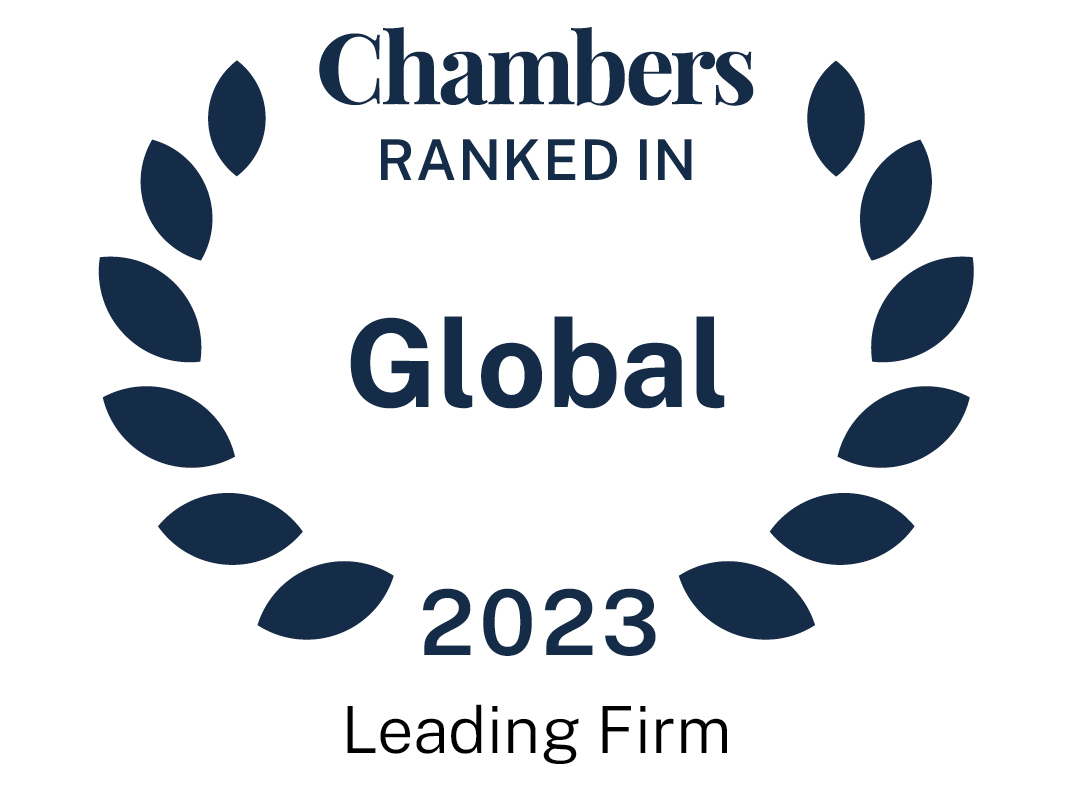 About
Provided by Chrysostomides Advocates & Legal Consultants
Global
Firm Details:
Co-Managing Partners: Chryso Pitsilli-Dekatris, George Mountis
Senior Partners: Eleni Chrysostomides, Georgia Chrysostomides Mountis
Number of Partners: 11
Number of Lawyers: 26
Languages: English, French, German, Greek, Russian
Firm Overview:
Chrysostomides Advocates & Legal Consultants is a leading independent Cyprus law firm established in 1981. Now one of the largest law firms in Cyprus, its team of over 80 legal experts and paralegals serves both local and international clients from offices in Nicosia and Limassol. The firm's work extends across a wide spectrum of practice areas and industry sectors, and clients range from multinational corporations to private companies and individuals from a variety of jurisdictions and backgrounds. Through its long-standing cooperation with independent law and multi-discipline professional associations or international legal firms, the firm has access to top worldwide legal resources and offers its clients seamless cross border solutions for their multi-jurisdictional needs.
Main Areas of Practice:
Banking & Secured Financing: The firm's dedicated banking and secured finance department efficiently handles the complex and time-critical requirements of international high-value financing or refinancing transactions, including project financing, syndicated, subordinated and mezzanine financing, ship financing and related securities such as share pledges, floating charges, financial collateral, mortgages etc. It also advises on the compliance of new and existing banking products and payment solutions with current legislation; on banking regulatory and licensing requirements; on bankers' custodian agreements, ISDA agreements and related products; asset preservation and security enforcement and procedures and, more recently, on blockchain technology.
Key Contact: Chryso Pitsilli-Dekatris
Email: [email protected]
Competition & EU Law: The firm's competition team renders assistance to both local and international clients on all aspects of national and EU competition law, including the preparation and handling of Merger Control notifications before the Commission for the Protection of Competition ('CPC') in Cyprus, defending businesses on anti-competitive behaviour investigations by the CPC, providing advice in order to ensure compliance with national and European Competition rules or other sectoral regulations and representation before the CPC. The team works alongside the firm's EU practice lawyers, whose expertise spans across all the main regulatory fields governed by EU law, including data protection, telecommunications, e-commerce, financial services and technology.
Key Contact: Anna Rossides
Email: [email protected]
Corporate & Commercial: The department advises on all aspects of corporate and commercial law and practice and has worked on some of the most significant and high-profile transactions involving Cyprus structures, valued at several tens of million to billions of USD. It regularly advises on corporate and commercial transactions involving Cyprus vehicles, especially acquisitions of both private and public companies, joint ventures, local and cross border mergers, corporate restructurings, secured project financing and securitisation.
Key Contact: Chryso Pitsilli-Dekatris
Email: [email protected]

Energy: The firm has been advising leading companies within the energy industry from the US, Russia, Ukraine, Canada, the Middle East/North Africa and the European Union for over three decades. More recently the firm has accumulated expertise and has assisted clients in renewable energy projects both in Cyprus and abroad. Local knowledge, coupled with the firm's long-standing expertise and broad-ranging skills in corporate and commercial law, finance, tax and competition law, ensures the delivery of seamless services in the field of energy law.
Key Contact: Dimitris Papapolyviou
Email: [email protected]
Intellectual Property: The firm's highly specialised IP practice offers the full range of IP and related services and boasts an extensive list of high-calibre global clients, including top luxury brand owners, pharmaceutical companies, international franchise systems, and some of the world's leading manufacturers for a wide range of products.
Key Contact: Eleni Chrysostomides
Email: [email protected]
Litigation, Arbitration & Mediation: The team provides specialist advice and representation on litigation, arbitration and mediation, and its lawyers have extensive experience before the Cyprus Courts and various international arbitration courts and tribunals. The team deals with highly complex cases of multijurisdictional corporate litigation, shareholders' disputes, enforcement of foreign judgments and arbitration awards, disputes arising in relation to employment, intellectual property, professional liability, antitrust, enforcement of pledges, as well as complex insolvency litigation. The team has leading expertise in administrative recourses, debt recovery and family disputes.
Key Contact: George Mountis
Email: [email protected]
Tax: The tax department's team members have full knowledge of and understand the intricacies of the Cyprus and international taxation systems, and work with clients in a comprehensive manner to maximise tax benefits, according to their overall objectives. The department provides across-the-board advice on all tax issues, from the simpler matters to multijurisdictional transactions, where the team offers the support needed to plan and implement proposed structures in a tax-efficient manner.
Key Contact: George Ioannou
Email: [email protected]
Technology & Blockchain: The team assists with issues specific to crypto assets and blockchain technology matters, such as advice on AML/KYC and GDPR issues, legal advice regarding Initial Coin Offerings and Security Token Offerings for issuers as well as regulatory licensing advice for Crypto-Asset Service providers. Value-added legal advice is offered to start-ups, or to existing business, that are seeking to explore setting up in Cyprus.
Key Contact: Costas Mavrides
Email: [email protected]
Ranked Offices
Provided by Chrysostomides Advocates & Legal Consultants
Contributions
2 Contributions provided by Chrysostomides Advocates & Legal Consultants
Chrysostomides Advocates & Legal Consultants rankings
Global Guide 2023
Filter by
Cyprus
General Business Law
1 Department
2 Ranked Lawyers
Department
Lawyers
Chryso Pitsilli-Dekatris
Head of General Business Law
General Business Law: Dispute Resolution
1 Ranked Lawyer
Lawyers
Articles, highlights and press releases
5 items provided by Chrysostomides Advocates & Legal Consultants
Slide 2 of 3
Two new associates join our team of lawyers
We are most happy to welcome associates Yiannis Ioannou and Stella Dekatris, who join our growing team of lawyers! Both Yiannis and Stella undertook their training for admission to the Cyprus Bar Association with us, and joined the firm as associates upon the completion of their training.