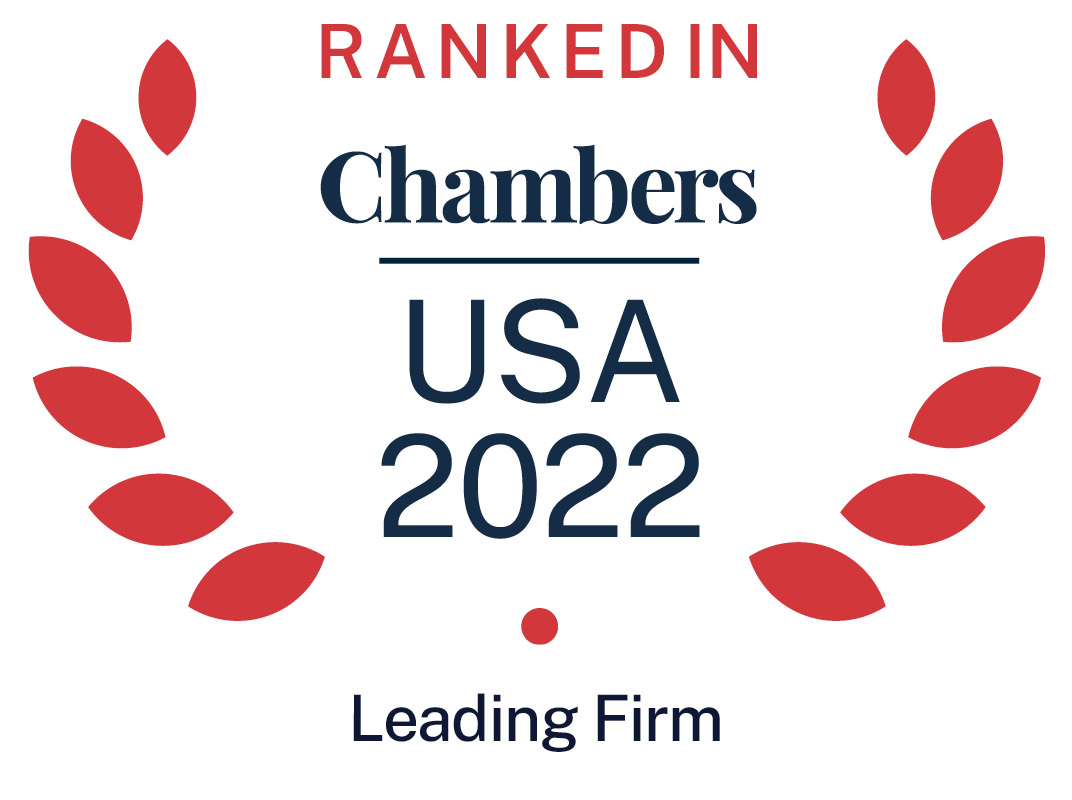 About
Provided by Cassidy Levy Kent
USA
Firm Details
Number of partner attorneys: 14
Number of other attorneys and economists: 14
Languages: Cantonese, English, French, German, Greek, Hebrew, Italian, Japanese, Mandarin, Portuguese, Spanish, Taishanese, Turkish
Firm Overview
Cassidy Levy Kent (USA) LLP is a top-rated international trade law boutique based in Washington DC specializing in trade remedies, customs, market access, trade policy and trade negotiations. Among other work, the firm's lawyers bring unique client service and perspective via their work in close collaboration with its partners at top-ranked Cassidy Levy Kent (Canada) LLP on shared matters for US and Canadian clients. The firm also relies extensively on its accomplished in-house team of economists to achieve superior results for clients in trade remedies, customs, and other matters.
As one of the largest trade groups in North America, the firm is known for its expertise in antidumping, countervailing duty and safeguard litigation, including its deep bench and its thorough case development and prosecution before the U.S. International Trade Commission and U.S. Department of Commerce.
The firm is well-regarded by clients and decision-makers for its compliance practice before U.S. Customs and Border Protection, and for its work in Section 301 matters before the Office of the U.S. Trade Representative and in Commerce's Section 232 national security investigations and implementation.
The firm advises stakeholders on export controls and sanctions matters, as well as in trade disputes and appellate matters before the World Trade Organization and pursuant to the Agreement between the United States of America, the United Mexican States, and Canada (USMCA/CUSMA).
Main Areas of Practice
Cassidy Levy Kent lawyers are ranked as top-tier practitioners and regularly participate in complex trade litigation matters in the United States, in Canada, and before World Trade Organization and other dispute settlement bodies. The firm's lawyers are also widely recognized for their extensive advisory services involving cross-border commercial activities — such as customs — and advice regarding export control compliance and sanctions.
Antidumping and Countervailing Duties: The firm boasts an unparalleled record in trade remedies litigation at the U.S. International Trade Commission and U.S. Department of Commerce. Among the firm's recent successes were prohibitively high antidumping and countervailing duties on imports of mattresses.
Customs: The firm has a highly-regarded Customs practice that helps clients minimize regulatory risk, avoid disruption to their supply chains, and mitigate against customs liability. Its lawyers' expertise includes advising global companies in customs matters in multiple countries, including developing uniform global customs classification processes, compliance programs and valuation structures. The firm helps clients conduct internal investigations, and represents clients in proceedings before Customs and appellate courts. In recent years the firm has also advised clients on new tariffs imposed by the US for national security and trade policy reasons, including counselling clients on potential exclusions, duty mitigation strategies, and how to use these tools to advance their commercial interests.
Negotiations: Working with the U.S. Department of Commerce, U.S. Customs and Border Protection, and U.S. Department of Agriculture, the firm has secured market-stabilizing suspension agreements in trade concerning sugar and tomatoes from Mexico designed to protect domestic industries producing those agricultural goods from unfairly traded imports.
Safeguard Litigation: Litigating before the U.S. International Trade Commission, the firm delivered a tariff-rate quota safeguard remedy on large residential washing machines, which was successfully modified to account for stockpiling of imports and extended. In a separate proceeding, the firm secured access to solar cells within a safeguard on solar cells and panels for a domestic solar panel manufacturer.
Key Clients: Whirlpool; U. S. Steel; Leggett & Platt; Tempur-Sealy; Mattel; Honeywell; Chemours; Delta Air Lines; Husqvarna; and coalitions of U.S. sugar, tomato, biodiesel, and forgings industries.
Offices
Washington DC, USA
Ottawa, Canada (Cassidy Levy Kent (Canada) LLP)
Ranked Offices
Provided by Cassidy Levy Kent
USA - Head office
Washington, DC

900 19th Street NW, Fourth Floor, Fourth Floor, Washington, DC, District of Columbia, USA, 20006
Cassidy Levy Kent rankings
USA Guide 2022
Filter by
USA - Nationwide
International Trade: Customs
1 Department
1 Ranked Lawyer
Department
International Trade: Customs
Lawyers
International Trade: Trade Remedies & Trade Policy
1 Department
4 Ranked Lawyers
Department
International Trade: Trade Remedies & Trade Policy
Lawyers