Cassels Brock & Blackwell LLP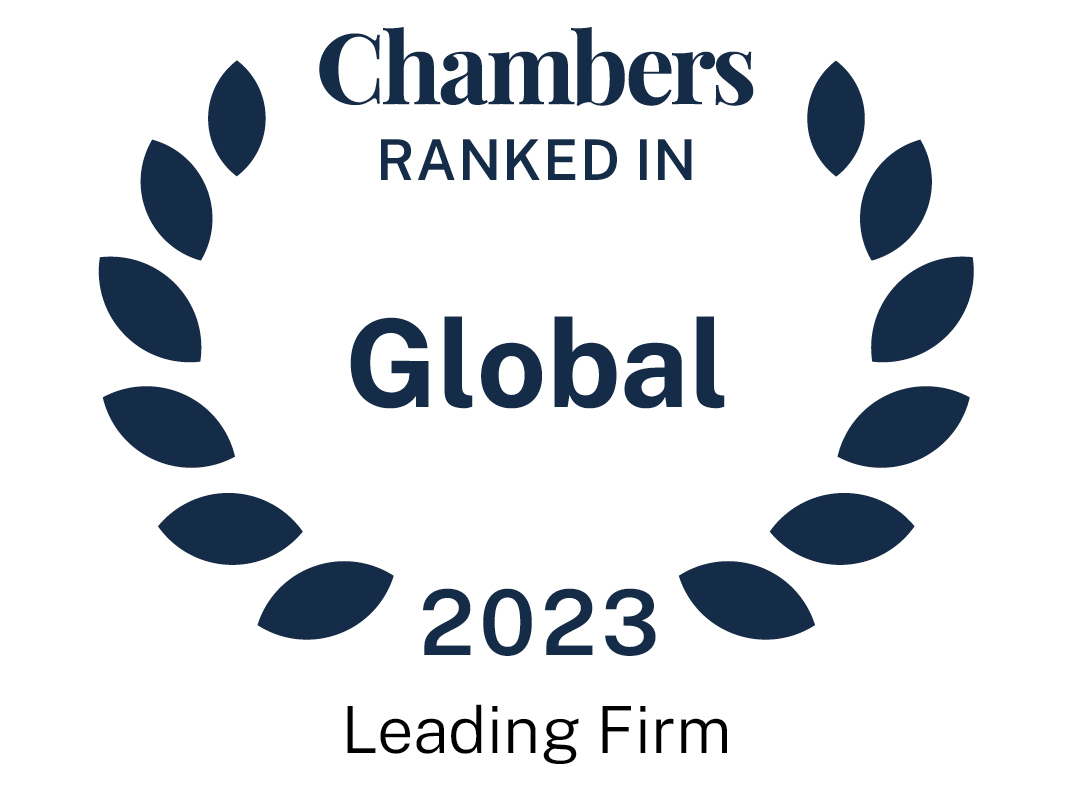 About
Provided by Cassels Brock & Blackwell LLP
Global
Managing Partner: Mark Bennett
Deputy Managing Partner: David Budd, Kristin Taylor
Chief Operating Officer: John Tsiofas
Director of Marketing and Business Development: Peter Wismath
Number of partners: 158
Number of associates: 103
Number of counsel and advisors: 5

Firm Overview:
Cassels Brock & Blackwell LLP is a leading provider of legal services to Canadian and international clients offering a full range of sophisticated business transaction, advocacy and advisory services from its offices in Toronto, Vancouver and Calgary. The firm's national platform and breadth of expertise allows it to work effectively with organisations of all sizes and to handle domestic and international engagements of every nature and complexity. The firm's lawyers make it a point to understand their clients' business objectives, listen to their needs and stay up-to-date on the issues that affect their industries and markets.

Cassels has been ranked amongst the top Canadian firms in league table results published by Bloomberg and Thomson Financial for both mergers and acquisitions activity and equity offerings. Many of its lawyers have been recognised by prominent Canadian, US and international publications and directories including Chambers Global, the Canadian Legal Lexpert Directory, the Lexpert/American Lawyer Guide to the Leading 500 Lawyers in Canada and Best Lawyers. Practitioners proudly serve leadership roles in business, political, civic, charitable and cultural organisations in community, national and international organisations.
International Work:
The firm's extensive North American and international experience allows its lawyers to assist clients in taking advantage of national and global opportunities. Cassels has represented a wide variety of clients, both Canadian and international, whose business affairs have crossed borders.

International clients include mining companies with interests across the globe, manufacturers, major franchisors, suppliers to Canadian companies, Canadian suppliers to international companies, multinationals with branches in Canada, companies undergoing financial restructuring with operations in Canada and companies wishing to list their stock on Canadian or international stock exchanges.

Practice Areas:
■ Aboriginal
■ Banking & Financial Services
■ Cannabis
■ Class Actions & Product Liability
■ Competition & Foreign Investment
■ Construction
■ Employment & Labour
■ Energy
■ Entertainment & Sports
■ Franchise
■ High Growth & Venture Capital
■ Hospitality
■ Information Technology & Data Privacy
■ Infrastructure
■ Insurance & Reinsurance
■ Intellectual Property
■ International Trade
■ Litigation
■ Mergers & Acquisitions
■ Mining & Natural Resources
■ Municipal, Planning & Environmental
■ Private Equity
■ Real Estate & Development
■ Regulatory
■ Restructuring & Insolvency
■ Securities
■ Securities Litigation
■ Taxation
■ Universities & Colleges
Ranked Offices
Provided by Cassels Brock & Blackwell LLP
Canada
Calgary

Suite 3810, Bankers Hall West, 888 3rd Street SW, AB, Calgary, Alberta, Canada, T2P 5C5

View ranked office

Vancouver

Suite 2200, HSBC Building, 885 West Georgia Street, Vancouver, British Columbia, Canada, V6C 3E8

View ranked office
Contributions
2 Contributions provided by Cassels Brock & Blackwell LLP
Slide 1 of 1
Trends and Developments | Canada
Natural resource extraction has always been an important component of the Canadian economy.Canada,...
Trends and Developments | Canada
Natural resource extraction has always been an important component of the Canadian economy.Canada,...
Cassels Brock & Blackwell LLP rankings
Global Guide 2023
Filter by
Canada
Aboriginal Law
1 Department
2 Ranked Lawyers
Department
Lawyers
Banking & Finance
1 Department
3 Ranked Lawyers
Department
Lawyers
Competition/Antitrust
1 Department
Department
Competition/Antitrust: Litigators
1 Ranked Lawyer
Lawyers
Intellectual Property
1 Department
1 Ranked Lawyer
Department
Lawyers
Intellectual Property: Litigation
1 Ranked Lawyer
Lawyers
International Trade/WTO
1 Ranked Lawyer
Lawyers
Mining (International & Cross-Border)
1 Department
8 Ranked Lawyers
Department
Mining (International & Cross-Border)
Lawyers