Caplin & Drysdale, Chartered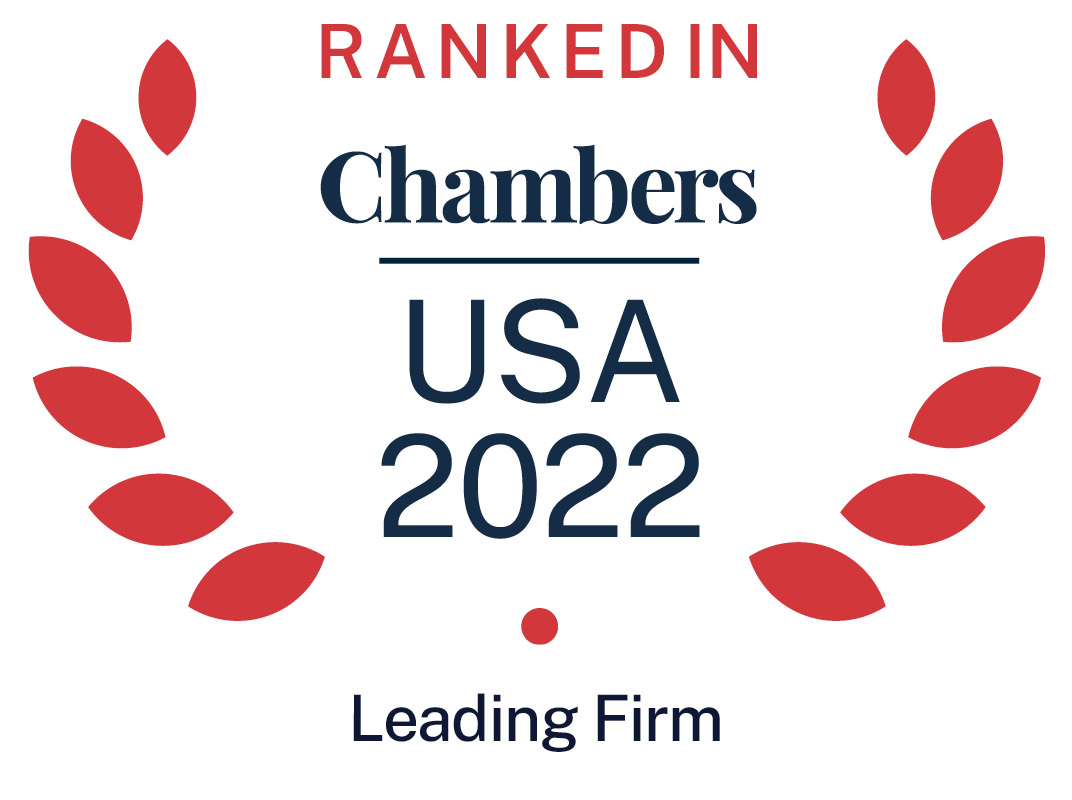 About
Provided by Caplin & Drysdale, Chartered
USA
President: Ann C McMillan
Number of partners: 32
Number of lawyers: 62
Languages: English, Korean, Spanish, French, German, Albanian, Dutch, Flemish, Hebrew, Italian, Mandarin, Ukrainian, Russian, Hindi, Bengali, Urdu
Founded by former IRS commissioner Mortimer Caplin, Caplin & Drysdale is headquartered in Washington, DC, with an office in New York City. For more than 55 years, the firm has provided a full range of tax, tax controversy and related legal services to companies, organizations and individuals throughout the United States and around the world. The firm also provides counseling on matters relating to bankruptcy, creditors' rights, exempt organizations, political activity, complex litigation, employee benefits, private clients, corporate law and white-collar defense. Please visit www.caplindrysdale.com for more information.
Main Areas of Practice:
Bankruptcy & Creditors' Rights:
For over 30 years, Caplin & Drysdale's bankruptcy litigation practice has protected the rights of creditors in courts throughout the United States. The firm is regularly retained in Chapter 11 bankruptcy cases to analyze and resolve high-profile, complex and cutting-edge disputes. From the unique to the routine, the practice encompasses the full range of issues potentially affecting creditors in bankruptcy proceedings.
Contact: Ann C McMillan
Tel: 202 862 5080
Email: [email protected]
Complex Litigation:
Caplin & Drysdale litigators are regularly asked to handle complex business, financial and commercial disputes that have put a business in peril. The firm also represents plaintiffs around the world seeking to have their rights vindicated through the court system.
Contact: Kevin C Maclay
Tel: 202 862 7841
Email:[email protected]
Business, Investment & Transactional Tax:
Caplin & Drysdale has broad experience advising and representing public companies, other business entities and their principals in tax planning and controversy matters. The firm's areas of substantive tax experience relevant to these entities include corporate tax, partnership tax, subchapter S, the taxation of regulated investment companies and real estate investment trusts, the taxation of insurance companies and products, tax accounting, financial products, payroll and other withholding taxes.
Contact: Mark D Allison
Tel: 212 379 6060
Email:[email protected]
Corporate:
Caplin & Drysdale counsels a range of clients in corporate law matters, including M&A, joint ventures and choice of business entities and alternative organizational structures. The firm also has extensive experience with corporate governance and transactions for non-profit organizations.
Contact: Ann C McMillan
Tel: 202 862 5080
Email: [email protected]
Exempt Organizations:
Serving some of the nation's most prominent private foundations, public charities and other non-profit organizations, the firm has handled a wide range of operational and governance issues for exempt organizations. The group counsels clients on political and lobbying issues, assists clients in raising revenue through a variety of business structures, advises regarding unrelated business tax issues and monitors relevant legislative and regulatory activities. The firm also represents clients in high profile, complex IRS examinations.
Contact: Sharon P. Want
Tel: 202 862 7849
Email: [email protected]
International Tax:
Caplin & Drysdale advises clients on matters relating to the taxation of international transactions, operations and investments and transfer pricing, including tax-efficient structuring of cross-border investments and transactions, as well as optimum use of tax treaties, foreign tax credits, tax deferral and entity classification.
Contact: J Clark Armitage
Tel: 202 862 5078
Email: [email protected]
Political:
The firm regularly counsels clients on the laws pertaining to government ethics, lobbying and campaign finance. The group represents clients on both sides of the political aisle, including corporations, trade associations, political action committees, political parties, private individuals, presidential campaigns and high profile federal, state and local candidates.
Contact: Matthew T Sanderson
Tel: 202 862 5046
Email: [email protected]
Private Client:
Caplin & Drysdale counsels individuals and families on domestic and cross-border income and estate planning issues, including the use of trusts, foundations and wills and the application of tax treaties. The firm represents domestic and international clients in disputes with the IRS regarding their income, estate, gift and generation skipping transfer tax liabilities.
Contact: Beth Shapiro Kaufman
Tel: 202 862 5062
Email: [email protected]
Tax Controversies, Tax Litigation, Tax Crimes:
Caplin & Drysdale has been engaged in this practice area for over 50 years, with significant experience in all phases of tax controversy, fraud and tax litigation. The firm also has a robust practice in the area of voluntary disclosures, particularly involving undeclared offshore accounts, which has been an increasing focus of IRS enforcement efforts.
Contact: Scott D Michel
Tel: 202 862 5030
Email: [email protected]
White-Collar Defense:
With significant experience and Washington 'know-how,' Caplin & Drysdale's federal white-collar prosecution has represented clients in numerous types of white-collar criminal inquiries, including allegations of government procurement and program fraud, antitrust and securities offenses, mail fraud, wire fraud, customs violations, money laundering and campaign finance and public corruption investigations. Companies have also engaged the firm to conduct internal investigations of potential wrongdoing.
Contact: Mark E Matthews
Tel: 202 862 5082
Email: [email protected]
Ranked Offices
Provided by Caplin & Drysdale, Chartered
USA
New York

21st Floor, 600 Lexington Avenue, New York, New York, USA, NY 10021

View ranked office
Caplin & Drysdale, Chartered rankings
USA Guide 2022
Filter by
District of Columbia
Bankruptcy/Restructuring
1 Department
2 Ranked Lawyers
Department
Lawyers
Tax
1 Department
5 Ranked Lawyers
Department
Lawyers
New York
USA - Nationwide
Political Law
1 Department
3 Ranked Lawyers
Department
Lawyers
Tax: Controversy
1 Department
2 Ranked Lawyers
Department
Lawyers
Tax: Fraud
1 Department
3 Ranked Lawyers
Department
Lawyers