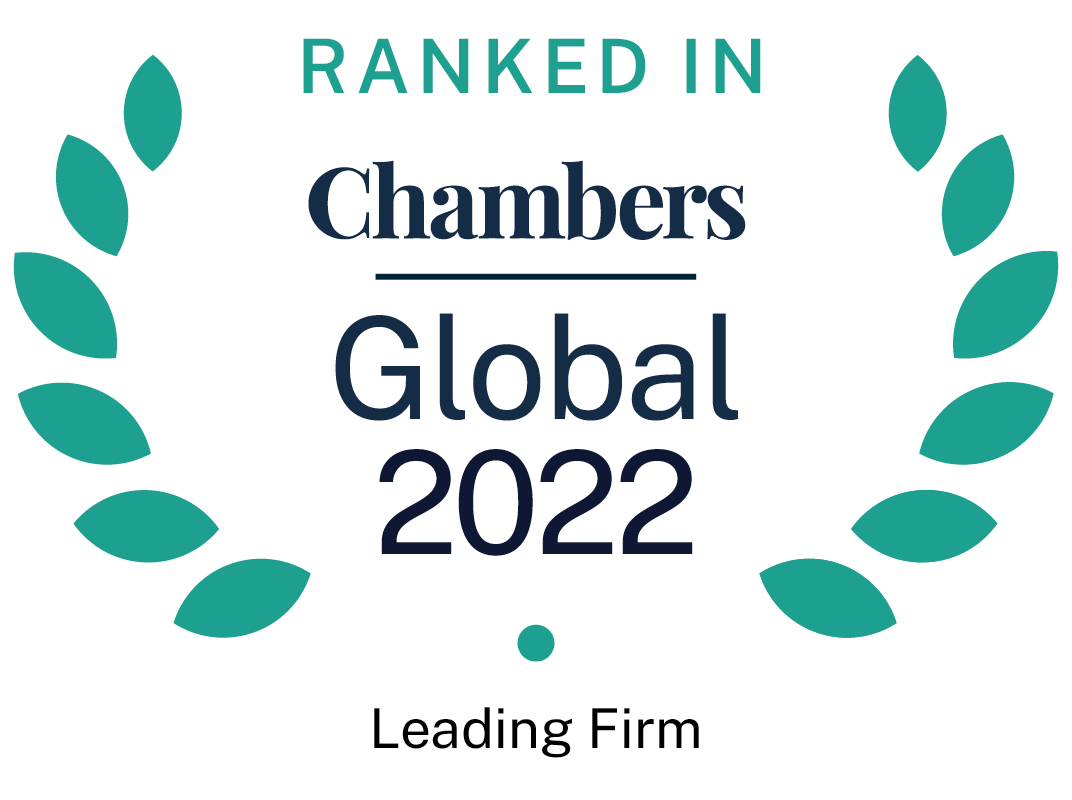 About
Provided by Bruun & Hjejle
Global
Managing Partner: Andreas Nielsen
Number of partners worldwide: 30
Number of other lawyers worldwide: 126
Languages: Danish and other Scandinavian languages, English
Firm Overview:
Bruun & Hjejle keeps its focus on the following strategic areas – M&A, real estate and dispute resolution. This prioritisation allows the firm to fully comprehend its dealings with businesses and the associated processes. Bruun & Hjejle's lawyers have the ambition to find solutions to the most complex legal disputes and transactions while working in integrated teams with many different legal experts. Main Areas of Practice:
M&A:
Bruun & Hjejle is a market leader for M&A and advises buyers, sellers and financial advisers on both public and private mergers and acquisitions and private equity buyers on private equity-financed deals. Bruun & Hjejle delivers the full range of services in M&A transactions, working in multi-disciplinary teams with lawyers from specialist groups. Many of the firm's M&A transactions have a multijurisdictional or cross-border dimension.
Real Estate & Construction:
Bruun & Hjejle's real estate and construction group is unparalleled in the Danish market and advises on all matters involving real estate, including complex property transactions, real estate financing, development projects and construction law. The firm has been entrusted with a variety of high-profile, complex cases, and its clients include a number of the most active players in the Danish real estate sector.
Dispute Resolution:
With dispute resolution having been a core focus area for decades, Bruun & Hjejle offers market-leading expertise and is frequently sought out to assist with many of the largest and most complex disputes in the market – both domestic and international. Besides acting as counsel and adviser in arbitral and judicial proceedings as well as mediation, the firm conducts investigations and the full range of statutory and regulatory enquiries and disciplinary proceedings.
Capital Markets:
Bruun & Hjejle's capital markets practice group advises issuers, underwriters, arrangers and investors on every aspect of equity and debt capital offerings and issues in a global context.
Banking & Finance:
Bruun & Hjejle's banking and finance team provides specialised advice on all types of financing transactions and derivatives as well as regulatory advice to
financial institutions and sector organisations on every aspect of their business.
Restructuring & Insolvency:
Bruun & Hjejle's restructuring and insolvency group advises on all aspects of corporate restructurings and insolvency proceedings. Its practitioners understand the dynamics of businesses in distress and have handled some of the biggest bankruptcies and restructurings in Denmark.
Competition & EU Law:
Bruun & Hjejle has a leading competition practice covering all aspects of Danish and EU competition law, including merger control and cartel investigations. The firm acts in ground-breaking competition and State aid litigation before the Danish courts, the General Court and the Court of Justice of the European Union.
Employment:
Bruun & Hjejle has a highly specialised, business-oriented employment practice, which provides advice on all aspects of corporate HR, collective bargaining, employment law and dispute resolution-related HR, often in a cross-border context.
Energy:
Bruun & Hjejle's energy group provides specialised advice on all aspects within the electricity, oil, gas, renewables, water and waste management fields. The firm has vast experience representing government, municipal and privately owned energy and utilities companies.
GDPR:
Bruun & Hjejle's data protection team holds some of the country's foremost GDPR experts providing specialised and tailor-made advice on all legal aspects of the regulation on data protection, including not only the Danish Act on Processing of Personal Data but also rules and practices specific to a wide range of sectors.
IT & Media:
Bruun & Hjejle's IT group provides specialist advice in ITrelated matters. The firm assists several key actors within the IT field and also advises clients outside the field on the conclusion of IT-related contracts. Bruun & Hjejle also has in-depth experience within the media and entertainment sector and advises a wide range of leading players in the media and entertainment industry.
Intellectual Property:
Bruun & Hjejle advises on all aspects of the creation, exploitation and enforcement of IP rights. The firm's lawyers have detailed knowledge of the complex rules and regulations in the IP field as well as a profound commercial understanding.
Public & International Law:
As the only Danish law firm, Bruun & Hjejle has a practice area specifically focusing on private and public international law. Bruun & Hjejle is highly experienced within the particular legal aspects relating to public law and the public sector advising clients on all aspects of constitutional, municipal and administrative law.
Private Equity:
Bruun & Hjejle advises on all legal matters regarding investments in Danish and foreign funds and establishment of alternative investment structures with Danish and foreign investors. Our advisers are mainly specialists in private equity and banking and finance who are highly specialised and experienced, and we work closely with Danish managers, pension funds and other institutional investors.
Corporate:
Bruun & Hjejle has extensive experience in advising listed, family-owned, fund-owned and private equity-owned companies on all aspects of corporate law.
Ranked Offices
Provided by Bruun & Hjejle
Bruun & Hjejle rankings
Global Guide 2022
Filter by
Denmark
Banking & Finance
1 Department
3 Ranked Lawyers
Department
Lawyers
Corporate/M&A
1 Department
3 Ranked Lawyers
Department
Lawyers
Dispute Resolution
1 Department
3 Ranked Lawyers
Department
Lawyers
International & Cross-Border Capabilities
1 Department
Department
International & Cross-Border Capabilities