BRANDL TALOS Rechtsanwälte GmbH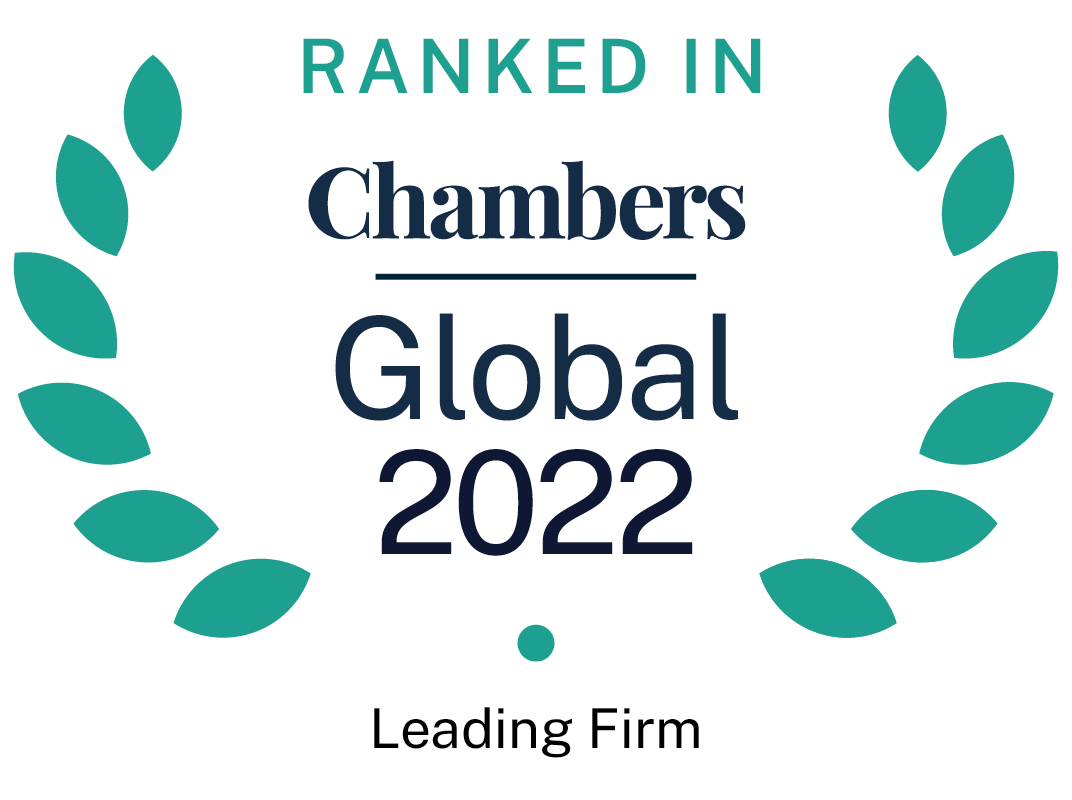 About
Provided by BRANDL TALOS Rechtsanwälte GmbH
Global
Managing Partners: Thomas Talos, Christopher Schrank, Roman Rericha, Nicholas Aquilina, Markus Arzt
Number of partners: 5
Number of lawyers: 29
Languages: German, English, French, Croatian, Bosnian
Firm Overview:
Brandl Talos ranks among the leading Austrian firms in the fields of capital markets, M&A, banking and finance, gaming and entertainment as well as white-collar crime. With its team of lawyers trained at leading US law and business schools and top international law firms, Brandl Talos has built an outstanding reputation in its areas of expertise. The firm has advised innovative start-ups from their first venture capital financing to successful IPOs, participated in large and complex international M&A transactions and assists leading banks and financial service institutions on a regular basis.
Brandl Talos has developed an enviable client base including major internationally listed companies and eight of the ten largest Austrian financial institutions. Advising numerous international clients, Brandl Talos has matured substantial experience and international exposure, which is particularly reflected in the firm's growing track-record of complex and innovative high-end cross-border transactions.
Main Areas of Practice:
Gaming & Entertainment:
The firm has extensive international expertise in the wider gaming and betting sector, including social gaming, fantasy sports and e-sports. Brandl Talos provides regulatory, licensing, compliance and transactional advice at an international level and frequently advises on major multijurisdictional M&A deals in the gambling sector. The firm's unique combination of gambling regulatory advice and expertise in M&A/transaction work brings added value and hands-on advice to every deal in the wider field of gaming and gambling. The firm has also taken several multinational operators through licensing procedures and assisted with market access in jurisdictions across Europe and the US. As compliance becomes an area of increased attention for regulators and law enforcement agencies alike, the team also focuses on helping clients improve their approach towards compliance, reduce the regulatory risk, and successfully get a company "transaction-ready" to pass the scrutiny of audits and due diligence.
Services:
■ Regulatory and transactional legal advice to international gaming and betting operators
■ Support in market access and licensing
■ Legal advice on innovative digital products
■ Compliance: reviewing, auditing and implementing compliance management in areas such as AML/CTF, responsible gaming and GDPR
■ Negotiating and drafting complex agreements for the gambling industry, including sponsor- and marketing agreements, software license agreements, white label agreements
Contacts: Thomas Talos, Nicholas Aquilina, Petra Thurner
Corporate/Mergers & Acquisitions:
The firm provides top-tier transactional services and has extensive experience in corporate and M&A transactions. Its core competence is to handle complex high-volume cross-border M&A transactions. The team provides clients with thoughtful strategic advice and brings a thorough understanding of clients' businesses and needs. The advice given is highly business-oriented, with a commitment to achieving the best possible deals for the clients.
Services:
■ General Corporate Law
■ M&A transactions (public and private)
■ Takeover Law
■ Venture Capital/Private Equity deals
■ Joint Ventures
■ Management Buy-Outs/Management Buy-Ins
■ Structured auctions
■ Carve-Out Transactions and Asset Deals
■ Leveraged Buy-Outs
■ Management Participation Plans
■ Acquisition Financing
■ Due Diligence
Contacts: Thomas Talos, Roman Rericha, Markus Arzt, Stephan Strass, Adrian Zuschmann
Capital Markets Law:
The firm advises on all aspects of capital markets law and its assignments regularly involve large international matters. Every type of transaction in the capital markets is in good hands with the team, from the 'classic' transactions such as IPOs, acquisitions, recapitalisations and bond is-suances, to bespoke solutions for project financing in any sector (including the renewable energy sector).
Services:
■ Equity and Debt Capital Markets
■ Stock Exchange Offerings
■ Consultant liability
■ Corporate financing transactions (including issuance of bonds, participation rights and debt financing)
■ Hybrid Equity Instruments
Contacts: Thomas Talos, Markus Arzt, Raphael Toman, Ernst Brandl
Banking & Finance:
The firm understands regulatory activity, both from its collaboration with regulatory bodies and from its years of experience representing clients vis-a-vis agencies. A large number of banks and insurance companies, as well as numerous national and international investment firms, rely on this firm. It develops complex financial instruments, assists national and international financial service providers in proceedings with and against the Austrian Financial Markets Authority (FMA), and provides comprehensive regulatory advice and support in all matters concerning the FMA. Last but not least, the firm has been engaged to represent its clients in matters of civil litigation involving thousands of opponents who claimed damages resulting from unlawful advice.
Services:
■ Banking Law/legal representation during regulatory inquiries
■ Loans
■ E-Money
■ Regulatory Law, legal enforcement
■ Litigation
Contacts: Christian Lenz, Raphael Toman, Ernst Brandl
White-Collar Crime:
Organisations need to adapt their compliance regulations and keep their internal risk management in mind. The expertise of the firm's criminal lawyers and many years of experience in capital markets and corporate law are the perfect combination for balancing economic and criminal considerations. The firm is a reliable partner for its clients in all stages of criminal proceedings.
Services:
■ White-Collar Crime
■ Criminal Procedural Law
■ Compliance
■ Advice in connection with criminal complaints
Contact: Christopher Schrank, Alexander Stücklberger
Dispute Resolution:
With the firm's proven expertise in banking, capital markets, corporate law, gaming law and white-collar-crime, its clients have come to appreciate the full service and highly efficient way of coordinating and managing a large number of related yet still individual, complex cases led before various courts and administrative bodies. The firm is pioneering in Austrian civil procedure law with its coordination of a class action process involving over 120 civil cases and more than 1,700 plaintiffs.
Services:
■ Contract Law
■ Real Estate Law
■ Insurance Law
■ Civil defence regarding matters involving life insurance
■ E-Commerce
■ Litigation
Contacts: Christopher Schrank, Christian Lenz, Anela Blöch, Raphael Toman, Patrick Mittlböck, Ernst Brandl
OFFICES:
AUSTRIA
VIENNA: Mariahilfer Straße 116, 1070
Tel: +43 1 522 5700 Fax: +43 1 522 5701
Email: [email protected]
Website: www.brandltalos.com
Ranked Offices
Provided by BRANDL TALOS Rechtsanwälte GmbH
BRANDL TALOS Rechtsanwälte GmbH rankings
Global Guide 2022
Filter by
Austria
Corporate/M&A
1 Department
2 Ranked Lawyers
Department
Lawyers
Global Market Leaders
Gaming & Gambling
2 Ranked Lawyers
Lawyers