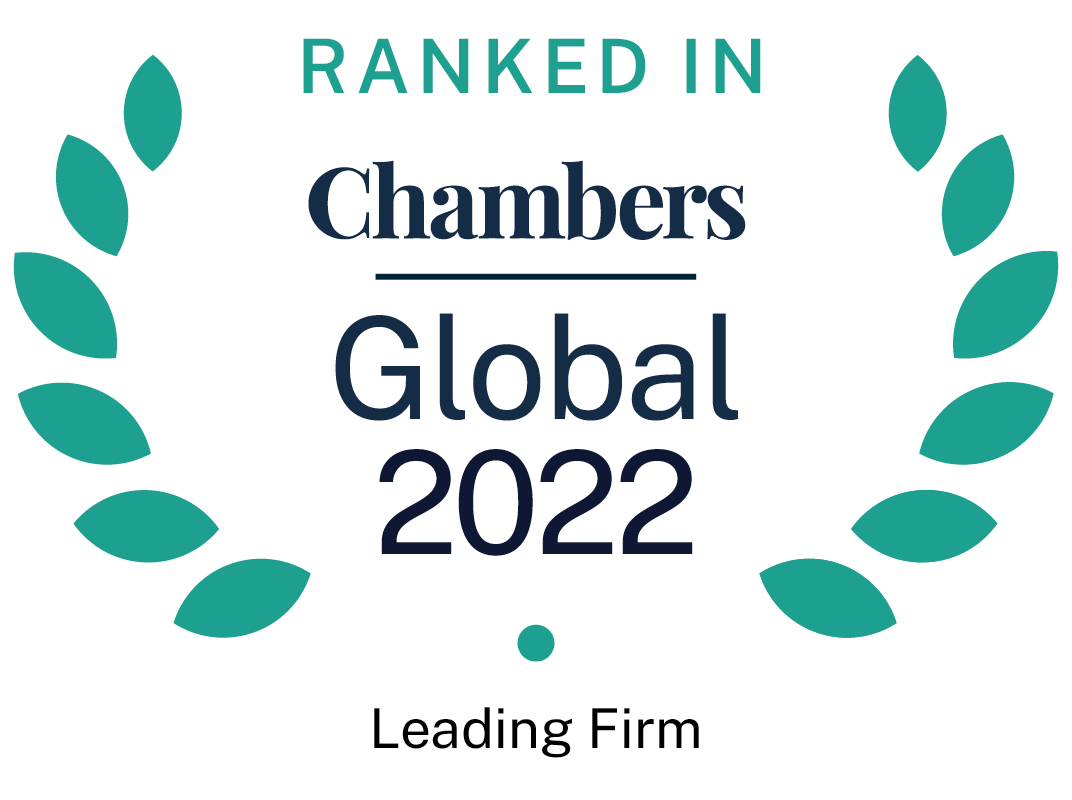 About
Provided by bpv Huegel
Global
Managing Partners: Christoph Nauer, Florian Neumayr and Bernhard Schatz
Number of partners: 14
Number of lawyers: 48
Languages: English, French, German, Spanish
Firm Overview:
bpv Huegel is one of the leading Austrian law firms. bpv Huegel advises national and international corporate and private clients in all fields of commercial law. Both nationally and, within bpv, internationally, integrated teams work closely together to provide clients with tailor-made solutions.
Further members of bpv are: bpv Jádi Németh, Budapest, Hungary; bpv Grigorescu Stefanica; Bucharest, Romania; bpv Braun, Prague, Czech Republic and Bratislava, Slovakia.

Main Areas of Practice:
Capital Markets, Banking & Finance
Competition & Antitrust
Corporate/M&A
Data Protection
Dispute Resolution
Employment
Environmental & Energy
Intellectual Property & Technology
Litigation & Arbitration
Private Client
Real Estate
Restructuring & Insolvency
Tax
Corporate/M&A:
7 partners; 17 fee earners based in Austria
■ Raiffeisen Informatik on the sale of global operating COMPAREX Group to KKR backed SoftwareONE and sale of re-investment in the CHF 2.9bn IPO of Software- ONE
■ €760mn sale of stake in listed CAI to Starwood Capital by Immofinanz
■ Microsoft Venture Fund M12 and Point72 Ventures on their $20M funding in Blackshark.ai, the creator of first semantic 3D digital twin of the entire Earth
■ German Würth Group in the acquisition of the Upper Austrian C.I.C.M.P. Vertriebs-GmbH, a leading company focusing on hydraulic connection technology and the assembly of hydraulic hoses.
Key Clients: BAWAG PSK, BP Europa SE, KELAG, OMV, Raiffeisen Holding, RWA Raiffeisen Ware Austria, Verbund, International Airlines Group, CEMEX, Joyson, ISS
Contact: Thomas Lettau
Tel: +43 2236 893 377
Email: [email protected]
Contact: Elke Napokoj
Tel: +43 1 260 500
Email: [email protected]
Competition & Antitrust:
4 partners; 2 non-equity partners; 5 fee earners, based in Vienna and Brussels

■ Representation of Nichicon, in the so-called Capacitors Case in the proceedings before the European General Court; liaising and coordination with other counsels worldwide
■ Representation of BP Europa SE in all antitrust matters in Austria
■ Representation of A1 Telekom Austria AG in all antitrust matters in Austria
■ Representation of OTIS in numerous proceedings with regard to claims for compensation for damages following the Elevator Cartel
Key Clients: Al Telecom Austria, BP Europa SE, OMV/OMV Gas, RWA Raiffeisen Ware Austria, and many more (confidential)
Contact: Astrid Ablasser-Neuhuber
Tel: +43 1 26050 205
Email: [email protected]
Contact: Florian Neumayr
Tel: +43 1 260 50 206
Email: [email protected]
Contact (EU Law): Christian F. Schneider
Tel: +43 1 26050 204
Email: [email protected]
Capital Markets, Banking & Finance:
2 partners; 8 fee earners based in Austria
■ IMMOFINANZ on its € 1.14 bn takeover bid for S IMMO incl € 500mn Bridge Facility
■ Raiffeisen as shareholder in CHF 2.8bn IPO of Software- ONE on SIX and in CHF 380mn, CHF 350mn and CHF 111mn private placements of SoftwareONE shares in ABBs
■ EUR 356mn combined placement of mandalory convertible notes (first-to-market in Austria) and share placement by lMMOFINANZ in ABBs)
Key Clients: STRABAG SE, Valneva SE, IMMOFINANZ, Raiffeisen Holding
Contact: Christoph Nauer
Tel: +43 2236 893 377
Email: [email protected]
Contact: Elke Napokoj
Tel: +43 1 260 500
Email: [email protected]
Tax:
3 partners; 3 fee earners based in Austria
■ Tax advice in M&A transactions listed above, cross border groups structures, private foundations, estate planning
■ Tax litigation
■ Other tax advice confidential
Contact: Gerald Schachner
Tel: + 43 2236 893 377
Email: [email protected]
Dispute Resolution:
4 partners; 7 fee earners based in Austria
■ Defence in more than 50 multi-plaintiff follow-on private enforcement cases
■ Representation in a multi-million euro VIAC arbitration in the field of chemical engineering
■ Advice to and representation with respect to competition law implications in an multi-hundred million euro ICC energy arbitration case
■ Representation in a multi-million EUR ICC arbitration in the field of complex plant engineering
Key Clients: MAN, OTIS, BP Europa SE, FIAT and many more (confidential)
Contact: Florian Neumayr
Tel: +43 1 260 50 206
Email: [email protected]
Contact: Markus Schifferl
Tel: +43 1 260 50 206
Email: [email protected]
Public Law:
2 Partners; 3 fee erarners based in Austria
■ Representation in energy and telecommunication regulation cases
■ Advice and representation in environmental cases (in particular planning and waste management, remedying of environmental damages)
■ Advice regarding the transition of the energy sector to renewable energy
■ Litigation before administrative courts and the Constitutional Court
Key Clients: A1 Telekom Austria, OMV, VERBUND, KELAG, BAT, Mayer & Co
Contact: Christian F. Schneider
Tel: +43 1 260 50 204
Email: [email protected]
Real Estate:
3 partners; 7 fee earners based in Austria
■ Acquisition and sale (including forward sales) of real estate portfolios and single premises
■ Advice on building projects, agreements for architects, general contractors and lease contracts as well as legal aspects of property management
■ Real estate related litigation and judicial enforcement
■ Project development and financing
Key Clients: IMMOFINANZ, FLE GmbH, Mitras Immobilien Investmentgesellschaft mbH, Silfin Capital Advisory GmbH
Contact: Michaela Pelinka
Tel: +43 1 260 500
Email: [email protected]
Contact: Dominik Geyer
Tel: +43 2236 893 377
Email: [email protected]
Intellectual Property/IT-Law/Data Protection:
1 partner; 3 fee earners based in Austria
■ Advice to a software developer for software in products for audio services; advice relating to OEM agreement and software licence
■ Advise to a television channel regarding the implementation of a video and streaming platform (OTT service)
■ Advice to various companies regarding the implementation of an organisation in compliance with the GDPR, particularly advice with new market offerings, e.g. IoTApplications, profiling technologies
■ Advice to and representation with regard to trademark issues (inter alia administration of trademark portfolios, IP due diligences, license agreements)
Key Clients: Kapsch Group, cargo-partner, Beiersdorf (and many more confidential clients)
Contact: Sonja Dürager
Tel: +43 1 260 500
Email: [email protected]
bpv Huegel rankings
Global Guide 2022
Filter by
Austria
Corporate/M&A
1 Department
4 Ranked Lawyers
Department
Lawyers
Gerhard Fussenegger
Expertise based abroad in Belgium
Dispute Resolution: Arbitration
1 Ranked Lawyer
Belgium
Competition: EU
1 Ranked Lawyer
Lawyers
Gerhard Fussenegger
Foreign expert for Austria
Other Lawyers