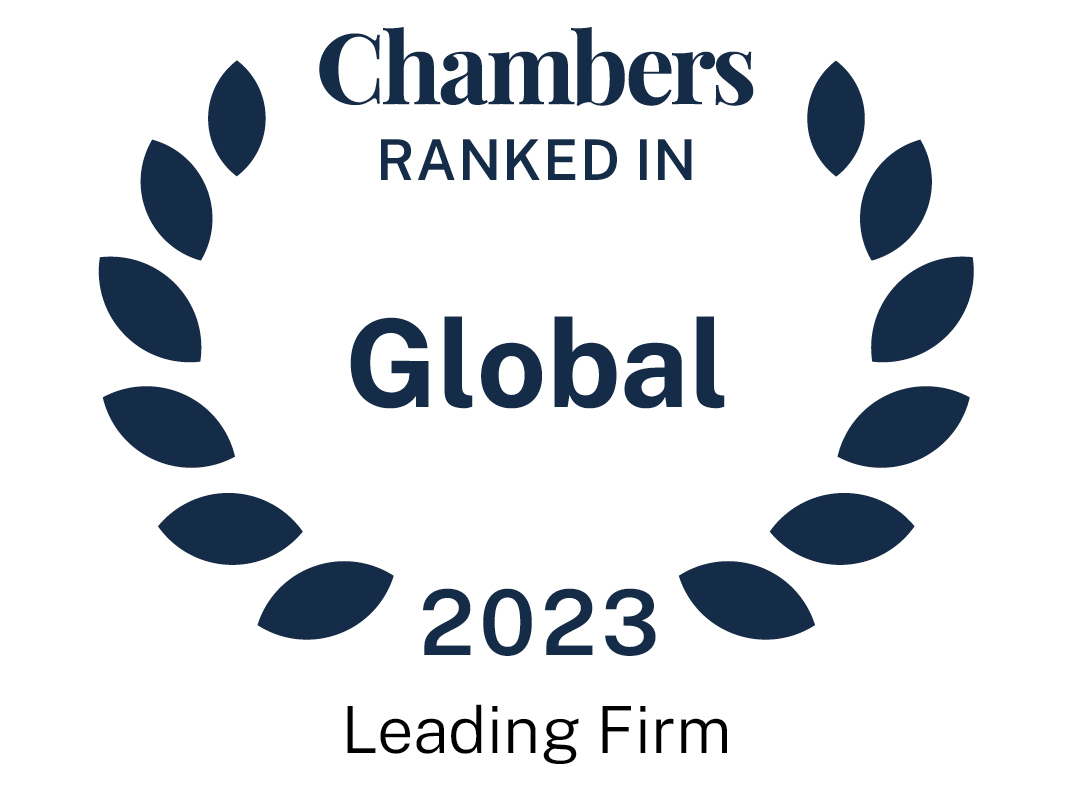 About
Provided by Bech-Bruun
Global
Chairman: Anne Buhl Bjelke
Chief Executive Partner: Steen Rode
Number of partners: 64
Number of lawyers: 340
Languages: Bosnian, Chinese, Croatian, Dutch, English, French, German, Hebrew, Hindi, Italian, Russian, Spanish, the Scandinavian languages, Turkish, Urdu
Firm Overview:
Bech-Bruun is a market-oriented law firm offering specialist services. Bech-Bruun is among the leading full-service law firms in Denmark and one of the largest within the Nordic region. Bech-Bruun advises on all aspects of corporate and commercial law providing Danish as well as international clients with tailored, interdisciplinary and value-adding solutions based on in-depth industry knowledge.
PRACTICE AREAS
Capital Markets
Compliance Data Protection
Dispute Resolution
Economic Crime & Anticorruption
Energy & Supply Environment
EU & Competition
Family Business Succession
Financial Analyses
Financing
Foundations
Infrastructure
Insolvency & Restructuring
Insurance
Intellectual Property
IT & Digitalisation
Labour & Employment Law
Life Science
M&A & Corporate Matters
Marketing & Advertising
Media & Entertainment
New Technology
Pension
Private Client
Procurement
Public Law & Administration
Real Estate & Construction
Regulatory Issues
Shipping & Logistics
Tax
Trademarks & Design
SECTOR TEAMS
Agriculture & Food
Construction
Corporate Real Estate
Energy & Energy Supply
Financial Sector
Industry & Production
Insurance & Pension
Life Science & Healthcare
Professional Services
Public Sector
Retail & Consumer Goods
Technology, Media & Telecom
Transport & Logistics
Main Areas of Practice:
Banking & Finance:
Bech-Bruun has vast experience in and extensive knowledge of the global banking and finance markets. It provides specialist advice on all domestic and cross-border banking and financerelated matters, including advice on lending and acquisition finance, syndicated loans, bonds and debt capital markets, project finance, asset finance, banking and regulatory advice, derivatives and structured products.
Capital Markets:
Bech-Bruun's specialist lawyers advise on stock exchange, capital market and regulatory matters in domestic and crossborder transactions. Services include compliance, securities offerings, including stock exchange listings, private placements and secondary offers, verifications, securities trading and regulation of securities, takeover bids and delisting.
Corporate/M&A:
Bech-Bruun's corporate/M&A team is one of the largest in the market and the quality of our partners and associates are unmatched. The team has the expertise, experience and resources required to handle the largest and most complex private and public transactions in the Danish market. Over the past years, Bech-Bruun has advised on most major transactions in the Danish market and is consistently among the law firms advising on the very largest transactions. This market position is a testament to the M&A team's qualifications in advising on national and international M&A transactions of all sizes and within all sectors. The team also has a market leading role on public M&A and is constantly engaged on capital market mandates such as takeover bids, IPO's, and private placements.
Dispute Resolution:
Bech-Bruun's dispute resolution comprises experts specialising in litigation before the Danish Supreme court, High Courts, as well as arbitration tribunals and administrative complaints boards. The group has in-depth knowledge of alternative dispute resolution, such as mediation and court-based mediation, as well as litigation risk assessments and choice of law and jurisdiction clauses in international contracts.
Employment:
Bech-Bruun's employment practice group ranks as one of the strongest teams of advisers to public and private sector clients in Denmark. The practice group continues to be widely recognised for its strength within all types of employment issues, including litigation, incentives, trade secrets and outsourcing. The practice group is a key player within share and asset business transfers and is broadly recognised for its corporate focus and understanding of the clients' needs. The practice group has been first mover within matters pertaining to whistleblower issues and today, the practice group often assists in setting up whistleblower schemes.
Energy:
Bech-Bruun's large and experienced energy team differentiates its services from the market by offering interdisciplinary cooperation combined with high specialisation. Bech-Bruun recently dedicated a team of its experienced associates and partners to working exclusively in the renewable energy sector. The team has played a role in almost every high profile energy transaction that involved Danish interests in the past years, and is unique among the world's law firms for its' breadth and depth of experience, particularly in offshore wind sector transactions. Bech-Bruun has become a market leader in this field by strengthening its know-how and expertise, and is now at forefront of the Danish energy sector.
EU & Competition:
Bech-Bruun assists private enterprises and public organisations in construing and applying competition law and public procurement law in practice. Bech-Bruun represents clients in complex cases before the EU courts and the Danish supervisory authorities and courts in cases involving all aspects of competition law and public procurement law, incl. cartel investigations, abuse of dominance, merger control proceedings and claims for compensation. Bech-Bruun's expertise covers a wide range of industries, incl. transport, media/broadcasting, retail, waste, energy, pharmaceuticals, agriculture, and postal services.
Intellectual Property:
Bech-Bruun provides market-leading advice within all aspects of IP, incl. patents and utility models, trademarks, designs, copyright with an unique footprint within life sciences, media and entertainment, IT, digitalisation and new technologies. The tier 1 legal advisory renders support to clients on IP strategy, enforcement, defence, litigation and prosecution and regulatory matters. As the only Danish law firm with a representative office in China, Bech-Bruun has deep knowledge of the protection and enforcement of IP rights in China and neighbouring countries.
Labour Law:
Bech-Bruun is specialised in the area of labour and employment law. Bech-Bruun regularly offers legal counsel to, inter alia, listed companies, international corporations, public authorities etc. on issues within all areas of labour and employment law. Bech-Bruun is often involved in cases of general public importance brought before the ordinary courts, the Labour Court, the Unfair Dismissals Board and arbitration tribunals.
Real Estate & Construction:
Bech-Bruun's experienced team of real estate and construction experts work together to resolve all legal and financial aspects of complex private property investments and construction projects as well as public private partnerships. The team's advisory services include contracts, procurement, financing, liability and insurance as well as disputes and litigation.
Reconstruction/Insolvency:
Bech-Bruun has one of the largest and most experienced restructuring practice group in Denmark, comprising partners appointed as permanent trustees of bankruptcy estates by the Bankruptcy Divisions of the Maritime and Commercial Court and by the court of Århus, chairman of the Association of permanent trustees of the Maritime and Commercial Court and vice chairman of the Association of Danish Insolvency Lawyers. Bech-Bruun has a leading creditor practice, advising the large domestic banks, as well as multiple international financial institutions. Bech-Bruun handles the full range of work, incl. non-contentious whole-business restructurings, debt restructurings, the acquisition of distressed assets, and insolvencies.
Tax:
Bech-Bruun's tax group is among the most specialised and has expert qualifications within the entire spectrum of direct and indirect taxes, such as M&A tax planning, group structures, VAT, structured finance and financial instruments as well as high-end tax litigation.
Ranked Offices
Provided by Bech-Bruun
Denmark
Aarhus C

Værkmestergade 2, 8000 Aarhus, Aarhus C, Midtjylland, Denmark, DK-8100

View ranked office
Contributions
6 Contributions provided by Bech-Bruun
Slide 1 of 3
Trends and Developments | Denmark
Law and Practice | Denmark
Slide 2 of 3
Law and Practice | Denmark
The general counsel's comprehensive guide | Denmark
Law and Practice | Denmark
The general counsel's comprehensive guide | Denmark
Slide 3 of 3
Trends and Developments | Denmark
The Danish court system has, in recent years, implemented a digital platform () for the management...
Law and Practice | Denmark
The general counsel's comprehensive guide | Denmark
Bech-Bruun rankings
Global Guide 2023
Filter by
Denmark
Banking & Finance
1 Department
2 Ranked Lawyers
Department
Lawyers
Corporate/M&A
1 Department
7 Ranked Lawyers
Department
Lawyers
Dispute Resolution
1 Department
2 Ranked Lawyers
Department
Lawyers
Intellectual Property
1 Department
5 Ranked Lawyers
Department
Lawyers
Claus Barrett Christiansen