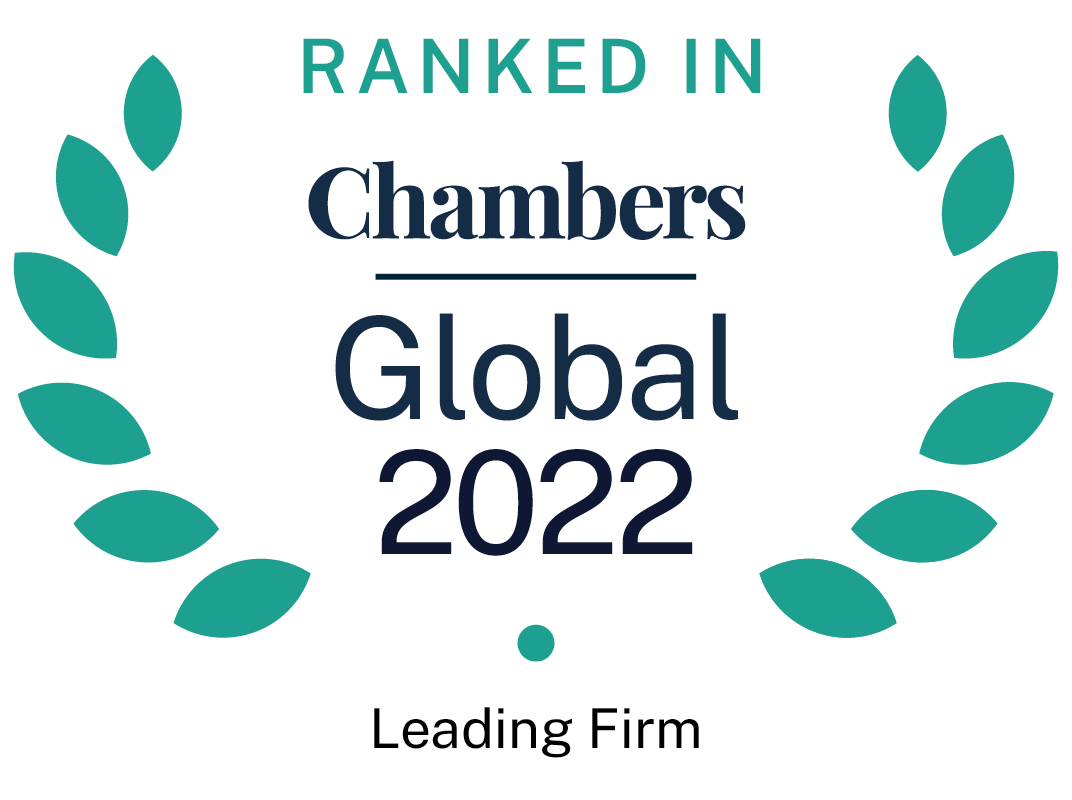 About
Provided by Bae, Kim & Lee LLC
Global
Managing Partner: Dongwoo SEO
Number of partners: 265
Number of all professionals: 700+
Number of International Offices: 8
Languages: Korean, English, Mandarin, Cantonese, Japanese, German, French, Spanish, Portuguese, Vietnamese, Burmese
Firm Overview:
Bae, Kim & Lee LLC ('BKL') offers comprehensive services for businesses and investors in global market. A firm of more than 500 lawyers, BKL is able to deliver swift and focused advice in every area of commercial interest. Specialised practice groups regularly advise on a wide span of cross-border transactions for clients, among them many multinational enterprises and investor groups.
Main Areas of Practice and Recent/Impressive Work Highlights:
Banking & Finance
Capital Markets
Competition/Antitrust
Corporate/M&A
Construction & Real Estate
Restructuring & Insolvency
Insurance & Shipping
Intellectual Property
International Arbitration
International Trade & Anti-Dumping
Labour & Employment
Dispute Resolution
Tax
Technology, Media & Telecommunications
Banking & Finance:
■ Advised Credit Suisse on its financing for The Carlyle Group's investment in KB Financial Group
■ Advised NH-Amundi Asset Management on its financing for the biomass project in Teesport UK
■ Advised The Export-Import Bank of Korea on its financing for a nuclear power plant in Barakah, UAE
Capital Markets:
■ Advised on the IPOs of Kakao Bank, Krafton, SK Biopharmaceuticals, Big Hit Entertainment, Samsung BioLogics, Doosan Bobcat, etc.
■ Advised Republic of Korea on its issuance of Foreign Exchange Equalisation Bonds
■ Advised LG Display on the issuance of Green Bonds
Competition/Antitrust:
■ Multi-jurisdictional merger filings for Hyundai Heavy Industries' acquisition of Daewoo Shipbuilding & Marine Engineering
■ Represented LG Electronics for the lawsuit filed by Qualcomm for appealing KFTC's anti-trust fine
■ Represented Tesla Korea on KFTC investigation on consumer protection issue
Corporate & M&A:
■ Advised Emart Inc on its acquisition of eBay Korea
■ Advised Delivery Hero on its acquisition of Woowa Brothers
■ Advised Unilever on its acquisition of Carver Korea
■ Advised Tesco PLC on its sale of Homeplus
Intellectual Property:
■ Represented Dongkook Pharm for its patent litigation between Novartis AG on Octreotide
■ Represented Lotte Confectionery for its trademark infringement litigation filed by Ezaki Glico over a look-alike product
■ Represented LG Chem for its trade secret dispute between SK Innovation on issues related to electric-vehicle batteries
■ Advised on licensing out transactions including Hanmi Pharm's deal with Sanofi, Janssen, Eli Lilly, Boehringer Ingelheim
Dispute Resolution (Litigation, Arbitration):
■ Representing the Republic of Korea in high profile ISD suits against Lone Star and Schindler Elevator
■ Represented Hyundai Oilbank in a 18-yearlong post M&A dispute against Hanwha Energy (currently known as Incheon Oil)
■ Represented Berjaya Group for Securing Damages from the Suspended Construction of a Jeju Yerae Residential Resort Complex
Real Estate:
■ Advised on the establishment of Lotte REIT for its IPO and listing, marking the first REIT deal in Korea with an overseas offering
■ Advised Merlin Entertainment on the development of Legoland Korea, the first-ever global theme park construction project in Korea
■ Advised Korea Land & Housing Corporation on the South Saad Al Abdullah New Town Development Project in Kuwait
■ Advised Hanwha Engineering & Construction on its Bismayah New City Development Project in Iraq
Tax:
■ Defended KORAIL against tax authorities in a lawsuit over the deductibility of compensation expenses associated with Yongsan Development Project, the biggest real estate development project in Korean history
■ Representing Bank of China in the corporate tax litigation over the issue of interest income
■ Provided general tax advisory services to multinational companies on their starting business in Korea such as UberEats, Tesla, Philip Morris, etc.
Offices:
Bae, Kim & Lee LLC rankings
Global Guide 2022
Filter by
Asia-Pacific Region
Arbitration (International)
1 Department
Department
Arbitration (International)
Japan
Intellectual Property
1 Ranked Lawyer
North Korea
General Business Law
1 Department
2 Ranked Lawyers
Department
Lawyers
Chan Ho Lee
Expertise based abroad in South Korea
Wook Yoo
Expertise based abroad in South Korea
South Korea
Banking & Finance: Domestic Firms
1 Department
3 Ranked Lawyers
Department
Banking & Finance: Domestic Firms
Lawyers
Capital Markets: Domestic Firms
1 Department
5 Ranked Lawyers
Department
Capital Markets: Domestic Firms
Lawyers
Corporate/M&A
2 Department
8 Ranked Lawyers
Department
Corporate/M&A (North Korea)
Lawyers