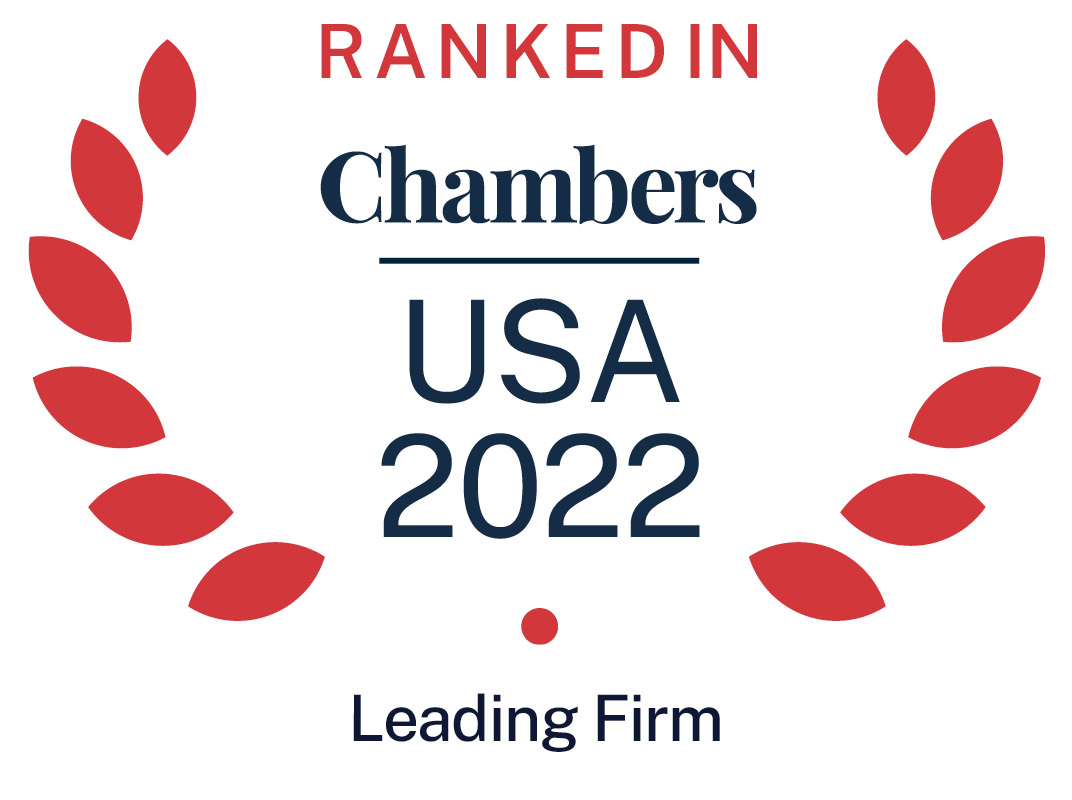 About
Provided by Axinn
USA
Managing Partner: Matthew J Becker
Firm Overview:
Axinn combines the skills, experience and dedication of the world's largest firms with the focus, responsiveness, efficiency and attention to client needs of the best boutiques. The firm was established in the late 1990s by lawyers from premier Wall Street firms with a common vision: provide the highest level of service and strategic acumen in antitrust, intellectual property and high-stakes litigation. Axinn's lawyers have served as lead or co-lead counsel on nearly half a trillion dollars in transactions and, in the last 10 years alone, have handled more than 250 litigations.
Antitrust:
Axinn has more than 70 full time antitrust lawyers working on M&A, litigation, criminal and conduct investigations. The firm has been a global lead on mergers worth close to half a trillion dollars, including: Dell's US$67 billion acquisition of EMC; Thermo Fisher's US$13.6 billion acquisition of Life Technologies and US$12.5 billion tender offer of Qiagen; Sunrun's US$3.2 billion acquisition of Vivint Solar; Tyson Foods' US$2.16 billion acquisition of Keystone Foods and US$1.2 billion sale of its pet treats business; Ball Corporation's US$6 billion acquisition of Rexam; Johnson Controls' US$2 billion sale of Scott Safety to 3M; McKesson's US$3.4 billion joint venture with Change Healthcare; and Google's most complex deals, including Motorola Mobility and ITA Software. Axinn has extensive experience in major trials and class actions, including the ad technology business litigations (for Google), the multiple major treble-damage class action litigations and regulatory investigations (for Tyson Foods); a patent infringement and antitrust litigation regarding Indivior's opioid dependency treatment drug Suboxone® Film and the Generic Drugs MDL (for Alvogen); the In Re Surescripts monopolisation class action (for RelayHealth (McKesson)); parallel antitrust litigations (for Momenta); In Re Blue Cross antitrust litigation (for Independence Health Group); and the Auto Parts litigation. The firm has litigated six merger cases brought by government agencies (winning five) and has a strong presence and track record in ongoing DOJ criminal antitrust matters and related litigation. The antitrust group has extensive experience on matters involving antitrust and IP issues, including Google's settlement with the Federal Trade Commission on standard essential patents and was lead counsel in a major litigation involving biosimilars. Axinn has deep contacts with the staff and front offices of the FTC and the DOJ in both Republican and Democratic administrations, and employs lawyers with more than 60 years of combined government antitrust experience.
Contacts: John D Harkrider, Michael L Keeley (Co-Chairs)
Emails: [email protected], [email protected]
Intellectual Property:
Axinn has numerous seasoned IP trial lawyers and has become a go-to firm for IP matters of strategic importance. The IP Group has handled some of the largest and most challenging matters, including multi-billion dollar patent cases and those involving sophisticated IP issues that do not fit neatly into a company's routine litigation profile. Members of the IP Group have served as lead counsel on more than 250 litigations in the last 10 years alone, including in some of the most significant recent patent cases for the world's leading pharmaceutical, technology, biotech, medical device, diagnostics, and consumer products companies, including Samsung, Unilever, Alvogen, and Par Pharmaceuticals. On numerous occasions, the firm has been asked to take over cases during or after discovery and serve as lead counsel at trial, including the defense of a multi-billion dollar jury trial. Utilising their advocacy skills within the last few years, Axinn attorneys have obtained, for example, a favorable Federal Circuit decision on a novel double patenting legal issue that led to a settlement allowing the firm's client to market an important influenza treatment; a multi-million dollar jury verdict in a medical device patent case involving spinal implants; and the first-ever decision by a district court ordering FDA to approve a generic version of a drug. In addition to serving as lead trial counsel, the firm is often engaged by its clients to handle appeals to the Federal Circuit, Inter Partes Review proceedings, and complex licensing and due diligence matters. IP Group members also offer an exceptional depth of technical experience, including numerous attorneys with advanced technical degrees and extensive hands-on industry training. Axinn offers skills and experience in numerous industries and technologies, including all areas of life sciences, chemicals, mechanical, electronics and software. In addition, the firm has an extensive FDA litigation and counseling practice.
Contact: Chad A Landmon (Chair)
Email: [email protected]
Litigation:
Axinn is a go-to firm for high-stakes litigation matters, including class actions, multidistrict litigation, and trials. The firm has extensive jury and bench trial experience, with its lawyers trying more than 100 cases, including antitrust, IP and commercial matters, as well as one of the few class action cases to go to trial. Its partners are fellows in the American College of Trial Lawyers and the Litigation Counsel of America, and are often brought in to handle cases that are close to trial. Axinn's Litigation Group has defeated billions of dollars in asserted liability for defendants and obtained hundreds of millions of dollars for plaintiffs, regularly finding creative solutions to its clients' most intractable problems. The firm's ability to identify and implement creative solutions is one of the many reasons clients return to the firm and new clients, some witnesses to its work on the opposite side of litigation, engage the firm to handle their most important matters. Beyond antitrust, IP and commercial litigation, Axinn is also well-regarded for its work in professional liability and malpractice matters, having built a reputation for its work among other leading professional services firms.
Contact: Thomas G Rohback (Chair)
Email: [email protected]
Ranked Offices
Provided by Axinn
USA
Hartford

90 State House Square, 9th Floor, Hartford, Connecticut, USA, CT 06103

View ranked office

San Francisco

55 Second Street , San Francisco, California, USA, CA 94105

View ranked office

Washington, DC

1901 L Street NW, Washington, DC, District of Columbia, USA, 20036

View ranked office
Contributions
1 Contribution provided by Axinn
Axinn rankings
USA Guide 2022
Filter by
California
Lawyers
Connecticut
Litigation: General Commercial
1 Department
1 Ranked Lawyer
Department
Litigation: General Commercial
Lawyers
District of Columbia
Antitrust
1 Department
2 Ranked Lawyers
Department
Lawyers
Antitrust: Litigation Specialists
2 Ranked Lawyers
Lawyers
New York
Antitrust
1 Department
3 Ranked Lawyers
Department
Lawyers
USA - Nationwide
Antitrust
1 Department
1 Ranked Lawyer