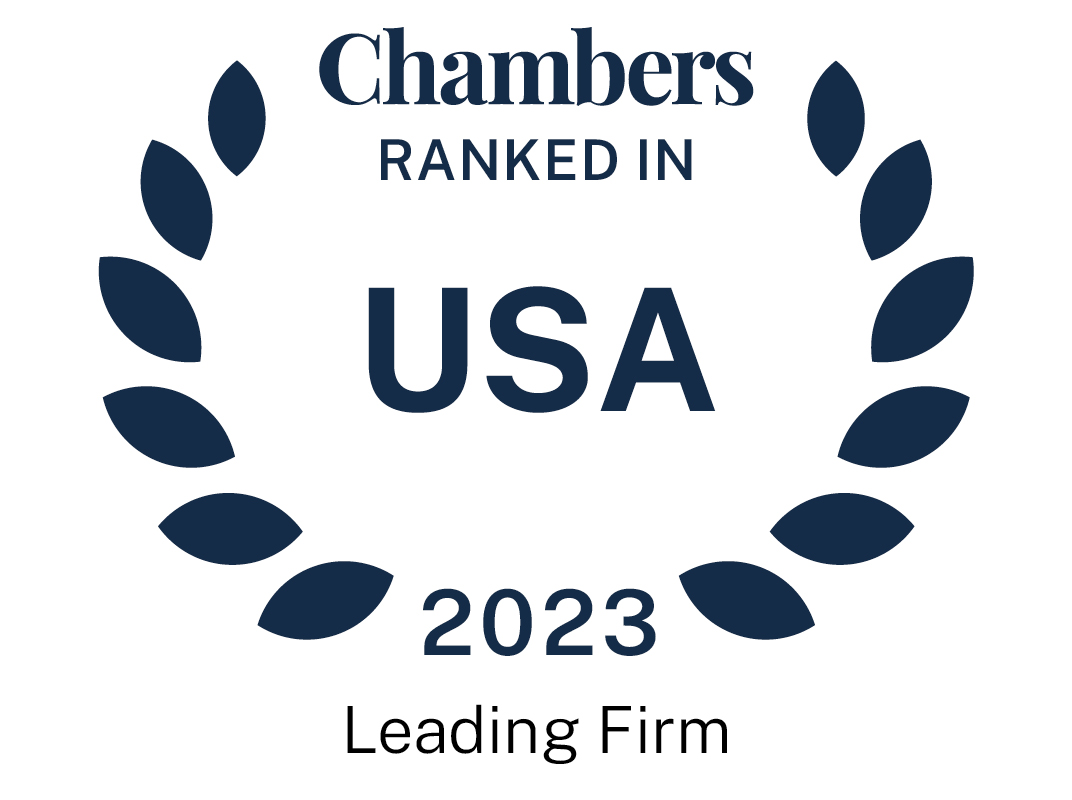 About
Provided by Anderson Kill PC
USA
Managing Partner: Robert M Horkovich
Number of lawyers: 68
Firm Overview:
Anderson Kill PC is a full-service corporate law firm best known for its work in insurance recovery. The firm represents policyholders only in insurance coverage disputes, and its freedom from ties to the insurance industry gives it a competitive advantage in defending the rights of policyholders. Anderson Kill's practice areas work closely together, and the firm's expertise in insurance recovery lends an added dimension to the work of many of its other practices. The Wall Street Journal has described Anderson Kill as combining 'corporate polish with the pugnacity of a plaintiff 's firm.'
Main Areas of Practice:
Insurance Recovery:
Anderson Kill has recovered billions of dollars in judgments and settlements from insurance companies for policyholders in a broad range of industries. The firm's insurance recovery group has successfully pursued high-stakes claims in every type of corporate insurance including environmental/ asbestos/toxic tort liability, directors and officers liability, products liability, professional liability, intellectual property claims, commercial crime insurance, cyber claims, property losses, business interruption losses, marine cargo losses and many others. The practice has made insurance law in multiple states – including California, in a landmark decision establishing 'all sums' and 'stacking' principles for policyholders, and in New York, in a decision affirming not only defense coverage for long-tail asbestos claims even after exhaustion of limits, but also attorneys' fees for the defense coverage dispute. Underpinning this work is a set of unique evidence databanks related to the insurance industry. The firm has also been a trailblazer in cyber insurance recovery and has a cyber insurance recovery group, as well as a climate change/disaster recovery group.
Contacts: Robert M. Horkovich/William G. Passannante
Corporate & Commercial Litigation:
The firm represents clients across all industries and business sectors, appearing in trial and appellate courts nationwide in cases involving antitrust, breach of contract, securities, fraud, the False Claims Act, employment, unfair competition, whistleblower suits, breach of fiduciary duty, waste management, class actions, and white-collar crime.
Contact: Lawrence Kill/Allen R. Wolff
Bankruptcy & Restructuring:
Anderson Kill represents clients in debt restructurings, workouts, bankruptcies, avoidance actions, bankruptcy litigation, including serving as litigation trustees, and related finance and corporate transactions, including insurance recovery in bankruptcy
Contacts: Dennis J. Nolan/Mark D. Silverschotz
Corporate & Securities:
The firm embraces all areas of corporate transactional and advisory roles. Attorneys counsel domestic and international clients in mergers /acquisitions, divestitures, corporate restructuring, corporate governance and cross-border legal issues. In advisory work, Anderson Kill acts as general counsel to many businesses, advising on corporate relationship creation and architecture, governance and day to day business issues.
Contact: Andrew Walsh
Employment & Labor:
Anderson Kill counsels management in every phase of employment and labor law on a full range of issues affecting the workplace. If litigation ensues, the firm provides cost-effective and results-oriented representation. The firm also represents employers in labor arbitrations, union negotiations and union avoidance. The firm provides neutral investigation services to employers faced with claims of harassment or discrimination. Hiring a neutral, experienced third party to investigate such claims, rather than simply referring them to internal Human Resources departments, can insulate an employer from punitive damage awards, if the investigator's recommendations are followed.
Contact: Bennett Pine
Government Enforcement, Internal Investigations and White Collar Defense:
Anderson Kill's Enforcement/Investigations/White Collar Defense Group assists clients in criminal and other government enforcement matters as well as internal or regulatory investigations. Anderson Kill was founded by former government attorneys, and its current team includes former prosecutors, agency attorneys, regulators and judges, as well as defense attorneys. Our practice is national in scope, handling investigations, litigation, and compliance issues throughout the United States.
Contact: Ethan Greenberg, Jeremy B. Shockett
Estates, Trusts & Tax Services:
Anderson Kill's professionals plan estates, administer trusts and estates, advise clients on personal tax and wealth management issues, and resolve related disputes through negotiation or litigation. The firm's domestic and international clients include highly compensated and moderate to high net worth individuals, owners of successful businesses and families whom the firm has represented for generations.
Contact: Christopher C. Gerard
Clients:
Clients include Fortune 1000 companies, large public and private entities, including companies in financial services, hospitality, retail, oil/gas, manufacturing, food and beverage, technology, pharmaceutical and life sciences, utilities, municipalities, religious and not-for-profit organizations, small companies, property owners and individuals.
Ranked Offices
Provided by Anderson Kill PC
USA
Philadelphia

1760 Market Street, Suite 600, Philadelphia, Pennsylvania, USA, PA 19103

View ranked office

Washington, DC

1717 Pennsylvania Avenue, NW, Suite 200, Washington, DC, District of Columbia, USA, 20006

View ranked office
Anderson Kill PC rankings
USA Guide 2023
Filter by
District of Columbia
Insurance: Policyholder
1 Ranked Lawyer
Lawyers
New Jersey
Insurance
1 Department
2 Ranked Lawyers
Department
Lawyers
New York
Insurance: Dispute Resolution: Policyholder
1 Department
4 Ranked Lawyers
Department
Insurance: Dispute Resolution: Policyholder
Lawyers
Pennsylvania
Lawyers
USA - Nationwide
Insurance: Dispute Resolution: Policyholder
1 Department
2 Ranked Lawyers
Department
Insurance: Dispute Resolution: Policyholder
Lawyers