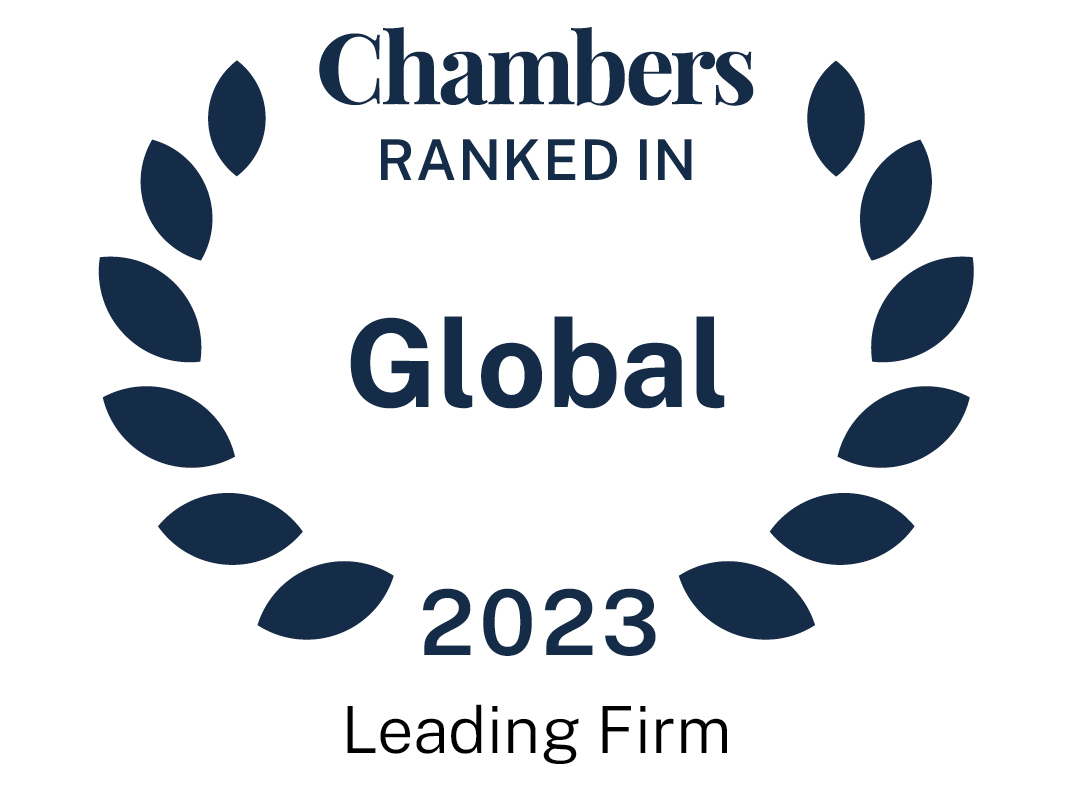 About
Provided by Aluko & Oyebode
Global
Of Counsel: Gbenga Oyebode, MFR
Chairman of the Management Board: Kofo Dosekun
Co-Managing Partners: Reginald Udom and Joke Aliu
Number of partners: 20
Number of lawyers: 110
Firm Overview:
Aluko & Oyebode (the "Firm") is one of the largest integrated law firms in Nigeria providing a comprehensive range of corporate and commercial services to a highly diversified clientele in all industry sectors, including top-tier international and multinational clients as well as governmental and supranational clients. Established in January 1993, the Firm has 20 Partners and 90 Senior Associates/Associates, with varied areas of expertise and combined experience that spans several decades in all areas of Nigerian law. The Firm's principal offices are in Lagos, with 2 other offices located in Abuja and Port Harcourt.
Main Areas of Practice:
Energy & Natural Resources:
The firm advises on all aspects of oil and gas law, power, solid minerals and water law, with particular emphasis on the development and financing of LNG and power projects. The firm has a unique understanding of the oil and gas industry, having advised on the establishment of a significant number of oil and gas and companies in Nigeria. The firm provides ongoing legal representation to a number of oil majors operating in both the upstream and downstream oil and gas sectors.
Corporate & Commercial:
The firm provides comprehensive business advisory services and advises on all aspects of corporate and commercial law, including the formation of companies, partnerships and joint ventures, foreign investment, regulatory compliance issues, contentious and non-contentious liquidations, receiverships, labour law and immigration.
Banking & Finance:
The firm has vast experience acting as either lenders' or borrowers' counsel in large local and offshore financings extended to Nigerian and multinational companies. The firm advises on all aspects of banking and finance, including corporate finance, project/infrastructure finance, asset-based finance, construction finance, structured trade transactions, off-balance sheet and lease transactions.
Capital Markets:
The firm advises on a broad spectrum of capital market transactions, including corporate restructurings, divestitures, schemes of arrangement and reconstruction, derivatives, stock exchange listings, collective investment schemes, IPOs, GDRs and public offerings of debt and equity.
Mergers & Acquisitions:
The firm advises a diversified clientele of leading Nigerian, international and multinational companies on M&A transactions across a broad range of sectors. The firm's transaction record in this practice area includes a portfolio of innovative, high profile and award-winning M&A transactions.
Dispute Resolution:
The firm's dispute resolution team represents clients in all aspects of commercial litigation, arbitration and other alternative dispute resolution mechanisms. The firm handles an extensive portfolio of matters before the Nigerian courts and has participated in several international arbitral proceedings.
Telecommunications/ICT:
The firm advises on all aspects of telecommunications/ICT, including regulatory compliance issues, the procurement of telecommunication licences, permits and the drafting of interconnection agreements.
Intellectual Property:
The firm advises on all aspects of intellectual property law, including the registration, protection, use and enforcement of trademarks, copyright, patents, designs and trade secrets; licensing, technology transfer, franchising and agency/distributorship agreements.
Corporate Governance & Compliance:
The firm provides a broad range of compliance services to local and multinational clients, including the assessment and design of corporate governance and compliance frameworks, undertaking forensic investigations and liaising with regulatory authorities.
Real Estate:
The firm advises on commercial lettings, compulsory purchases, property acquisition and investment, development finance, the leasing, sale and purchase of real estate, redevelopments, mortgages, conveyancing, and other commercial property transactions and documentation.
Transport – Shipping & Aviation:
The firm advises on all aspects of shipping and aviation, including the leasing, registration and financing of aircrafts and ships, ship arrests, ship building and ship repair contracts, hull and cargo claims, bills of lading and charter-parties, contracts of affreightment, marine insurance, P&I insurance, salvage and collision.
Privatisation/PPP:
The firm advises on a wide range of privatisation transactions, including full and partial government divestment from public enterprises, the introduction of private sector participation in previous government monopolies, public-private partnerships and the concessioning of public infrastructure.
Taxation:
The firm advises on petroleum profits tax, corporate tax, capital gains tax, value added tax, withholding tax, income tax, corporate tax planning and undertakes tax registration on behalf of corporate entities.
Key Deals & Transactions:
Over the years, the firm has advised on several innovative, high profile and award winning transactions including:
■ Advised MTN Group Limited on the Listing by Introduction of the shares of its Nigerian subsidiary, MTN Nigeria, valued at US$5 billion on the Premium Board of the NSE
■ Advised Access Bank Plc on its merger with Diamond Bank Plc in a deal valued at NGN72.5 billion (approx. US$200 million)
■ Advised Indorama Eleme and Fertilizer Company Limited, on the financing of the US$1 billion expansion of a world-class fertilizer production plant
■ Advised Africa Finance Corporation (AFC) on a new issue of Eurobonds under a US$3 billion Global Medium Term Notes Programme
■ Advising Standard Chartered Plc on the Nigerian aspects of the US$1 billion sale of its private equity investment portfolio to Intermediate Capital Group
■ Advised MTN on a US$544.4 million term credit facility extended by a syndicate of Nigerian financial institutions
■ Advised FBN Capital Limited and a syndicate of local lenders on the US$445 million Accugas IV Financing
■ Advised Lafarge Africa Plc on the US$317 million sale of its South African operations to Caricement B.V.
■ Advising Olam International on its NGN120 billion (approx. US$332 million) acquisition of Dangote Flour Mills by its Nigerian subsidiary, Crown Flour Mills, via a scheme of arrangement
■ Advised Visa Inc. on the US$170 million series C fundraising round by Branch International Inc. led by Visa Inc. and Foundation Capital
■ Advised Guaranty Trust Bank on a US$110 million facility extended to a Maltese asset company and a Nigerian project company
■ Advised Access Bank Plc on a US$40 Million Green Bond issuance
■ Advised Powerchina Huadong Engineering Corporation on a US$32.6 million loan granted to a Nigerian hydro power company
■ Advised Skyway Aviation Handling Company on its merger with Skypower Aviation Handling Company as well as its subsequent IPO and Listing on the NSE valued at NGN6.29 billion (approx. US$17.4 million)
■ Advised Emerging Africa Infrastructure Fund Limited on the financing of a US$15 million facility extended to a Nigerian power company
■ Advised Union Bank of Nigeria on the NGN3.84 billion (approx. US$10.7 million) facility to a Nigerian gas company
■ Advised Arnergy Solar Limited on a multi-million US$ equity investment in the company to finance the expansion of its business
Other notable transactions include:
The US$1.5 billion financing of phase two of Exxon Mobil's NGL II project; the US$1.06 billion financing of the 4th and 5th trains of the Nigerian Liquefied Natural Gas Plant Expansion project by foreign banks/ECAs; MTN's acquisition of a GSM licence/development of a mobile telecommunications network in Nigeria; the Nigerian aspects of the US$925 million buy-out of ABB's oil, gas and petrochemicals upstream business; the first dual listing of a foreign country on the Nigerian Stock Exchange; the first IPP project in Nigeria (involving the installation of nine barge-mounted electricity generating units with a total nominal capacity of 270 MW)
Ranked Offices
Provided by Aluko & Oyebode
Aluko & Oyebode rankings
Global Guide 2023
Filter by
Nigeria
Banking & Finance
1 Department
4 Ranked Lawyers
Department
Lawyers
Corporate/Commercial
1 Department
3 Ranked Lawyers
Department
Lawyers
Corporate/Commercial: Capital Markets
1 Ranked Lawyer
Dispute Resolution
1 Department
2 Ranked Lawyers
Department
Lawyers
Intellectual Property
1 Department
2 Ranked Lawyers
Department
Lawyers
Projects & Energy
1 Department
3 Ranked Lawyers
Department
Lawyers