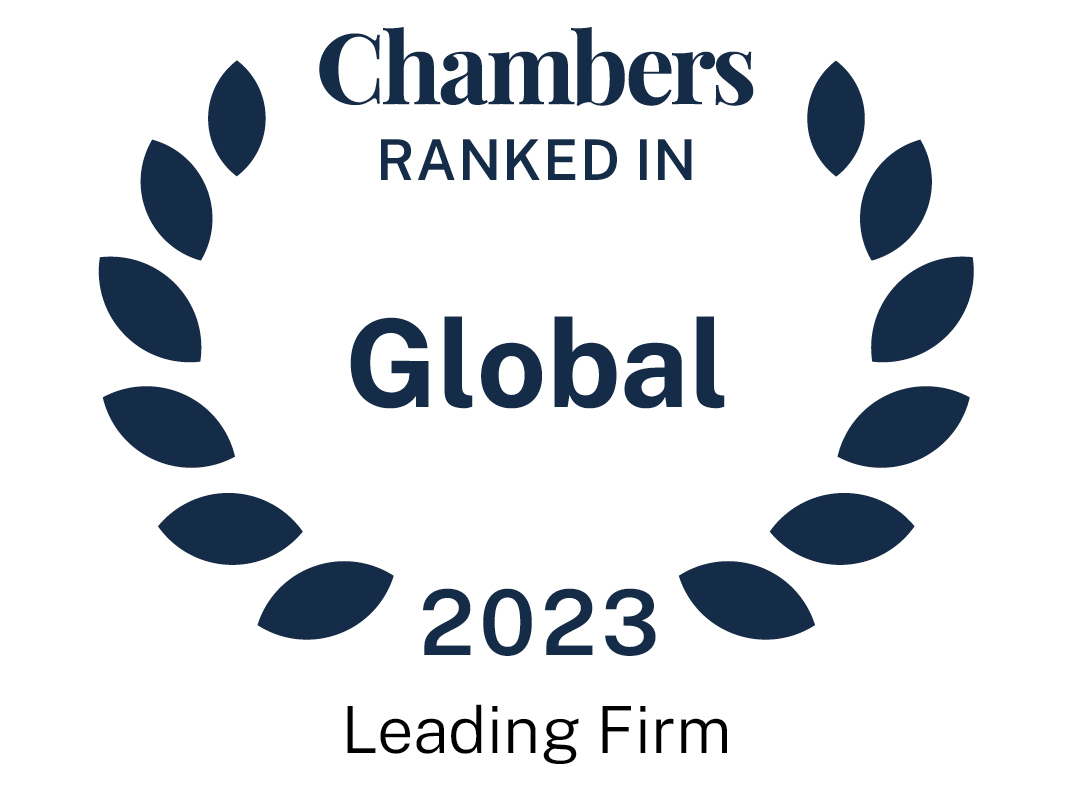 About
Provided by Alsuwaidi & Company
Global
Managing Partner: Mohammed R. Alsuwaidi
Languages: Arabic, English, French, Hindi, Malayalam, Mandarin, Urdu, Tagalog
Firm Overview:
Alsuwaidi & Company is a full-service law firm, rooted in regional know-how. Since the firm's inception in 1997, it has supported leading businesses across the UAE and beyond, helping them navigate complex and commercial legal challenges. The firm's goal is to bring legal certainty to clients and in doing so, helping them to innovate, grow, and thrive. Alsuwaidi & Company have built a reputation for knowledge and expertise and its formidable standing in the Dubai Courts is second to none. The firm's regional expertise is consolidated by wider knowledge of international legal systems and the firm boasts several qualified arbitrators and lawyers registered to practice in the DIFC Courts, enabling it to provide for client's needs in all forums.
As part of its continued efforts to provide clients with exceptional service, its lawyers and firm abide by four guiding principles:
■ Applying legal knowledge to a commercial framework so that clients receive practical solutions to their legal problems
■ Providing solutions that are clear, strategic and concise by lawyers who are accessible
■ Delivering solutions within a cost-effective model
■ Working closely with clients so that legal services are provided on time and within budget
Main Areas of Practice:
Litigation:
Alsuwaidi & Company specialises in high volume and complex litigation and has one of the best known and most successful litigation practices in the UAE. With an enviable track record, its team of leading international lawyers represent multifarious clients including government or semi-governmental entities/ instrumentalities, corporate, private partners, and individuals (i.e. national and international) on both the claimant and defendant sides in all courts across the UAE. This includes representation in the DIFC, ICSID Panel of Arbitration and Court of Cassation. The firm is adept at handling urgent applications and injunctions, ensuring that cases are dealt with in a controlled and cost-effective way.
Arbitration:
Dispute resolution is a sensitive matter for businesses and in many cases, a more confidential forum is preferable for parties involved. Alsuwaidi & Company offers bespoke advocacy services by lawyers who are qualified arbitrators under the rules of all leading arbitral institutions, including Dubai International Arbitration Centre (DIAC), DIFC-LCIA and the International Chamber of Commerce (ICC). The firm's arbitration practice encompasses general commercial, construction, energy, oil and gas disputes, as well as the enforcement of foreign arbitral awards.
Islamic Finance:
Alsuwaidi & Company has extensive understanding and rooted history in dealing with Islamic finance products and Islamic Banking related matters. The firm is fortunate to maintain an established Islamic finance network across the GCC. Alsuwaidi & Company are not new-commers, and are proud of their entrenched relationships with some of the region's leading Islamic finance banks. The firm deals with a spectrum of matters that range from non-contentious advisory, transactional and consultation, to extensive litigation. Its expertise includes all Islamic financing such as Musharakah, Mudarabah, Murabaha, Ijarah, Investment Instruments, Islamic Insurance and reinsurance, and letter of credit. Alsuwaidi & Company's experienced team also advises on general banking facilities, including the handling of defaulted loans, debts and unstable financial conditions. Its lawyers are Certified Shari'ah Advisors and have attained Auditor fellowships (CSAA) of Accounting and Auditing Organization for Islamic Financial Institutions (AAOIFI), guaranteeing clients the best international standards.
Employment:
Alsuwaidi & Company has a team of highly regarded lawyers representing employers and individuals in a variety of employment related cases. The firm has exceptional experience providing advice on all aspects of employment law issues/ matters including contracts, employee incentives, workplace disputes, wrongful and unfair termination, protection of client information, discrimination, employee data protection and regulatory issues.
Maritime & International trade:
Alsuwaidi & Company's maritime lawyers are active in supporting and advising ship owners, charterers, shipyards, P&I clubs, port and terminal operators, underwriters and traders on all aspects of both contentious and non-contentious shipping-related work, including dry maritime and admiralty. We are often instructed on cross boarder matters, dealing with the UAE element, and working closely with international law firms.
Intellectual Property:
The firm offers a full range of IP services including registration, renewal, amendments, licensing, patent protection, trademarks, copyright, portfolio management, litigation and enforcement of rights. The thorough pre-filing service offered ensures the availability of trademarks for registration purposes. The firm's contentious practice handles all dispute matters from relatively straightforward copyright and design issues to large scale and complex trademark infringement matters.
Construction:
Alsuwaidi & Company has a deep-rooted practice and admirable track record in representing clients in construction, civil engineering, environmental, regeneration and infrastructure related matters. The firm's success rate for contentious matters is over 94% and the firm believes this is due to its in-depth industry knowledge and understanding that enables Alsuwaidi & Company to effectively advise on any construction related matter.
Real Estate:
Alsuwaidi & Company advises clients both on commercial and residential real estate, acting for either landlord or tenant, purchaser, major contractors, regional and multinational developers. Alsuwaidi & Company frequently represents clients in the Real Estate Regulatory Agency (RERA) as well as arbitration tribunals and courts. The firm's real estate practice works closely with clients, consultants, contractors and other professional advisers.
Insurance:
Alsuwaidi & Company's insurance practice acts for a number of leading insurance firms, reinsurers, underwriters and brokers across the GCC. The firm has strong track record in generating positive outcomes for its clients, and in particular from the Insurance Authority and Insurance Dispute Resolution Committee. The firm handles a broad range of insurance related disputes arising from all insurance products such as liability insurance (including professional indemnity insurance, medical malpractice insurance), engineering insurance (including contractors' all risks/erection all risk), oil and gas insurance, and marine & aviation insurance. Alsuwaidi & Company supplements its insurance services with advisory consultancy, which includes the interpretation and drafting of commercial insurance policies. This draws benefit from the firm's practical experience of understanding how disputes are resolved in court.
Corporate & Commercial:
Alsuwaidi & Company provides legal certainty and support to all businesses operating in the UAE, ranging from startups, to SMEs and global corporations. Its team of dedicated corporate and commercial lawyers are experienced in both advisory and transactional matters ranging from straightforward company setup, to more complex cross border mergers and acquisitions, and the structuring and restructuring of companies. The firm's commercial expertise includes the drafting of commercial agreements, advising on agency, distribution, franchise and licensing agreements.
Corporate Fraud/Financial Crime/White Collar Crime:
Alsuwaidi & Company is active in both prosecution and defence in respect of white-collar crime. A team of specialised lawyers advise organisations and individuals on matters related to criminal investigation, corporate fraud, embezzlement, antimoney laundering as well as asset stripping. The firm is often instructed to act for companies and organisations that have identified incidents of fraud or misconduct perpetrated by a variety of people including directors, employees, customers and others. Its lawyers are prompt in providing assistance in investigating incidents and offer advice to minimise any negative impact on the client's business.
Oil & Gas:
The oil and gas industry is one of the largest in the region and the firm's history is rooted in this industry since its founding partner Mohammed Alsuwaidi headed the legal department of Emirates General Petroleum Corporation, prior to establishing Alsuwaidi & Company. Since its inception, the firm has worked with a spectrum of national and international organisations on matters pertinent to international energy transactions, joint ventures between regional and international organisations, environmental matters, exploration and development agreements, transportation and storage agreements, downstream distribution, and project finance and general corporate matters. Alsuwaidi & Company frequently advises both government and multi-national firms on regulatory and policy issues related to this sector.
Ranked Offices
Provided by Alsuwaidi & Company
United Arab Emirates - Head office
Contributions
2 Contributions provided by Alsuwaidi & Company
Alsuwaidi & Company rankings
Global Guide 2023
United Arab Emirates
Dispute Resolution: Domestic
1 Department
1 Ranked Lawyer
Department
Dispute Resolution: Domestic
Lawyers
Articles, highlights and press releases
1 item provided by Alsuwaidi & Company
Slide 1 of 1
Regulates the benefits, incentives and work of family businesses, governance, management, transfer of shares and dispute resolution in order to enhance their role in the national economy
Regulates the benefits, incentives and work of family businesses, governance, management, transfer of shares and dispute resolution in order to enhance their role in the national economy