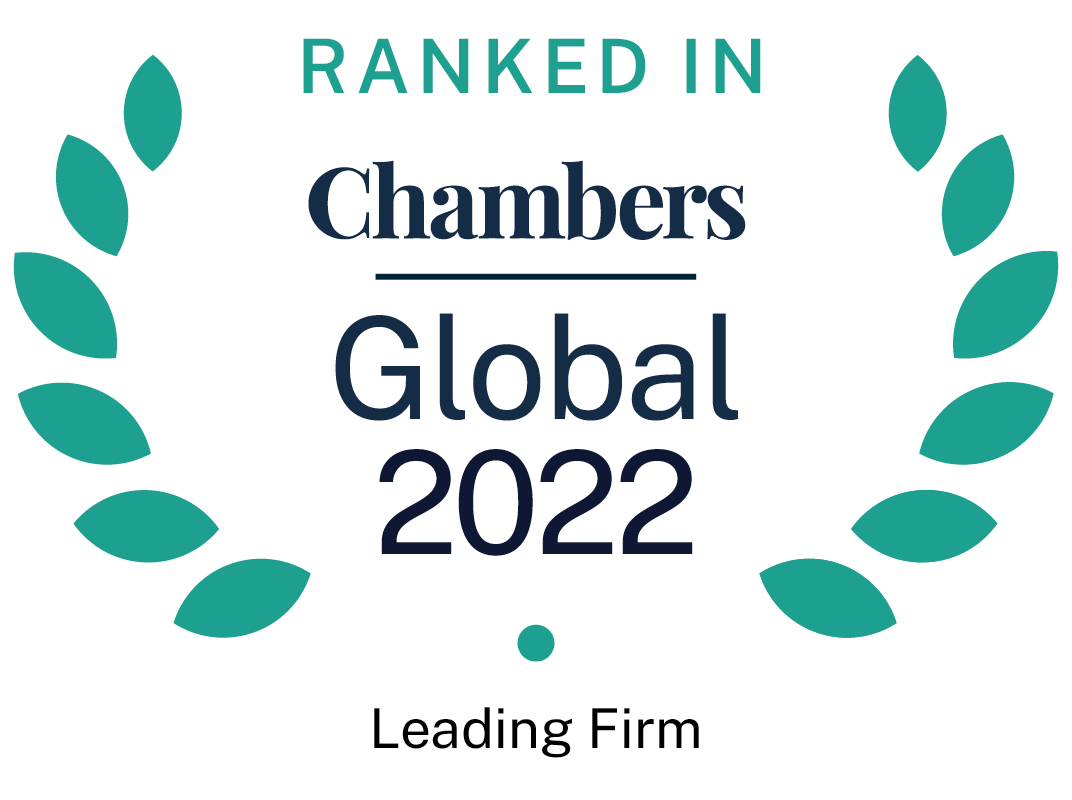 About
Provided by AllBright Law Offices
Global
Managing Partner: Gu Gongyun
Number of partners: 646
Number of total lawyers: 2554
Languages: Chinese, English, French, German, Japanese, Korean

Firm Overview:
AllBright is one of the leading full-service Chinese law firms in the People's Republic of China (PRC), and the largest law firm based in Shanghai. AllBright provides a comprehensive range of high-quality legal services to both domestic and international clients. Its partners and senior consultants have joined the firm from diverse professional and personal backgrounds. Many of its transactional lawyers have practised for years in top international law firms and/or in leading multinational companies. A number of its litigators once were judges and prosecutors, and many serve as active arbitrators. AllBright also has access to a strong network of former government officials and legislators. Supported by a large team of translators and legal assistants, AllBright has undertaken many complex and high profile transactions, and has won many landmark cases.
Main Areas of Practice:

Securities & Capital Markets:
AllBright is a premier law firm in securities and capital markets, approved and recognised as the first firm to practice in these areas by the Ministry of Justice of PRC and CSRC. The firm is often requested to provide input on newly enacted administrative regulations or policies promulgated by governmental officials.

Banking & Finance:
One of the firm's core areas of business, AllBright is widely recognised by major financial institutions for its ability to work in the fields of fund and asset management, asset securitisation, financial leasing and technology, etc.

Corporate & M&A:
Mergers have always been AllBright Law's specialty. Its vast experience in executing complex deals has earned widespread recognition for its abilities. The firm's history of cooperation with such companies means that they are willing to work with AllBright and contribute fully to clients' needs.

Real Estate Construction:
AllBright utilises a comprehensive national network and is supplied with constant information on changes in the markets. When coupled with its years of experience in guidance in these matters of property law and development, its network gives AllBright the edge over other firms in assisting its clients with their projects.

Cross-Border Investment:
The firm's years of accumulated experience with complex assignments, coupled with its wide-ranging network of partners and professional teams in major countries and regions around the world, has enabled it to provide the expertise required in helping clients navigate through any and all difficulties related to cross-border investment projects.
AllBright has successfully completed projects involving a range of industrial sectors, including mining, biomedicine, manufacturing and infrastructure.

International Trade:
AllBright has accumulated a wealth of experience in key business areas, including trade remedy measures (antidumping, countervailing and safeguard measures), import and export control measures, World Trade Organization (WTO) dispute settlements, customs law, China's foreign trade policy, international sales of goods, international transportation and insurance, international payment.

Intellectual Property:
AllBright's aim is to provide its clients with practical and effective solutions. The firm has the Patent and Trademark Agency Qualification by the State Intellectual Property Office and the Trademark Office of the State Administration for Industry and Commerce.

Maritime Matters & Law:
The firm is proud to have multiple lawyers that are well known contributors in cases regarding maritime law that have affected the entire industry. AllBright represents P&I clubs, major carriers, insurance companies, and shipyards on areas including, but not limited to: carriages of goods by sea; bills of lading; ship financing; charterparties; marine insurances; ship collisions; fires; salvages at sea; towages; wreck removals and restitutions at sea; general averages; and claims of crew deaths and damage.

Litigation & Arbitration:
As a major PRC firm, AllBright has a history of strength in court litigations. Through its national presence and international referral network, the firm has built an unparalleled dispute resolution practice. Over the years it has expanded and transformed that strength into a first class capability to represent clients in all types of dispute resolution procedures, in China or abroad.
Bankruptcy Liquidation & Reorganisation:
With the continuous advancement of structural reform, bankruptcy courts have been established in Beijing, Shanghai and Shenzhen. The quantity and quality of bankruptcy reorganization and liquidation cases are increasing. AllBright has accumulated in-depth experience in theory and practice of bankruptcy reorganization and liquidation. We have successfully dealt with a large number of bankruptcy reorganizations, bankruptcy liquidations, compulsory liquidations and voluntary liquidation cases throughout China, involving state-owned enterprises, foreign-invested enterprises, private enterprises and other types of enterprises, covering finance, real estate, construction projects, petroleum, new energy and interconnection network, shipping, logistics, cultural media and other industries.
AllBright Law Offices rankings
Global Guide 2022
Filter by
China
Banking & Finance (PRC Firms)
1 Department
Department
Banking & Finance (PRC Firms)
Capital Markets: Debt & Equity (PRC Firms)
3 Ranked Lawyers
Capital Markets: Domestic Issuances
1 Department
Department
Capital Markets: Domestic Issuances
Capital Markets: Securitisation & Derivatives (PRC Firms)
1 Department
2 Ranked Lawyers
Department
Capital Markets: Securitisation & Derivatives (PRC Firms)
Lawyers
Corporate/M&A (PRC Firms)
1 Department
2 Ranked Lawyers
Department
Corporate/M&A (PRC Firms)
Lawyers
Dispute Resolution (PRC Firms)
1 Department
Department
Dispute Resolution (PRC Firms)
Dispute Resolution: Arbitration (PRC Firms)
1 Ranked Lawyer
Dispute Resolution: Litigation (PRC Firms)
1 Ranked Lawyer
International & Cross-Border Disputes (PRC Firms)
1 Department
Department
International & Cross-Border Disputes (PRC Firms)
International Trade/WTO: Respondent (PRC Firms)
1 Department
3 Ranked Lawyers
Department
International Trade/WTO: Respondent (PRC Firms)
Lawyers
Projects & Infrastructure (PRC Firms)
1 Ranked Lawyer