about
ranked departments
Ranked Lawyers
ranked offices
Firm profile for Global 2021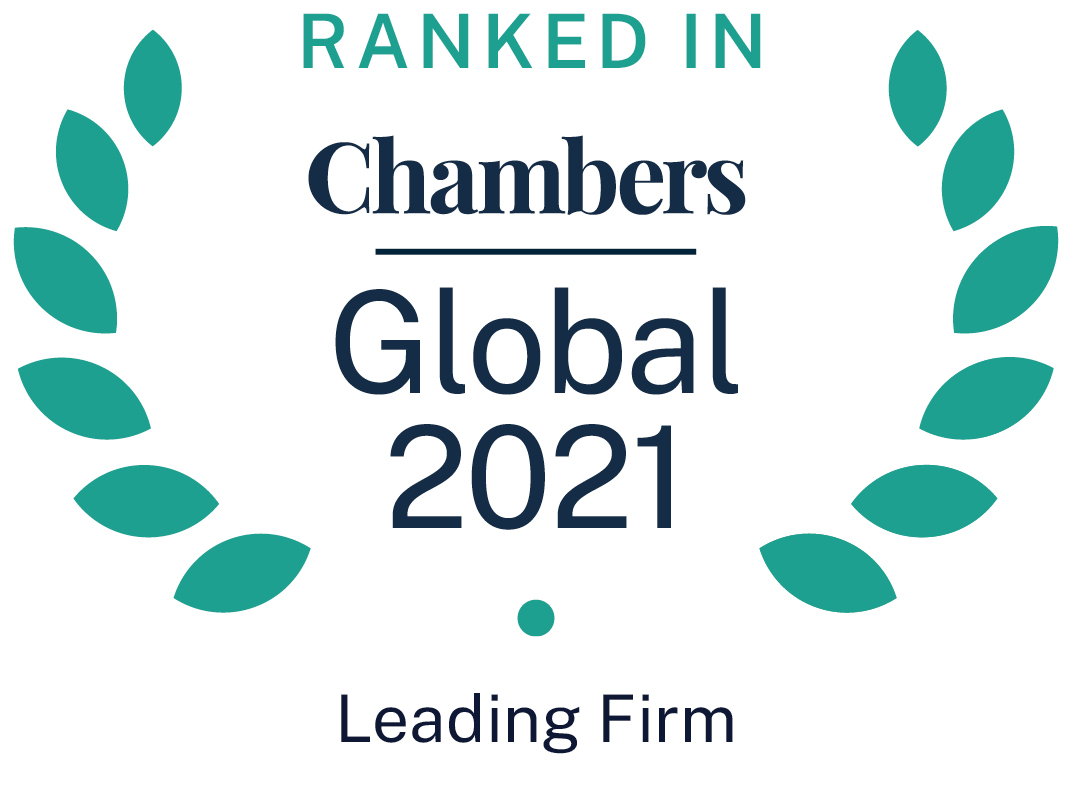 About
This content is provided by Alem & Associates.
Managing Partner: Mohamed Alem
Number of partners: 7
Number of lawyers worldwide: 60
Languages: Arabic, English, French, Portuguese, Spanish

Firm Overview:
Alem & Associates is a regional law firm with offices in Beirut, Dubai and Riyadh, designed to provide state of the art legal services blended with knowledge of the local heritage. Founded in 1953, the firm successfully grew to its current regional standing and has become one of the leading and largest law firms in Lebanon with a direct regional reach. With 60 seasoned practitioners in its three offices, Alem & Associates regularly represents and advises clients throughout the world — with a particular focus on the Middle East — on issues including corporate, regulatory, mergers and acquisitions, real estate, capital markets, banking and finance, energy and environment, aviation, franchising, agency and distribution and construction. The firm has also gained an excellent reputation for its litigation and arbitration work and serves clients with an in-depth understanding of their industry, coupled with insight into the markets at hand.
Main Areas of Practice:

Administrative & Tax:
The firm has an impressive track record in providing legal services to clients in public bids and in the privatisation of state-owned enterprises; in representing individuals and legal entities before municipal, state and administrative agencies, seeking permits and licenses, defending enforcement and disciplinary proceedings, contesting tax decisions and pursuing governmental approvals. The firm also advises on complex regulatory and tax disputes against government and government entities, with a unique track record in litigating amongst the most sophisticated cases before the Lebanese State Council. The firm is a collaborating firm with Anderson Tax & Legal, part of Andersen Global.

Arbitration & ADR:
The firm has a renowned and highly experienced arbitration practice, resolving disputes in accordance with the rules of major international arbitral institutions including ICC, LCIA and the AAA. Members of the firm share experiences as arbitrators, counsels, members of dispute adjudication boards and mediators. Alem & Associates is able to interfere at any stage, from the preliminary strategic work to the enforcement of arbitration awards.

Aviation:
Alem & Associates has one of the most prestigious aviation practices in the region. The firm provides legal services to airport operators, airport service providers, air traffic control service providers and ground handlers worldwide, airlines, and any other aviation related party. The firm also enjoys an excellent reputation in litigating and arbitrating aviation related disputes.

Banking, Capital Markets & Finance:
This is the firm's flagship practice and includes advising on conventional as well as Islamic banking matters through tailor-made services covering structured finance, acquisition finance, investment banking, asset finance, project finance, securitisation and Islamic finance. Alem & Associates offers expertise on Shari'a-compliant financing structures, Sukuks, financial institutions regulation, and various major commercial projects, transactions and financings.

Construction & Real Estate & Development:
The firm advises on all stages of construction projects, from the inception of tender documents to resolving construction related disputes. It has delivered a wide range of private and public construction related documentation in different types of projects all over the region, acting for all types of construction related entities. The firm also provides legal expertise in structuring real estate projects, including purchasing, developing, financing, consulting, managing, operating, maintain ing, selling and leasing.

Corporate, Mergers & Acquisitions:
The firm is regionally recognised as a leading provider of corporate and mergers and acquisitions legal services, advising on all aspects of doing business locally, regionally and internationally. The firm applies its significant experience to a broad range of corporate and commercial activities and high-end corporate local and cross-border transactions, including equity structures, corporate restructurings and corporate governance and equity investments.

Employment & Social Security:
The firm's lawyers have a high reputation for providing quality advice across all areas of employment law, taxation and social security including drafting employment contracts, services agreements and consultancy agree ments, and labour related litigation. The firm works in partnership with clients to develop individual and creative solutions to modern workplace issues, from working conditions, social security, HR policies, to relationship breakdowns and dispute resolution.

Energy & Environment:
Alem & Associates has one of the most reputable energy and environment practices in the region and provides a wide array of specialised legal services to public and private clients in areas such as concessions in energy projects, roads and public lighting, PPP projects, establishment of power plants and energy generation and distribution, alternative energy initiatives, waste management solutions and quality of resources and maintenance works of industrial and petrochemical facilities. The firm is currently advising global leaders in the industry on the new legal aspects of oil and gas exploitation in Lebanon.

Franchising, Media & Entertainment:
The firm has a renowned franchising and media practice and has advised global leaders in these industries. The firm's services cover the full process, from the mapping of legal strategy to the implementation of start-up franchises, also advising on the implementation of all franchise-related transactions. The firm also covers with excellence, all legal aspects of media and entertainment industries, including radio, television, internet, publishing, music, production, distribution, artist and performers.

Intellectual Property:
The firm has considerable expertise in the full range of intellectual property rights, including copyrights, trademarks, patents, trade-secrets and others. The firm's IP practice goes beyond basic IP enforcement and prosecution. The firm has significant experience in structuring, drafting and negotiating transactions that include licenses, strategic collaborations and corporate partnerships, joint ventures, research and development, manufacturing, supply and distribution, marketing and promotion, publication, productions, outsourcing, consulting and other related services agreements.

Litigation:
The firm's litigation practice brings together the first-rate practices of the region and the expertise of every department within the firm to establish litigation strategies and to develop creative solutions to achieve legal and business goals. The firm is known for its utmost assessment of every case, and the rendering of the facts clear for a court or judge to make the best decision. Representing local and foreign entities the firm specialises in, inter alia, civil, banking and finance, administrative and commercial, aviation, foreign investment, public concessions, and construction disputes.

Telecommunication & Technology:
The firm advises all parties involved in the sector, be they public or private entities on licensing, reseller, distribution, software development, systems procurement, e-payments and other major transactions. The firm also advises on complex regulatory issues linked to the evolution of technology law, both in Lebanon and the region.

White Collar Defence & Government Investigations:
This practice group offers clients the extensive experience and first-rate skills of its lawyers in dealing with official and government investigations and enforcement matters. The firm represents businesses and individuals from around the world who are targets, defendants, victims and/or witnesses in white collar matters and enforcement proceedings including financial fraud, public corruption, bank fraud, money-laundering, computer and intellectual property crime, extradition, tax and antitrust cases, criminal defence, regulatory enforcement and compliance.

Public International Law:
The firm works with governments, ministries and international organisations and NGO's on projects encompassing legislative and public administration reform in Lebanon and the Middle East. The firm also advises on foreign investment law, privatisation and public private partnership law and structure.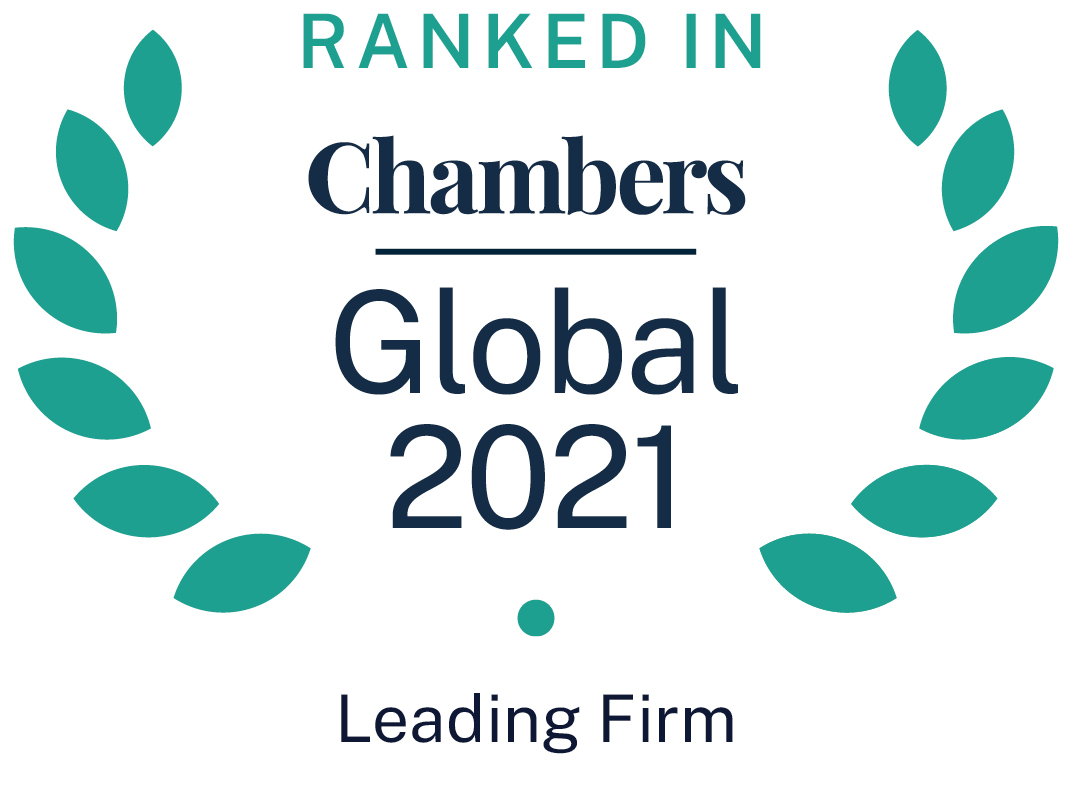 Contributions
Total 1 contributions
Ranked Departments
Chambers Research is conducted by 200 Research Analysts, across 200 jurisdictions and provides nearly 6,000 rankings tables. Annually we collect hundreds of thousands of responses from clients, the majority via in-depth interview. Learn more about our methodology.
Lebanon
---
Corporate & Finance
Band 2
Dispute Resolution
Band 1
Ranked Lawyers
Chambers Research is conducted by 200 Research Analysts, across 200 jurisdictions and provides nearly 6,000 rankings tables. Annually we collect hundreds of thousands of responses from clients, the majority via in-depth interview. Learn more about our methodology.
Lebanon
Corporate & Finance
---
Omar El Assir
Foreign expert
Saudi Arabia
Corporate/Commercial
---
Omar El Assir
Expertise based abroad
Ranked Offices
Chambers Research is conducted by 200 Research Analysts, across 200 jurisdictions and provides nearly 6,000 rankings tables. Annually we collect hundreds of thousands of responses from clients, the majority via in-depth interview. Learn more about our methodology.

There are no Ranked Offices in this view.
Ranked Offices
Head Office

Head Office
126 Foch Street
Beirut Central District
Beirut
Beirut Governorate
Lebanon
Beirut 2012 6609
View head office profile