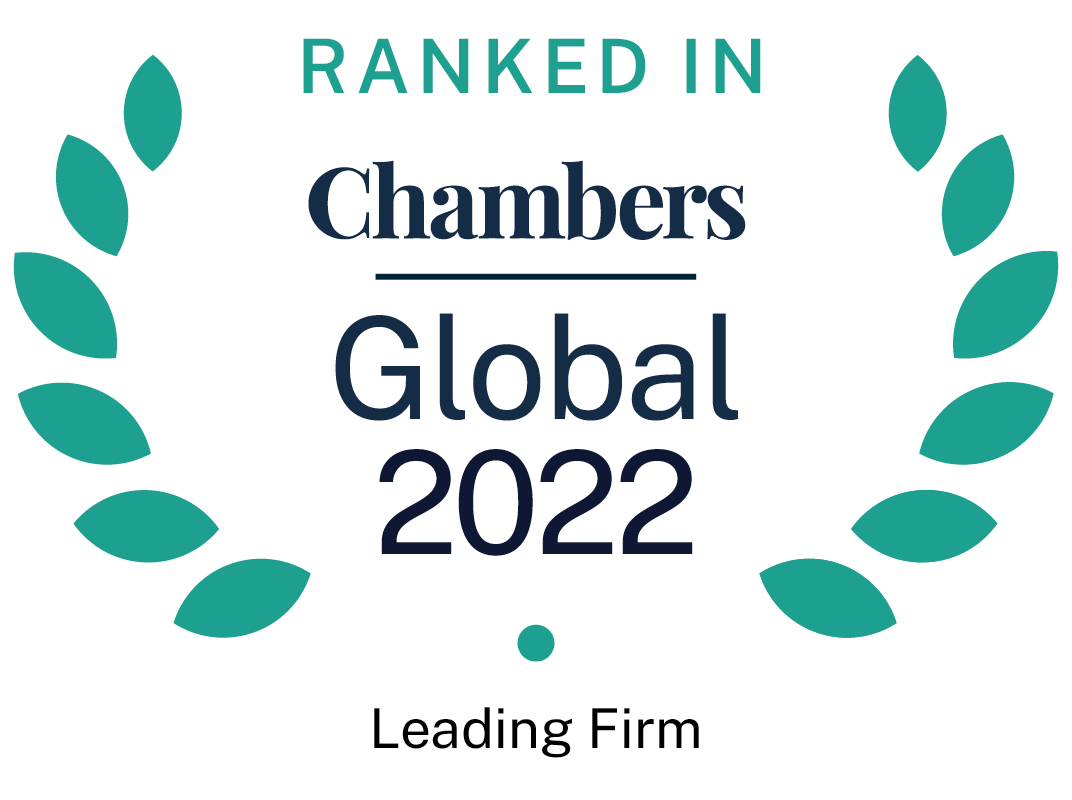 About
Provided by A&L Goodbody
Global
Managing Partners: Julian Yarr
Number of Partners: 107
Number of Lawyers: 414
Languages: Dutch, English, French, German, Italian, Mandarin, Spanish
Firm Overview:
A&L Goodbody is one of Ireland's leading corporate law firms. Comprising A&L Goodbody LLP and related partnerships, the firm has 112 partners and over 850 staff. Headquartered in Dublin, with offices in Belfast, London, New York, San Francisco and Palo Alto, it has specialist teams across all practice areas of Irish corporate law.
For over 100 years A&L Goodbody has been at the centre of corporate Ireland, advising some of the largest and most influential corporates, both domestic and international. With a large operation in Belfast, the team provides full service legal advice across the island of Ireland, working on significant cross border mandates. With considerable international experience, the firm works closely with international law firms and other professional services advisors.
Main Areas of Practice:  
Corporate and M&A: A&L Goodbody consistently advises on a large number of cross border and domestic corporate transactions and other corporate finance assignments. This includes private equity investments, financing, public to private transactions, contested takeover bids, restructurings, state privatisations, private M&A deals, public offerings and fundraising. Clients include global multinational corporations, private equity houses, investment banks and domestic corporations, government and state agencies.
Contact: David Widger
Tel: +353 1649 2309
Email: [email protected]
Finance: The firm's finance department is recognised as the leading player in the market. It provides a comprehensive range of banking and finance related legal services including structured finance, asset finance, restructuring, insurance, investment funds, securitisation and corporate lending.
Contact: Ciarán Rogers
Tel: +353 1 649 2204
Email: [email protected]
Litigation & Dispute Resolution: A&L Goodbody has one of the largest, most experienced Litigation and Dispute resolution Departments in Ireland. The Department focuses on resolving disputes whether by way of litigation, mediation, arbitration or expert determination. The group represents clients in the Irish courts and the European Courts of Justice and is also particularly active in the Commercial Court.
Contact: Enda Hurley
Tel: +353 1 649 2930
Email: [email protected]
Corporate Tax: The Tax team at A&L Goodbody works with many of the world's leading corporates and financial institutions, providing the broad spectrum of Irish taxation advisory and transactional services. In addition to the Dublin office, members of the team are based in the New York office. This offering ideally positions the group to advise on cross border transactions with a seamless service from negotiation to implementation.
Contact: Paul Fahy
Tel: +353 1 649 2717
Email: [email protected]
Commercial Property: The firm's commercial property department is one of the largest in Ireland and advises Irish and international clients on every aspect of commercial property. The department's services include investment property, property development, commercial leases, property financing, retail, leisure, corporate recovery and environmental law. The firm's service encompasses the tax, financing, environmental and planning aspects of commercial property deals.
Contact: Niamh O'Sullivan
Tel: +353 1 649 2102
Email: [email protected]
Inward Investment: The firm's inward investment group focuses on advising overseas clients investing in Ireland. The firm was the first Irish law firm to establish a US office more than 30 years ago.
New York Contact: Maria McElhinney
Tel: +1 646 975 4900
Email: [email protected]
San Francisco Contact: John Whelan
Tel: +353 1 649 2234 +353 1 649 2234
Email: [email protected]
Other Specialist Areas: The firm also offers the most extensive range of specialist services available in Ireland including Asset Management and Investment Funds, EU, Competition, and Procurement, IP/IT, Insurance, Environment and Planning, Employment, Pensions, Benefits and Incentives.
Ranked Offices
Provided by A&L Goodbody
UK
London

Augustine House, Austin Friars, London, Greater London, UK, EC2N 2HA

View ranked office
USA
New York

The Chrysler Building, 405 Lexington Avenue, New York, New York, USA, NY 10174

View ranked office
Contributions
2 Contributions provided by A&L Goodbody
Slide 1 of 1
Trends and Developments | Ireland
Trends and Developments | Ireland
A&L Goodbody rankings
Global Guide 2022
Filter by
Global Market Leaders
Gaming & Gambling
1 Ranked Lawyer
Lawyers
Ireland
Banking & Finance
1 Department
3 Ranked Lawyers
Department
Lawyers
Maria McElhinney
Expertise based abroad in USA
Banking & Finance: Asset Finance
1 Department
3 Ranked Lawyers
Department
Banking & Finance: Asset Finance
Lawyers
Capital Markets: Debt
1 Department
3 Ranked Lawyers
Department
Lawyers
Capital Markets: Equity
1 Department
2 Ranked Lawyers
Department
Lawyers
Corporate/M&A
1 Department
5 Ranked Lawyers
Department
Lawyers