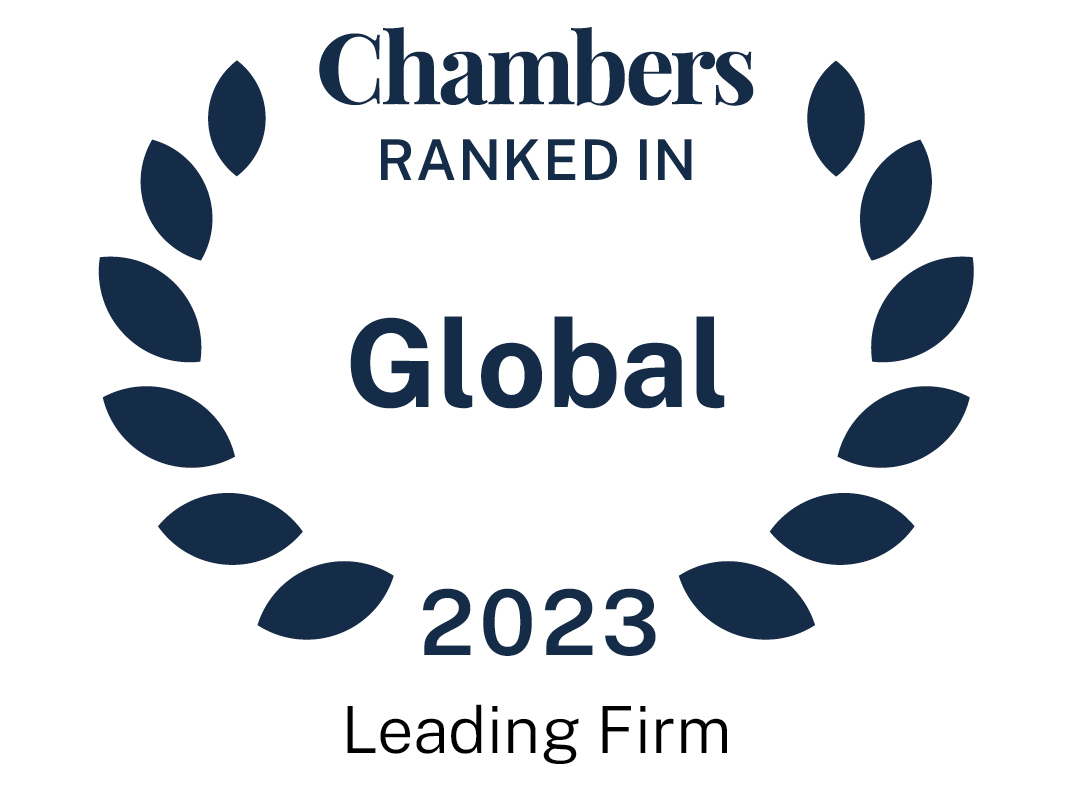 About
Provided by Afridi & Angell
Global
Managing Partner: Bashir Ahmed
Number of partners: 10
Number of lawyers: 20
Languages: Arabic, English, French, Urdu, Hindi, Farsi, Afrikaans, Sinhalese, Japanese
Firm Overview:
Afridi & Angell is a leading full-service law firm in the United Arab Emirates (UAE). The firm was set up in 1975. Its history and reputation for quality legal work have made it an integral part of the country's legal landscape. The quality and high standards of the firm are set and preserved by the partners who have many years of experience in the UAE. Its lawyers are trained in international jurisdictions and bring with them international experience and the world's business languages. The firm's clients range in size and sophistication from start-ups to some of the region's largest public and private companies and government institutions. Afridi & Angell works extensively with entrepreneurs and investors from the region and beyond and has attracted numerous international clients looking for the right counsel to protect and expand their interests in the UAE. Main Areas of Practice:
Aviation
Banking & Finance
Corporate & Commercial
Dispute Resolution
Doing Business in the UAE
Dubai International Financial Centre
Employment
Financial Services Regulation
Government Licensing
Infrastructure & Project Finance
Insurance
International Trade Controls
Maritime, Shipping & Transport
Military Procurement & Offsets
Private Equity, Acquisitions
Real Estate & Construction
TMT
Venture Capital
Banking & Finance:
4 partners; 7 lawyers
Afridi & Angell's banking and finance practice is recognised as one of the strongest and most experienced in the region. Clients include domestic and international banks, financial institutions, borrowers and investors. The firm regularly advises on project finance transactions, structured finance, capital markets, investment products, acquisition finance, Islamic financing, asset finance and structuring, trade, consumer and treasury products.
Corporate/Commercial:
8 partners; 10 lawyers
Afridi & Angell has an impressive track record of advising clients in leading corporate transactions in the region. The firm prides itself on its innovation and ability to bring commercial acumen to a broad variety of matters in respect of clients' inward and outward investment activities and joint ventures as well as their ongoing corporate, financial and commercial matters. The team also draws together experts from across the firm in key areas impacting the corporate, commercial and retail sectors including contracting, corporate finance, technology, intellectual property, employment, financial services, consumer protection regulations, litigation and dispute resolution.
Dispute Resolution:
4 partners; 5 lawyers
Afridi & Angell's dispute resolution team is recognised as one of the strongest in the UAE. It represents clients in civil and criminal matters with a number of lawyers having advocacy rights to appear before the DIFC Court. In the local courts, the team assists and coordinates litigations with local advocates to develop strategies, evaluate facts and formulate legal positions for clients in the enforcement of awards and judgements. The firm also represents clients in international and ad hoc arbitrations.
Employment:
5 partners; 6 lawyers
The firm's employment team is well versed in all aspects of UAE and DIFC employment laws and advises on non-contentious and contentious employment matters. It works with local and international companies to ensure compliance with UAE and DIFC labour and immigration laws and assists clients in reviewing existing and drafting new employment contracts for all levels of staff, senior management and directors. The firm also assists clients in the review and drafting of employee handbooks, advises on compensation and incentive schemes, as well as enforcement of non-compete clauses. The employment team has extensive experience in negotiating settlements and coordinates closely with the dispute resolution team should a matter proceed to court or arbitration.
Infrastructure & Project Finance:
3 partners; 4 lawyers
The infrastructure and project finance team sets the pace for the energy industry in the region. It has built a strong reputation for advising developers, investors, lenders and other participants in infrastructure transactions. The firm has successfully advised stakeholders on all aspects of infrastructure projects from inception to financing and implementation, often in challenging circumstances. Many of the projects on which the team has advised have been ground-breaking in terms of the particular type of infrastructure in question and the financing backing the project.
M&A & Private Equity:
4 partners; 7 lawyers
This team has vast experience in mergers and acquisitions and joint ventures and has been involved in transactions of every size and scope in various industry sectors. The team advises clients on public and private, domestic and cross-border transactions from the structuring phase through to completion. General transactional work aside, one of Afridi & Angell's key strengths is advising on technical, stand alone, legal issues. The team prides itself on its innovative, problem-solving skills which are enhanced by years of experience in the region together with its innate understanding of clients businesses and their needs both from a regional and an international perspective. Whether advising the bidder or the target, identifying a potential purchaser, seller or investor, or arranging for the financing of a transaction, clients benefit from the firm's vast network of contacts and its unfailing focus on delivering value-added tactical, business and legal advice.
Real Estate & Construction:
3 partners; 5 lawyers
The real estate team's in-depth understanding of the legal and business environments in the UAE and the region, combined with its strong relationships with government authorities, enables it to provide commercially astute and trusted advice to clients. The team regularly represents master developers, sub-developers, property owners, architects, engineers, contractors and government entities in all stages of the real estate and construction processes. The team has a wealth of experience in advising on purchase and sale transactions, hotel management structuring and transactions, leasing, jointly owned property strategies and documentation, and related court cases and arbitrations.
Shipping, Maritime & Transport:
3 partners; 2 lawyers
Afridi & Angell's shipping and maritime practice is one of the most established and reputable practices in the region. It represents and advises ship owners, protection and indemnity clubs (P&I Clubs), dry docks, freight forwarders, courier companies, and banks. The firm advises on arrest of vessels, shipbuilding contracts, cargo claims, regulation including environmental regulation relating to or affecting transportation. Afridi & Angell is the UAE Legal Correspondent for a number of P&I Clubs acting exclusively on behalf of their members on matters involving charterparties and bills of lading, collisions, release of vessels from arrests, as well as maritime and shipping disputes.
International Network:
Afridi & Angell is the exclusive member firm for the UAE of a number of the top legal networks and associations, most notably Lex Mundi, the world's leading network of independent law firms with preferred access to more than 21,000 lawyers in 100+ countries worldwide. Afridi & Angell is also a member of World Services Group (WSG). The WSG network brings together more than 19,000 professionals in almost 400 offices spanning 100 countries globally.
Ranked Offices
Provided by Afridi & Angell
United Arab Emirates - Head office
United Arab Emirates
Abu Dhabi

The Towers at the Trade Center, West Tower, Level 12, PO Box 3961, Abu Dhabi, Abu Dhabi, United Arab Emirates

View ranked office
Contributions
1 Contribution provided by Afridi & Angell
Afridi & Angell rankings
Global Guide 2023
Filter by
United Arab Emirates
Banking & Finance
1 Department
2 Ranked Lawyers
Department
Lawyers
Corporate/Commercial & Commercial Contracts
1 Department
1 Ranked Lawyer
Department
Corporate/Commercial & Commercial Contracts
Lawyers
Dispute Resolution
1 Department
1 Ranked Lawyer
Department
Lawyers
Employment
1 Department
1 Ranked Lawyer
Department
Lawyers
Real Estate
1 Department
1 Ranked Lawyer
Department
Lawyers
Articles, highlights and press releases
92 items provided by Afridi & Angell