Advokatfirmaet Glittertind AS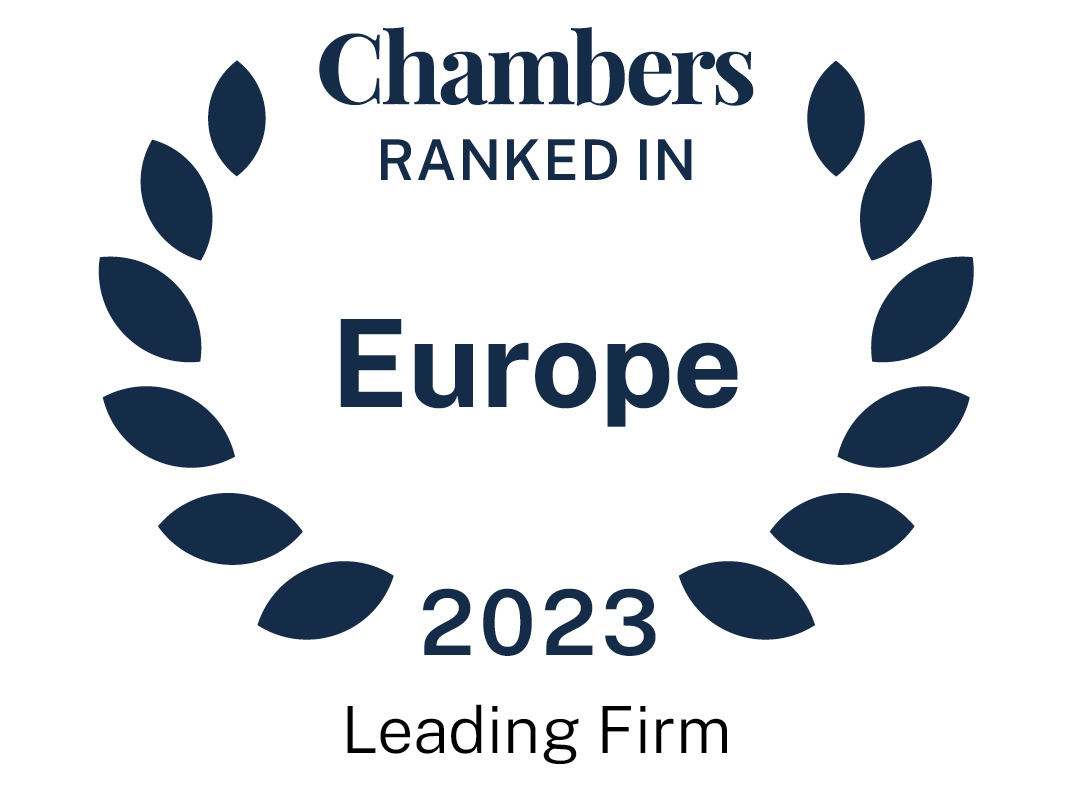 About
Provided by Advokatfirmaet Glittertind AS
Europe
Firm Details:
Chairman: Asbjørn L. Dølvik
Managing Partner: Aron Solheim
Number of partners: 10
Number of lawyers: 26
Firm Overview:
Glittertind is a boutique law firm focusing on Dispute Resolution, Construction, and Oil & Energy – with the clear ambition to be one of Norway's leading law firms within these target areas. The firm has experienced a formidable growth and recognition since its establishment in 2016. Glittertind is founded on hard work and professional expertise, and the focus is always to caretake the clients' interests – not the other way around. Glittertind aims to conduct its activities in a sustainable manner. This means, among other things, long-term thinking in relation both to clients and employees. A well-run, stable and customer-oriented team creates the ideal working environment and enables us to provide the best result for our clients.
Main Areas of Practice
Dispute Resolution:
Glittertind is a niche civil dispute resolution and litigation firm. All our lawyers work daily on commercial dispute resolution, including negotiation, mediation (both in and out of court), as well as conducting litigation in both ordinary courts and in arbitration.
Several of our lawyers have Supreme Court qualifications. We also have lawyers with experience as judges, both in the ordinary courts and as frequently appointed arbitrators. We litigate cases on behalf of both Norwegian and foreign clients in most areas of law.
Our goal is to always find the best and most profitable solution for our clients, but we are prepared to bring cases to court when necessary.
Contact: Emanuel Feinberg
Tel: 45 21 63 16
Email: [email protected]
Construction:
Glittertind has one of Norway's foremost and largest professional environments within construction contract law and assists market operators within the building and construction industry during all phases of the project.
Whether you are a developer, main contractor, subcontractor, consulting engineer, architect or have another role in the project – issues of a legal nature will arise at any stage of a construction project. This may relate to the choice of implementation model and construction form during the tender and contracting stage, it could relate to follow-up of contracts and disagreements over time and money during the implementation phase, and it could relate to assistance in final settlement discussions and dispute resolution after the project has been completed.
In a construction project, strategic, technical and legal assessments are also closely linked, and specialist knowledge and experience are essential. Our lawyers are specialists, and work with building and construction on a daily basis.We assist several of the industry's heavyweights and professional organisations and have first-hand knowledge of and insight into developments within the industry. Several of our lawyers have worked as corporate lawyers or served on the board of Norway's largest construction companies, some have additional education within engineering, some have written publications on construction law, and all have significant litigation experience.
Glittertind's focus on general civil procedure also ensures extra weight and experience in construction disputes that end up in court. Our lawyers have litigated a number of the principal cases within construction law on which the Supreme Court has delivered judgement over the past 20 years.
Contact: Asbjørn L. Dølvik
Tel: 40 86 46 34
Email: [email protected]
Oil & Energy:
Glittertind offers a unique combination of extensive industry knowledge and solid legal expertise. Several of our lawyers have worked in legal departments at oil companies, supplier companies and in industrial groups.
Through advisory service, negotiations, tender processes, project support and final settlements, we have worked closely with project and group leaders as well as other decision-makers. Our lawyers have a practical and market-oriented approach to legal issues.
As far as possible, we try to apply experience and commercial understanding to the process of counselling, to avert litigation. Should this nevertheless become inevitable, our lawyers have considerable experience with dispute resolution and litigation before all instances, as well as with arbitration.
Contact: Geir Arne Heiestad Borgestrand
Tel: 95 20 14 35
Email: [email protected]
Ranked Offices
Provided by Advokatfirmaet Glittertind AS
Advokatfirmaet Glittertind AS rankings
Europe Guide 2023
Filter by
Norway
Construction
1 Department
4 Ranked Lawyers
Department
Lawyers
Dispute Resolution
1 Department
3 Ranked Lawyers
Department
Lawyers