A. S. Papadimitriou & Partners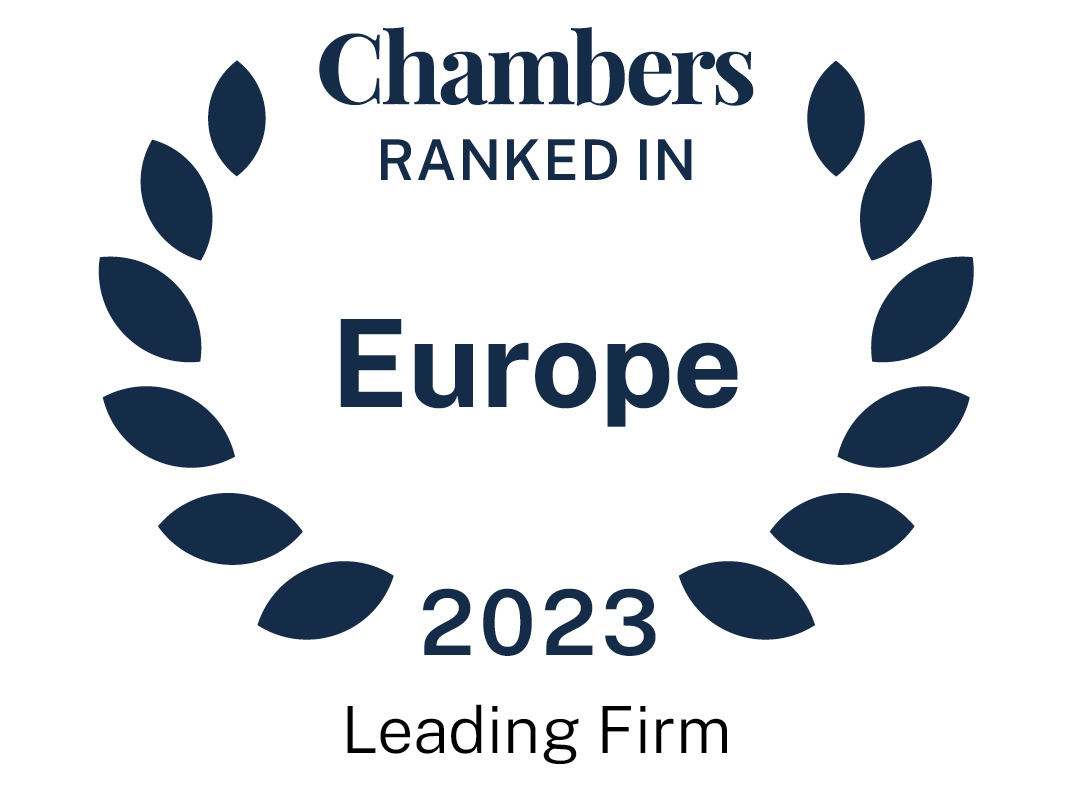 About
Provided by A. S. Papadimitriou & Partners
Europe
Managing Partner: Spiros Komitopoulos
Number of partners: 8
Number of associates: 13
Languages: English, French, German, Greek, Spanish
Firm overview
Saplegal–A.S. Papadimitriou & Partners is a prominent law firm, based in Athens and provides full business law services.
Combining legal expertise and business savvy, the firm provides bespoke practical and creative solutions to complex business and legal challenges for its worldwide clients, which include venture capital firms, private equity funds, financial institutions, insurance companies, shipping companies, hoteliers, car industries, foundations, as well as corporations and entrepreneurs in almost all areas of industry and commerce.
Main areas of practice
• Banking, Finance & Capital Markets
• Corporate & Commercial
• Competition Law
• Employment & Labour Law
• Foundations & Non Profit Organisations
• IP & Data Protection
• Insurance Law
• Litigation, Arbitration & Mediation
• Mergers & Acquisitions
• Private Equity & Venture Capital
• Real Estate
• Restructuring & Insolvency
• Shipping
• Tax
M&A, Corporate/Commercial
With significant experience and expertise in national and cross-border M&A, the firm has advised buyers, sellers, financial advisers, funds and investors on all kinds of transactions, including public and private M&As, takeovers, management buy-outs, joint ventures and other types of commercial affiliations, with significant sector strengths in financial services, insurance, health, hospitality, media and aquiculture. The firm also has extensive experience in corporate transformations and restructurings. Its recognition in the Greek legal market has led to its selection as legal advisors of the Greek State in relation to the establishment of the "Hellenic Corporation of Assets and Participations S.A.".
Private Equity & Venture Capital
The firm's extensive experience includes the establishment of funds and venture capital firms from hundreds of majority and minority high-value investments of several sectors in Greece and abroad. Its team of experts is steadily advising fund managers, financial sponsors and strategic investors (including investment arms of the Greek State). The firm has acted as legal advisors to the first IPO of a venture capital firm in the Athens Stock Exchange, as well as contributing as experts to the transposition of the AIFM Directive and advising the Greek government on the establishment of the Hellenic Corporation of Assets and Participations.
Banking, Finance & Capital Markets
The team advises banks, corporate borrowers and funds. The range of its services expand from incorporation of credit and financial institutions, insurance companies and funds to regularly advising in a range of financing matters, corporate bond issues, re-financings and debt-restructurings, acting for lender and borrower-side clients. The firm has also noted expertise in acquisition and leveraged finance. It has acted as advisors (on the seller side) for several sales of non-performing exposure portfolios (consumer and business secured loans) by the Greek banks. The firm offers specialist advice in the insurance sector, as well as expertise in real estate, asset and project finance. The firm was engaged by the Ministry of Development for the establishment of Institution Growth (IfG) and by EU Structural Reform Support Service (SRSS) to act as technical advisors to the Ministry of Economy to draft the out-of-court settlement legislation.
Litigation, Arbitration & Mediation
The firm is experienced and ready to handle serious cross-border disputes, asset recovery and enforcement proceedings in a wide range of sectors. With an outstanding success rate and expertise in high value and complex disputes, its litigation team is known for its legal excellence, effective and tailored strategies for clients, with particular emphasis on civil and commercial disputes as well inheritance, family law and malpractice. The firm has a considerable track record of success on behalf of claimants in shareholders disputes involving control and ownership of large enterprises and breach of shareholders' agreements in the hospitality and shipping as well as other sectors. It represents mainly corporations and high net worth individuals based in Greece and abroad.
Real Estate
Having a dedicated and highly skilled real estate team as well as strong relationships with experts in all relevant disciplines, The firm provides robust advice with a commercial approach which ensures that clients' commercial aims are achieved. The firm has acted for a variety of clients including banks, developers, entrepreneurs, high-net-worth individuals, funds and foundations across commercial property investments, development projects and high value residential sales and purchases in Greece and abroad.
IP & Data Protection
The IP team has a high level of experience in each stage of the development and life cycle of rights having delivered high-value services to a wide range of clients that includes domestic and foreign collecting societies, cultural and educational institutions, museums, broadcasters, artists and other talented individuals.
Employment & Labour Law
The firm delivers a wide range of legal services on employment and labour issues such as: compliance & regulatory, benefits & incentives, personnel restructuring, transfer of business, internal regulations, data Privacy & IP, trade union & collective labour law.
Tax
The firm's practice covers corporate, personal and real estate taxation. The team has also been successfully representing Greek and foreign legal entities, institutions and individuals before the courts, as well as in the tax and other extrajudicial authorities to all aspects of Greek and international tax law.
Contact
Spiros Komitopoulos
Tel: +30 210 94 09 960
e-mail: [email protected]
website: www.saplegal.gr
Ranked Offices
Provided by A. S. Papadimitriou & Partners
A. S. Papadimitriou & Partners rankings
Europe Guide 2023
Filter by
Greece
Banking & Finance
1 Ranked Lawyer
Lawyers
Corporate/Commercial
1 Department
1 Ranked Lawyer
Department
Lawyers
Evangelos Lakatzis
Head of Corporate/Commercial
Dispute Resolution
1 Ranked Lawyer
Lawyers