Department profile
Real Estate
---
Contact details
---
Contact number
USA Guide 2022
South Carolina Real Estate
---
7 Ranked Lawyers
About
Provided by Womble Bond Dickinson US LLP
Throughout the Southeast and Mid-Atlantic U.S. and beyond, Womble Bond Dickinson's Real Estate Group represents corporate end-users, developers, builders, institutional investors and lending institutions in the financing, acquisition, entitlement, development, leasing, and disposition of their real property assets.
Our clients include:
National, regional and local real estate developers, corporate client end-users
Health care institutions and health care providers
Hospitality and resort owners
Banks, investment funds, insurance companies and other sources of capital
Our Team has handled thousands of successful real estate transactions, including helping clients develop, sell and acquire large land assemblages, office buildings and office parks, shopping malls and centers, luxury hotels and resorts, condominiums, and multifamily housing projects.
Particular areas of focus include:

Commercial Real Estate Development​•Multifamily Real Estate
Zoning and Land Use
Public/Private Partnerships
Healthcare Real Estate
Timberland Resources
Green Construction/Leasing and Sustainable Development

Chambers Review
Provided by Chambers
Real Estate - South Carolina
What the team is known for
Dynamic and experienced real estate practice based in Charleston and Greenville. Adept at securing financing and refinancing, as well as restructuring existing obligations, and also able to structure transactions such as acquisitions and dispositions. Represents a number of national and local real estate developers, including those focused on the healthcare and hospitality sectors. Demonstrates expertise in multifamily real estate, timberland resources and sustainable development.
Work Highlights
Provided by Womble Bond Dickinson US LLP
Womble Bond Dickinson LLP assisted The Wrenn Group with its development of a $100 million, 80+ acre in-fill project in Hanahan, South Carolina.
Strengths
Provided by Chambers
Slide 1 of 1
"Womble Bond Dickinson LLP has fine, top-quality lawyers."
"Womble Bond Dickinson LLP has fine, top-quality lawyers."
Notable Practitioners
Provided by Chambers
Susan Smythe
Susan Smythe has a broad real estate practice that takes in financing and development transactions as well as zoning matters and conservation easements. She has many years' experience advising developers, healthcare companies and nonprofit entities, among other clients.
"Susan is always very good to work with and technically strong."
John Warren III
John Warren advises clients on the purchase, sale and development of commercial real estate, including major mixed-use projects.
"John is a fantastic lawyer."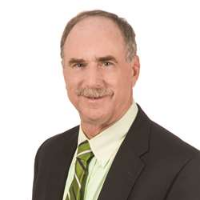 W Lindsay Smith
Lindsay Smith focuses primarily on financing transactions in the real estate sector, advising on development loans as well as acquisition finance matters. He has broad experience on both sides of complex deals, representing borrowers, lenders, landlords and tenants.
James Wilson
James Wilson advises on acquisitions, dispositions and development projects relating to commercial real estate, with particular expertise in matters concerning hotels. He is also adept at handling lease negotiations and financing agreements.
Amy Clayton
Amy Clayton advises financial institutions as well as developers and local businesses on complex transactions, leasing and finance matters.
Morris Ellison
Morris Ellison focuses his practice on matters relating to real estate and economic development. He handles development-related transactions as well as advising on the acquisition and disposition of commercial real estate assets.
W Foster Gaillard
Foster Gaillard has experience in a wide array of transactional real estate matters, including development and financing agreements. He also advises on zoning, land use and regulatory issues concerning commercial real estate projects.
Ranked Lawyers at
Womble Bond Dickinson US LLP
Provided by Chambers
Filter by
South Carolina
Real Estate
---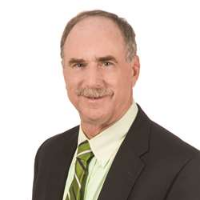 Members
Provided by Womble Bond Dickinson US LLP
Womble Bond Dickinson US LLP has rankings in the following guides