Contact details
---
Contact number
USA Guide 2022
New York Tax
---
6 Ranked Lawyers
About
Provided by Skadden, Arps, Slate, Meagher & Flom LLP & Affiliates
The Tax Group at Skadden handles all aspects of tax law in transactions worldwide. Skadden tax lawyers bring years of experience gained in both private practice and in government to each engagement with the goal of creative and value-added tax solutions. Our Tax Group coordinates its efforts with Skadden lawyers in other disciplines to provide a team approach to each client matter.
Skadden's tax attorneys are experienced in virtually every type of matter that presents significant tax issues. Our tax professionals also have played leading roles in developing creative controversy resolutions, such as global settlements, fast-track appeals settlements, prefiling agreements and similar expedited resolution strategies. If litigation is required, the firm has well-known senior tax litigators experienced in substantial tax controversies.
In 2018, Skadden was named Americas Tax Firm of the Year, North American Tax Firm of the Year and U.S. Tax Court Firm of the Year at the International Tax Review Americas Awards, and The American Lawyer / Legal Week named us Transatlantic Tax Team of the Year at the Transatlantic Legal Awards. Skadden has been named a Law360 Tax Group of the Year every year since 2015. We were also named Law Firm of the Year for Tax Law by U.S. News — Best Lawyers in 2018 and 2019.
Chambers Review
Provided by Chambers
Tax - New York
What the team is known for
First port of call for an impressive array of multinational clients seeking tax counsel. A deep bench of specialists experienced in advising on a variety of tax matters including M&A and corporate finance transactions. Hosts some of New York's most formidable tax litigators, with enviable experience in high-value tax controversies.
Strengths
Provided by Chambers
Slide 1 of 1
"The firm goes above and beyond. Our service team is available 24/7 and is always constructive."
"Its breadth and depth of knowledge is second to none."
"The firm goes above and beyond. Our service team is available 24/7 and is always constructive."
"Its breadth and depth of knowledge is second to none."
Notable Practitioners
Provided by Chambers
Edward E Gonzalez
Edward Gonzalez has vast experience in transactional tax matters, including acquisitions and financings. Clients such as corporations and investment banks turn to him for his solid counsel.
"He is just the best, an outstanding individual in all respects."
David Rievman
David Rievman is the global head of the firm's regulatory practice. He is noted for his representation of clients in M&A and offers significant experience in multijurisdictional tax planning.
"He is exceptional and really strong."
Victor Hollender
Victor Hollender handles transactional tax matters on behalf of a diverse range of clients. He often works with automakers, aerospace companies and private equity firms.
"Victor is an elite lawyer, with a broad range of experience, excellent judgment and strong commercial sense." "He is a pleasure to work with and a really good guy."
Steven J Matays
Steven Matays focuses his practice on the tax issues involved in M&A. He leads the firm's New York tax practice.
"Steve is one of the finest lawyers I have ever worked with. He is a subject matter expert with deep technical knowledge, yet he is very approachable, explains things well and has a very commercial perspective." "He has excellent business judgment and never offers a tax solution that doesn't work from a business perspective."
Gavin A White
Gavin White handles a range of tax matters, including those related to IPOs and joint ventures. He works with clients such as media and luxury goods companies.
"Gavin finds practical solutions to complex problems and never seems to get flustered." "He is highly attentive and good at boiling down complex issues into plain English."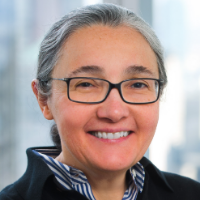 Diana M Lopo
Diana Lopo is recognized for her skill in transactional and regulatory tax issues. She often works on deals such as leveraged buyouts and joint ventures.
Ranked Lawyers at
Skadden, Arps, Slate, Meagher & Flom LLP & Affiliates
Provided by Chambers
Filter by
New York
Tax
---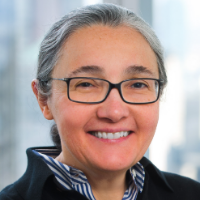 Members
Provided by Skadden, Arps, Slate, Meagher & Flom LLP & Affiliates
Skadden, Arps, Slate, Meagher & Flom LLP & Affiliates has rankings in the following guides