Contact details
---
Email address
Contact number
UK Bar Guide 2023
All Circuits Defamation/Privacy
---
13 Ranked Lawyers
Chambers Review
Provided by Chambers
Defamation/Privacy - All Circuits
Matrix Chambers houses many of the Bar's most highly esteemed defamation and privacy barristers. Members are highly experienced in disputes concerning privacy injunctions, freedom of expression, misuse of private information and libel claims. They have notable expertise covering questions of liability for information published on social media or online. Members have appeared in some of the most high-profile matters in recent years including Rebekah Vardy v Coleen Rooney and ZXC v Bloomberg, and for Associated Newspapers in the privacy claim brought by the Duchess of Sussex. Market sources report: "They are top-notch in all respects."
Client service
"The clerks are very user-friendly, responsive and professional."
"Chris Beard, practice manager, and Alison Scanes, senior practice manager, have always been excellent at getting back to me and problem solving, I am very happy with the service."
Notable Practitioners
Provided by Chambers
Hugh Tomlinson KC
Hugh Tomlinson KC is widely regarded as a top-flight privacy silk who has been at the forefront of developments in the law in this area. He is highly active in cases involving reporting restrictions and is frequently called upon to assist with emergency injunctions.
"The leading authority on privacy law issues and very user-friendly."
"Hugh is straightforward and progressive. He is probably the top person to go to for privacy law."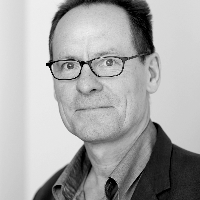 Antony White KC
Antony White KC is an eminent media silk who is held in high regard for his knowledge of defamation law and the DPA. He is highlighted by instructing solicitors for his strong advocacy skills. He is skilled in handling matters involving social media, and right to be forgotten cases.
"Antony is practical and authoritative."
Catrin Evans KC
Catrin Evans KC possesses a phenomenal reputation at the Defamation Bar and is frequently a top choice among instructing solicitors for sensitive libel and DPA claims. She acts for and against high-profile individuals, as well as major publishers and broadcasters. She has substantial experience of handling privacy claims with an international angle.
"Catrin is sublime. She provides searing analysis, has an excellent manner and is calmly assured. Also, her written and spoken work are both clear, helpful and practical."
"Catrin is incredibly personable, a great advocate, super bright and knows the law inside and out."
Gavin Millar KC
Gavin Millar KC is often the media's first port of call for their most sensitive and important cases. He has wide-ranging expertise in freedom of the press, reporting restrictions and contempt cases, and acts for all the major newspaper groups and their journalists.
"One of the top media silks."
Ian Helme
Ian Helme is a hugely experienced defamation and privacy barrister who is particularly well regarded for his representation of clients in data protection and freedom of information matters.
"Ian is extremely intelligent and a powerful advocate."
"Ian is technically brilliant but great on strategy as well."
"Ian has a really good synthesis between having the academic intellectual acumen, and giving really practical, helpful advice."
Ben Silverstone
Ben Silverstone is an impressive barrister with a broad practice covering the full ambit of media law. He frequently appears in high-profile defamation and data protection cases.
"Ben is very good, smart and nice to deal with."
"He is very approachable, deliberate, calm and unshakable."
"Ben is very good and clever."
Edward Craven
Edward Craven has established an enviable reputation in the field of libel and privacy. He has a wealth of experience in phone hacking claims and is frequently instructed in a variety of other media disputes.
"Edward is immensely bright."
Anthony Hudson KC
Anthony Hudson KC offers expertise across the gamut of media law, including harassment, data protection and libel claims.
"Anthony rolls his sleeves up, is good in a team and very user-friendly. He also offers practical advice."
Lorna Skinner KC
Lorna Skinner KC is a leading media and information law barrister who enjoys a strong reputation in the fields of defamation, misuse of private information and data protection. She possesses formidable experience across a wide variety of prominent media cases and appeals.
"Lorna has a great attention to detail and written and oral advocacy. She's strong on data protection."
Guy Vassall-Adams KC
Guy Vassall-Adams KC is a media and information law specialist who has a strong track record of success in high-profile media claims involving press intrusion and defamation.
Kirsten Sjøvoll
Kirsten Sjøvoll is a well-known barrister in the defamation and privacy field, who is instructed by both claimants and defendants in various matters including libel, malicious falsehood and data protection claims.
"The quality of her written submissions is very good, as is her advocacy."
Aidan Wills
Aidan Wills offers expertise covering an array of defamation and privacy matters, acting for both claimants and defendants. He has notable experience spanning traditional libel claims and more novel aspects of information and privacy law, such as the right to be forgotten.
"Aidan's expertise on the use of data by public bodies is exceptional. He is an asset to any data protection claim and a highly competent junior."
"Aidan has a broad practice and a lot of knowledge. He is very sensible and clever."
Sara Mansoori KC
Sara Mansoori KC is an impressive media law barrister specialising in privacy, defamation, information and data protection law. She is experienced in phone hacking claims and regularly acts for claimants including celebrities and others in the public eye. She has notable expertise covering claims concerning statements made on social media, in addition to those brought against traditional media defendants.
"Sara is fantastic with clients and excellent with strategy."
"She is incredibly hard-working and hugely knowledgeable."
"An excellent, down-to-earth silk who rolls her sleeves up and is collaborative."
Ranked Barristers at
Matrix Chambers
Provided by Chambers
Filter by
Silks (KC)
All Circuits
Defamation/Privacy
---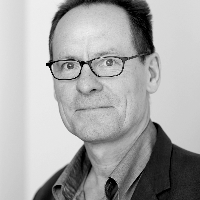 Juniors
All Circuits
Defamation/Privacy
---